'Let Netanyahu do his job': Political allies come to PM's defense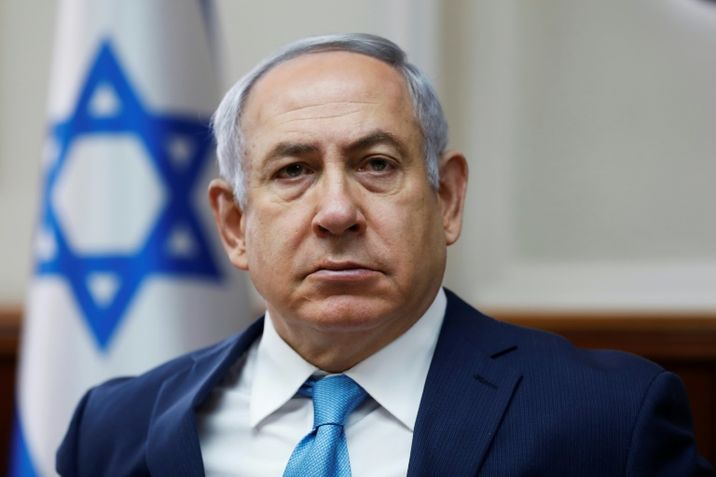 Le Premier ministre israélien Benjamin Netanyahu à Jérusalem le 11 février 2018
RONEN ZVULUN (POOL/AFP)
Key ally Moshe Kahlon signaled he does not intend to topple government in light of PM's corruption charges
Political allies of Israeli Prime Minister Benjamin Netanyahu came to his defense after police recommended charges of bribery, breach of trust, and fraud be brought against the prime minister in two corruption investigations into his affairs.
Key Netanyahu coalition partner Moshe Kahlon indicated he does not intend to bring about his downfall, hinting he will continue supporting the coalition government - for now.
"The law states that only the attorney general can make decisions regarding filing or not filing an indictment," Finance Minister and Kulanu party head Moshe Kahlon said.
Kahlon also called on politicians from the coalition, as well as from the opposition, to let the police and the legal system operate "in an orderly, professional and balanced manner."
"I call on everyone - left and right - to stop attacking police and the legal system,"
Jerusalem mayor Nir Barkat told i24NEWS everyone should let Netanyahu, as well as police, "do their jobs", after corruption charges him cast a shadow on the prospects of the government.
Members of the Likud and of allied parties have called police recommendations a "coup", asserting that members of the oppositions were trying to bring down the government through "undemocratic means".
After recommendations were passed on from the police to the judiciary, Attorney General Avichai Mendelblit needs to issue an opinion, after which trials will be opened on the cases.
Education Minister Naftali Bennett, another important coalition partner for Netanyahu's tight Knesset support base of 61 MKs over 120, has showed restraint after the police recommendations postponing any comments to Wednesday.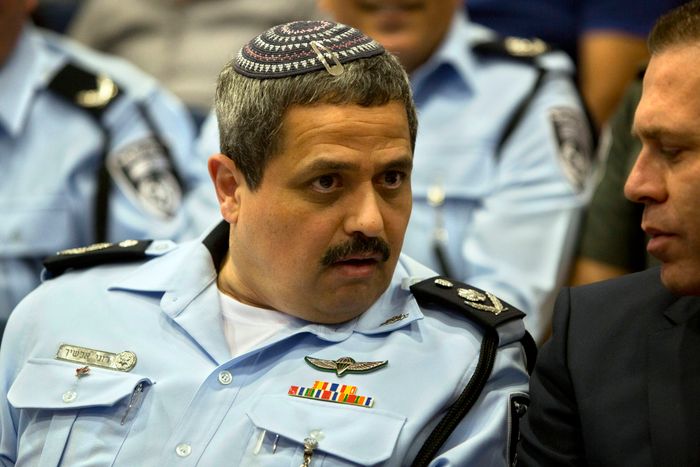 Yair Lapid, the Chairman of the opposition party "Yesh Atid" ("There is a future") party, called for Prime Minister Netanyahu to step down following the charges of bribery, fraud, and breach of trust were endorsed by police on Tuesday.
"Even if he is not technically obliged to resign under Israeli law, a person facing such heavy accusations cannot continue to serve as Prime Minister, and be responsible for the security and well-being of Israeli citizens," he added.
Another opposition MK, Dov Boris Khenin from the Arab majority Joint List which also opposes Netanyahu, said the Prime Minister should immediately resign in light of the corruption charges.
Police said Netanyahu should be indicted in two different cases levelled against him.
Case 1000 centers on suspicions that Netanyahu received gifts such as expensive champagne and cigars from wealthy businessmen including film producer Arnon Milchan and Australian casino mogul James Packer, in exchange for favorable government treatment.
In Case 2000, police are reportedly examining conversations with newspaper proprietor Noni Mozes, which revealed an alleged quid pro quo' arrangement with the Yedioth Ahronoth publisher to limit circulation of the newspaper's main rival in exchange for more favorable coverage.
"When the police say the Prime Minister has taken bribes, it is impossible to think what other red lines can be crossed before he has to step down from power," Khenin said.
Meanwhile, it emerged how opposition leader Yair Lapid testified in one of the two investigations which led to recommendations for Netanyahu's indictment.
Zehava Gal-On, the leader of opposition party Meeretz, said Netanyahu's coalition partners should forsake him unless they want corruption charges to impinge on their reputation too.
"They should show Netanyahu the door, otherwise his corruption will stick to them as well," she said.