'Do not threaten us' Lapid says to PM, urging him to step down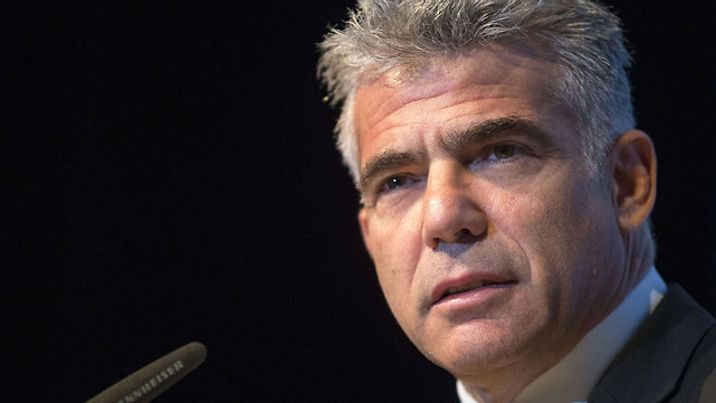 Yair Lapid
AFP
'We will not let you lead the country to a place where honest people are afraid to tell the truth'
Yair Lapid, chairman of the opposition party 'Yesh Atid' delivered a harsh warning to the embattled Israeli prime minister on Wednesday, warning him "not threaten us" and urging him to relinquish his post amid the graft probe that has seen accusations of bribery, breach of trust and fraud lobbed at him by police.
"You cannot threaten us. We will not let you lead the country to a place where honest people are afraid to tell the truth," Lapid said in a special statement to the media.
"I heard the prime minister and his party, who dared suggest...there is an option not to tell the truth when the police ask you to help them uncover what really happened in a serious corruption investigation," Lapid said. "That's how criminals talk, not public servants."
Earlier today it emerged that Lapid, former finance minister and hostile political rival to Netanyahu, testified in one of the two investigations which led police on Tuesday to recommend he be indicted.
"Like any law-abiding citizen, I gave them a short testimony, which touched on the attempt to extend the 'Milchan Law' (on tax exemptions) to 20 years," Lapid declared.
The opposition leader was then faced with a barrage of criticism from the prime minister and his political supporters. Netanyahu, in an attempt to downplay Lapid's testimony, said he was only questioned by the police "for an hour." "This is the same Lapid who vowed to topple me at any cost," he added according to the Times of Israel.
Lapid reacted to the attacks saying he acted in his full right to testify as citizen. "The police approached me and asked me to give testimony on my period as finance minister for case 1000," he said in a statement.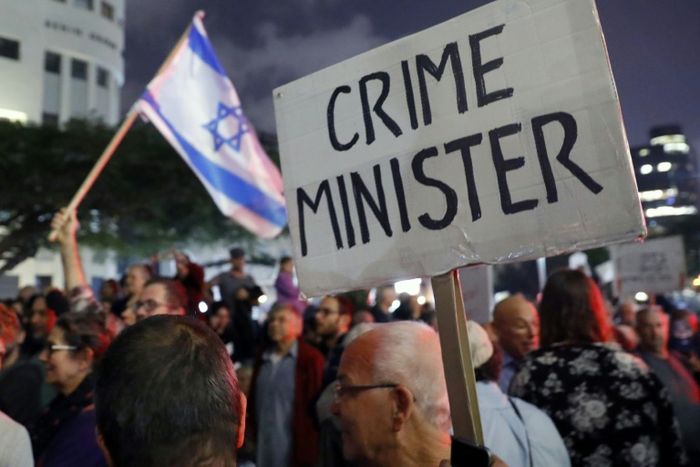 Culture Minister Miri Regev said Lapid, "decided to join guillotine-happy crowds...in order to try and bring down Netanyahu through anti-democratic means." Whilst Likud minister and coalition chairman called him a "loser" and a "snitch."
Police said Netanyahu should be indicted in two different cases levelled against him, however the prime minister has doubled down on his claim that "nothing will come" of the indictment calling the accusations "biased, ugly and against the facts."
Case 1000 centers on suspicions that Netanyahu received gifts such as expensive champagne and cigars from wealthy businessmen including film producer Arnon Milchan and Australian casino mogul James Packer, in exchange for favorable government treatment.
In Case 2000, police are reportedly examining conversations with newspaper proprietor Noni Mozes, which revealed an alleged quid pro quo' arrangement with the Yedioth Ahronoth publisher to limit circulation of the newspaper's main rival in exchange for more favorable coverage.
Netanyahu, prime minister for a total of nearly 12 years, also harshly denounced the police recommendations against him as "full of holes, like Swiss cheese." He said the police report "misleads" and is "contrary to the truth and logic.
"It is a sad day for every citizen when an Israeli prime minister is accused of serious criminal offences," Lapid said in his statement. "The prime minister must show national responsibility - you cannot be prime minister, foreign minister and health minister, while you spend most of your time with lawyers and dealing with media reactions."
He also slammed the prime minister in question for representing Israel internationally "when every foreign leader you meet knows that you are accused of serious crimes."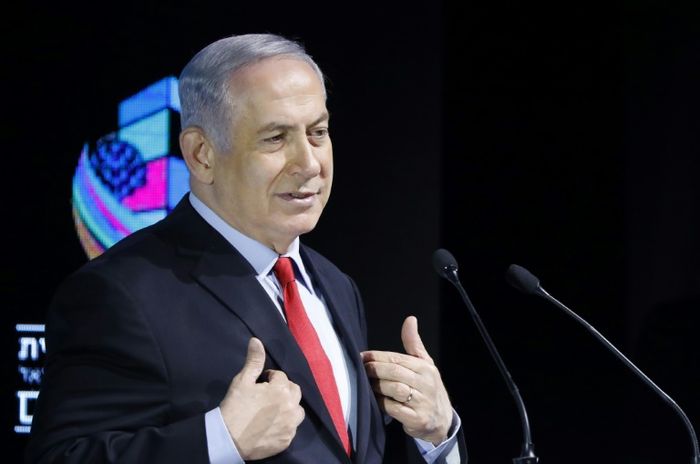 "Even if he is not technically obliged to resign under Israeli law, a person facing such heavy accusations cannot continue to serve as Prime Minister, and be responsible for the security and well-being of Israeli citizens," Lapid added, earlier today.
"In favour of Israeli citizens, the prime minister should leave his posted," Lapid concluded.
A number of other opposition MK's have joined Lapid in his condemnation of Netanyahu.
Dov Khenin from the Arab Majority List said it was "impossible to think what other red lines can be crossed before he has to step down from power." Avi Gabbay, leader of the opposition Labor party, said the "Netanyahu era is over". Whilst Tzipi Livni, part of the main opposition Zionist Union alliance that also includes Labor, criticized what she called a campaign to undermine the police.
The attorney general must now decide how to move forward with the case, a process that could take months.
A prime minister facing such police recommendations or who has been formally charged is not obliged to resign.
You need to be logged in in order to post comments. Sign up or log in
February 14, 2018 9:55 PM
y should he relinquish if he has not yet been indited?
February 14, 2018 9:55 PM