Netanyahu's lawyer says no bribery, only gifts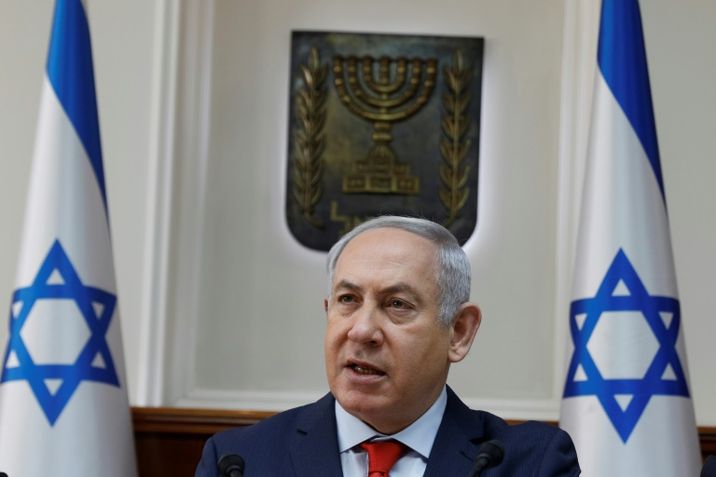 Israeli Prime Minister Benjamin Netanyahu opens the weekly cabinet meeting at his Jerusalem office on January 21, 2018
GALI TIBBON (POOL/AFP)
Amit Hadad said he had 'never seen a document so full of holes'
Prime Minister Benjamin Netanyahu's lawyer on Wednesday claimed the premier did not receive bribes and only accepted gifts amounting to a value of less than NIS 500,000 ($142,000), contradicting the long-awaited police recommendations that charged him on Tuesday with bribery, breach of trust and fraud.
Lawyer Amit Hadad, according to the Times of Israel, said that the figures of NIS 1 million ($285,000) quoted as part of the bribery accusations was "inflated and irrelevant." He added,"I can't say exactly what the amount is, but it's blown out of proportion. It's less than half a million [shekels]."
"When the figures are wrong from the start, then the whole process is wrong," he said.
Echoing Netanyahu's denouncement that the police recommendations filed against him were "like Swiss cheese," Hadad said he had "never seen a document so full of holes."
The police said Netanyahu should be indicted in two different cases leveled against him.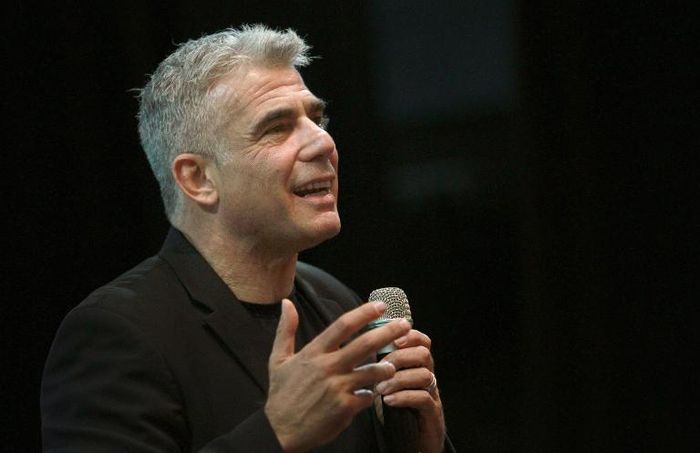 Case 1000 centers on suspicions that Netanyahu received gifts such as expensive champagne and cigars from wealthy businessmen including film producer Arnon Milchan and Australian casino mogul James Packer, in exchange for favorable government treatment.
In Case 2000, police are reportedly examining conversations with newspaper proprietor Noni Mozes, which revealed an alleged quid pro quo' arrangement with the Yedioth Ahronoth publisher to limit circulation of the newspaper's main rival in exchange for more favorable coverage.
The premiers lawyer has argued that Netanyahu was never involved in promoting Milchan's business agenda and rather that he had actively counteracted his interests on a number of occasions.
"The prime minister did not involve himself with any issues to benefit Milchan. He didn't advance [Milchan's] business and did not work on any legislation for Milchan's benefit. Yair Lapid [Chairman of Yesh Atid party] was the one who sat with his former employer and discussed the law," Hadad stated.
In what has become known as the "Milchan Law", police have said that in return for gifts Netanyahu tried to extend the period of time, from ten to twenty years, that new immigrants and returning residents ca n remain exempt from tax payments on overseas income.This would have directly benefited the billionaire film producer.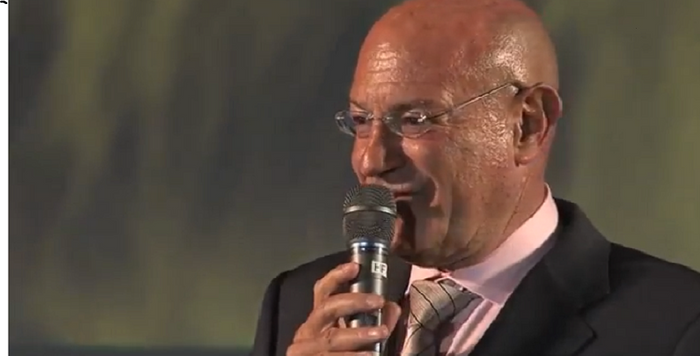 Earlier today it emerged that Lapid, former finance minister and hostile political rival to Netanyahu, testified in one of the two investigations which led police on Tuesday to recommend he be indicted.
"Yair Lapid has egg on his face with issues connected to Milchan," Hadad said, reported the Times of Israel, in what appeared to be an effort to implicate the opposition leader. "Who had the authority to extend Milchan's exemption? [Then] finance minister Yair Lapid who worked for Milchan for years."
"The police document tries, in a few sentences, to describe a reality that is far more complex," Hadad said.
Netanyahu, in an attempt to downplay Lapid's testimony, said he was only questioned by the police "for an hour." "This is the same Lapid who vowed to topple me at any cost," he added.
The prime minister has doubled down on the claims published by the police stating that "nothing will come" of the indictment, calling the accusations "biased, ugly and against the facts." He has reaffirmed that the coalition is stable, further stating that he has no intention of resigning.
Speaking to Israel Radio, Hadad said, "he [Netanyahu] did not receive bribes at all, not everyday and not at all."