Netanyahu slams police for use of state's witnesses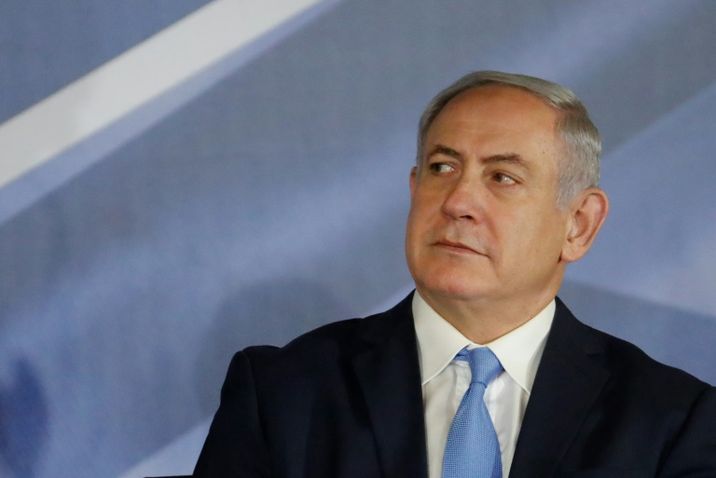 Le Premier ministre Benjamin Netanyahu lors d'une intervention devant des responsables américains à Jérusalem, le 21 février 2018
Thomas COEX (AFP)
Three of the prime minister's closest confidants turned state's witness amid the corruption probes
Prime Minister Benjamin Netanyahu condemned the police on Wednesday in harshly worded Facebook post, accusing them of conspiring to bring him down and recruiting his confidants as state witnesses amid the ongoing corruption probe embroiling his administration.
"They take people whom they accuse of having committed some crime. They put them under custody, put them through horrors, and say to them, 'Your life is over. Your family's life is over. We will take nearly everything from you, your freedom too. You want to be saved from all this? There is one way — to disgrace Netanyahu,'" the prime minister said, slamming the practice of using state's witnesses.
"It doesn't matter if you tell delusional lies, the main thing is that you disgrace Netanyahu," he added.
In what is his first direct reaction since the announcement that his ex-aide Nir Hefetz would testify against him, Netanyahu said the "manufacture of witnesses" aims to "smear me, even at the price of lies".
Israeli media reported Monday that Hefetz, a former spokesman for the Netanyahu family, had signed a state witness deal in a graft probe coined "Case 4000" linked to himself and his former boss. Hefetz will provide the police with incriminating evidence about the prime minister and in exchange, he would not be tried, go to prison or be fined, according to Israeli media, which have reported the deal may be a turning point in probes into Netanyahu.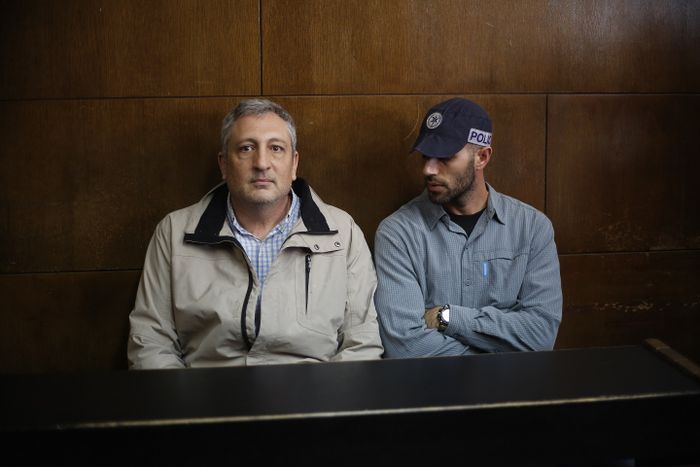 "When there is something, there is no need for this kind of witness," the prime minister said in the Facebook video. "When there is nothing, even 1,000 state witnesses will not help." "They will continue what they do and I will continue my historic action for the sake of the State of Israel," he added.
Israeli media reports say Hefetz is alleged to have acted as a messenger between Netanyahu, telecoms group Bezeq and a news website it owns. Police suspect Bezeq was given regulatory breaks in return for Netanyahu receiving positive coverage on the Walla! news site.
Police Commissioner Roni Alsheich defended the state's witness procedure, he described them as "the most important tools for preventing crime organizations and public corruption."
Shlomo Filber, once one of the prime minister's closest confidants, has also agreed to testify in the case, while Ari Harow, a former chief of staff for the premier, signed a state witness deal in a separate case.
Netanyahu has been questioned eight times in relation to at least six ongoing cases. Although he has not been formally charged, the police on February 13 recommended he be indicted in two of the cases.
Case 1000 centers on suspicions that Netanyahu received gifts such as expensive champagne and cigars from wealthy businessmen including film producer Arnon Milchan and Australian casino mogul James Packer, in exchange for favorable government treatment.
In Case 2000, police are reportedly examining conversations with newspaper proprietor Noni Mozes, leaked excerpts of which were sensationally broadcast on Israeli television earlier this year, which revealed an alleged quid pro quo' arrangement with the Yedioth Ahronoth publisher to limit circulation of the newspaper's main rival in exchange for more favorable coverage
The successive blows have called into question the future of the premier, the head of a coalition that is seen as the most right-wing government in Israel's history.
Even if charged, Netanyahu would not be legally required to resign.