An Israeli soldier flies the pride flag in the middle of Gaza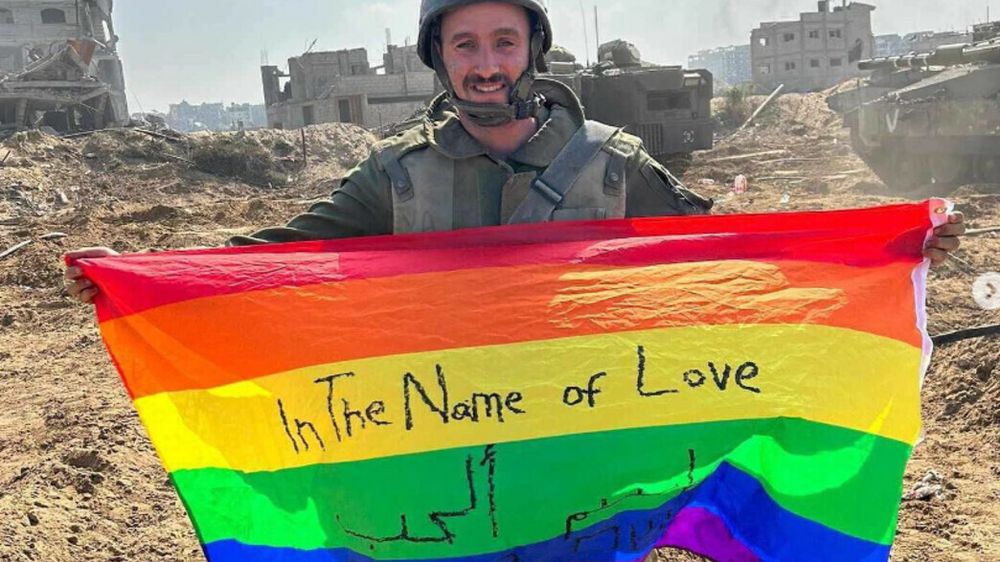 Atzmuni says he was determined to raise the pride flag in Gaza in protest against Hamas' infamously cruel policies against LGBTQ+ people
A photo of IDF solider Yoav Atzmuni, 31, proudly displaying the gay flag on which the words "in the name of love" appear in English, Hebrew and Arabic circulated across social media on Sunday.
Even before the ground incursion into Gaza two weeks ago, Israeli soldier Atzmoni had vowed that a gay flag would be raised in the Gaza Strip 'when the time came.'
"They may be waving pride flags at pro-Palestinian protests around the world and calling for the liberation of Palestine, but it was Atzmoni, an Israeli soldier, became the first person to wave the flag of pride in Gaza", posts across social media read.
Atzmuni says he was determined to raise the pride flag in Gaza in protest against Hamas' infamously cruel policies against LGBTQ+ people. He says that he is fighting not only for the independence and security of Israel, but also for the rights of Israel's gay community.
This article received 4 comments