Palestinians' cars vandalized in latest of spate of hate crimes in West Bank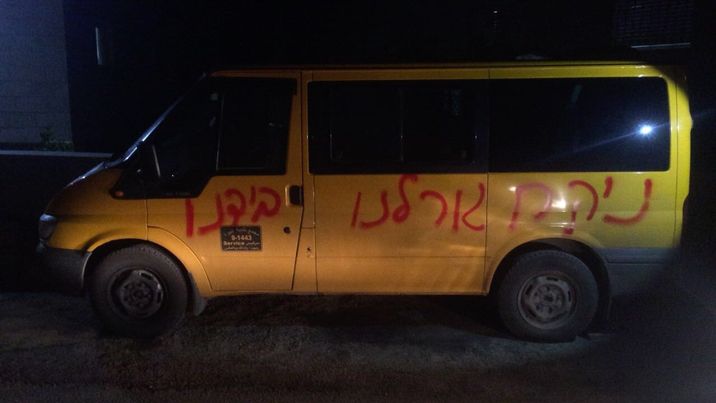 Two incidents on Monday bring to seven the number of such hate crimes reported in the past week
Several cars belonging to Palestinian residents in two West Bank villages were vandalized with Hebrew graffiti and their tires slashed overnight Monday, in the latest in a spate of suspected hate crimes perpetrated by Jewish extremists since the start of 2018.
Israeli police said that in one of the incidents reported Monday, the phrases "let us deal with them" and "we will take our fate into our own hands" were found spray-painted on cars and a fence in the village of Ramun, east of Ramallah. Police said several of the cars also had their tires slashed.
A second incident was reported in Beit Iksa, northwest of Jerusalem, where Hebrew graffiti on several homes declared: "Fight the enemy, not your loved ones" and "Administrative revenge," a reference to measures meant to prevent Israeli settler violence such as police detentions, bans on entry into the West Bank, and nightly curfews.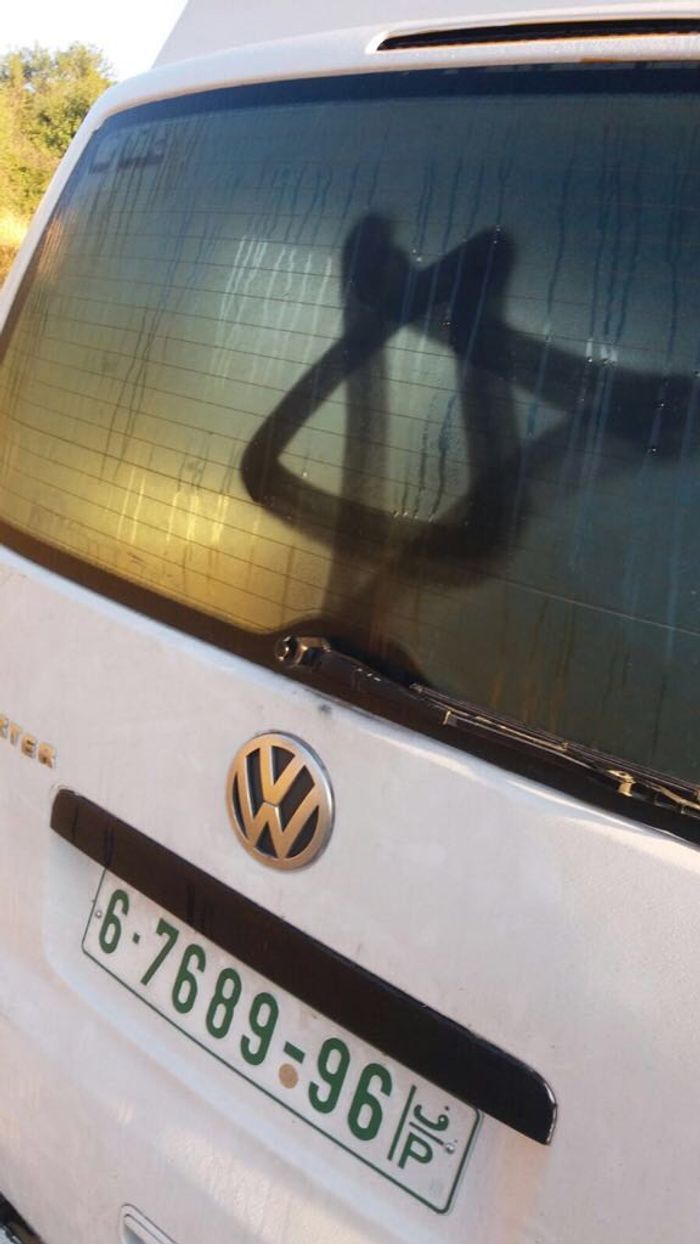 The two incidents on Monday brought to seven the number of such hate crimes reported in the past week alone.
Israel's Shin Bet security service published statistics on Sunday revealing a sharp rise in these so called "price tag" attacks by Jewish extremists against Palestinians in the West Bank since the start of 2018.
"Price tag" attacks are characterized by acts of vandalism, most commonly graffiti or vehicle damage, in revenge for Palestinian violence as well as in response to government policies viewed as unfavorable to the communities of Israeli settlers in the West Bank. There have been 13 attacks of this kind since January 2018 compared to eight the year before.
The surge in "price tag" attacks come despite the Shin Bet statistics showing that Israeli authorities handed down fewer administrative orders so far this year in response to the violence.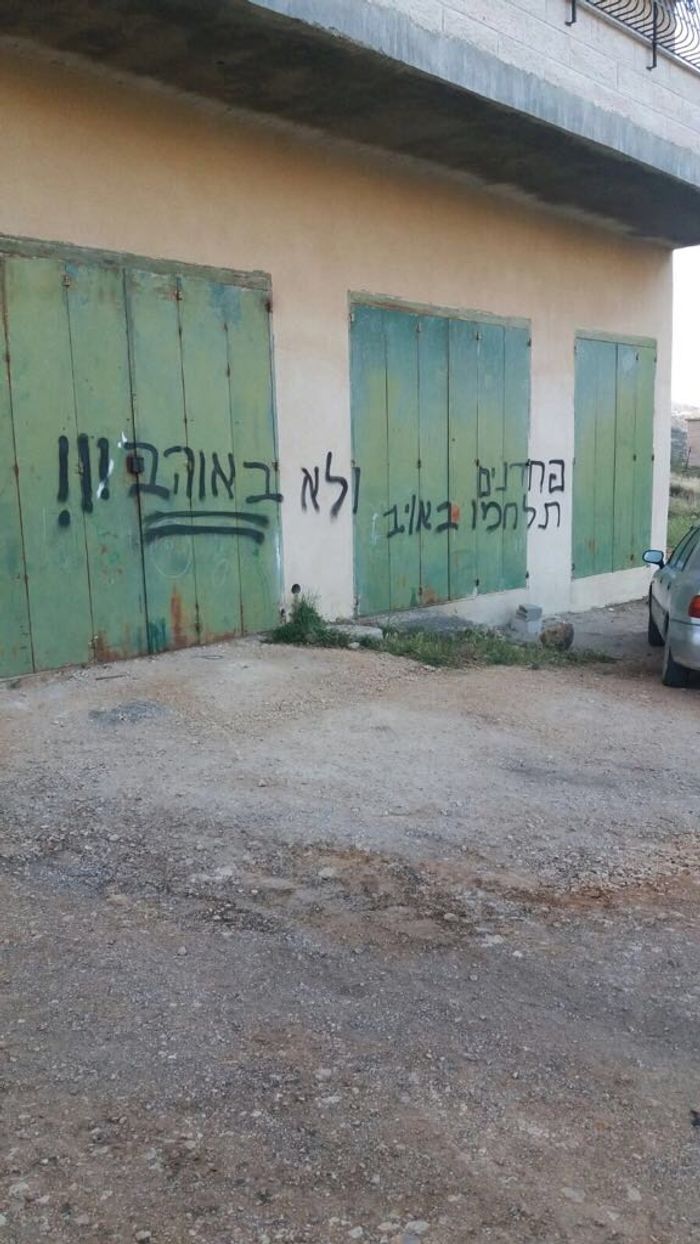 "Price tag" attacks, typically carried out by radical Jewish youths, have come under increased scrutiny over the past years in the wake of a July 2015 arson attack carried out in the West Bank village of Duma, which killed three members of the Dawabshe family.
In February 2016, Israel's Foreign Ministry argued that "the 'price tag' phenomenon inflames and increases anti-Semitism against the Jewish people and exacerbates the delegitimization campaign against Israel."
The statement said that the world might get the impression that Israel has no motivation to find and prosecute those guilty of hate crimes against Israeli Arabs.
In a first for Israeli courts, a Jewish settler was convicted last month for participation in a "price tag" attack and charged as a member of a terror group aimed at "striking fear" in Palestinians and Israeli-Arabs.