Israel says first in world to use F-35 stealth fighter jets in combat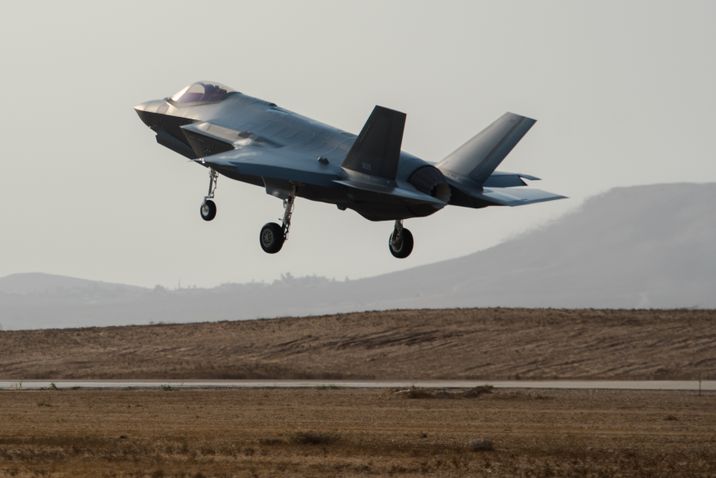 F-35 'Adir' stealth aircraft fighters for IAF 2
IDF Press release: A New Age in the IAF
IAF commander says Iran fired 32 missiles at northern Israel during May 10 barrage
The Israeli Air Force (IAF) revealed on Tuesday that it has used its newly-acquired F-35 stealth fighters in combat operations, making Israel the first country in the world to carry out an "operational attack" using the advanced jets.
"The Adir aircraft are already operational and flying missions. We are the first in the world to carry out operational strikes with the F-35," Maj. Gen. Amikam Norkin said addressing a military conference of air force commanders from around the world.
"The Israeli Air Force has twice carried out strikes with the F-35, on two different fronts," he added but did not specify when the attacks took place.
Hailed as a "game-changer" and a "serious upgrade" by Israeli military experts with a $100 million per plane price-tag, Israel first received the F-35 fighter jet from the United States back in December 2016 and a year later they became operational.
Defense Minister Avigdor Liberman heralded the day it became operational "historic."
The stealth fighters are operated by the air force's Golden Eagle Squadron, based in the Nevatim Air Base in central Israel.
"The Adir planes are already operational and flying in operational missions. We are the first in the world to use the F-35 in operational activity"

— IDF (@IDFSpokesperson) May 22, 2018
- Barrage of Iranian rockets -
During Norkin's speech to the military experts, he also revealed that Iranian-based forces in Syria had launched more rockets at Israeli military bases than had previously been published, during the most recent military flare-up between arch-foes on May 10.
He also claimed that 100 Syrian anti-aircraft missiles were fired at Israeli jets during its retaliatory strike.
"The Iranians fired 32 rockets, we intercepted 4 of them & the rest fell outside Israeli territory. In our response attack, more than 100 ground to air missiles were fired at our planes," he said.
According to initial figures, 20 rockets were said to have been fired at Israeli military bases in the Golan Heights by Iranian forces from the outskirts of Damascus. Four of these were said to have been intercepted by Israel's Iron Dome missile defense system, whilst the others fell short of their target exploding in Syrian territory.
In retaliation, Israel launched an extensive campaign of strikes on Iranian-operated bases said to have targeted the Islamic Regime's Quds Forces, a special forces unit affiliated with Iran's Revolutionary Guard Corps (IRGC). The 28 F-15 and F-16 aircraft jets use in the attack hit targets deep within Syria, IDF Spokesperson Lt. Jonathan Conricus said.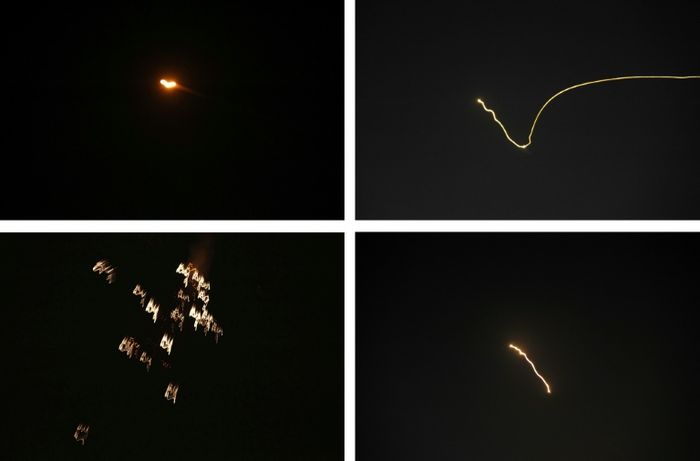 Iranian targets said to have been struck included, "intelligence sites, logistic facilities, military compounds, storage facilities as well as observations posts."
Twenty three fighters, including five Syrian regime troops and 18 other allied forces were said to have been killed in the Israeli attack. No injuries were reported on the Israeli side.
Amid the Israeli response operation, despite warnings issued by Israel urging dictator Bashar al-Assad not to get involved, dozens of surface-to-air missiles were reportedly fired by the Syrian regime towards Israeli jets. According to the new Information released by Norkin on Monday, "more than 100" missiles were launched at IAF planes, which appears to be an increase from earlier figures.
Although Iran did not directly claim responsibility for the May 10 incident, it was deemed to be in response to Israel's alleged attack on the Iranian-operated T-4 ("Tayfur") in Syria's central province of Homs on April 9, that killed around seven members of the IRGC. Tehran had since repeatedly vowed revenge.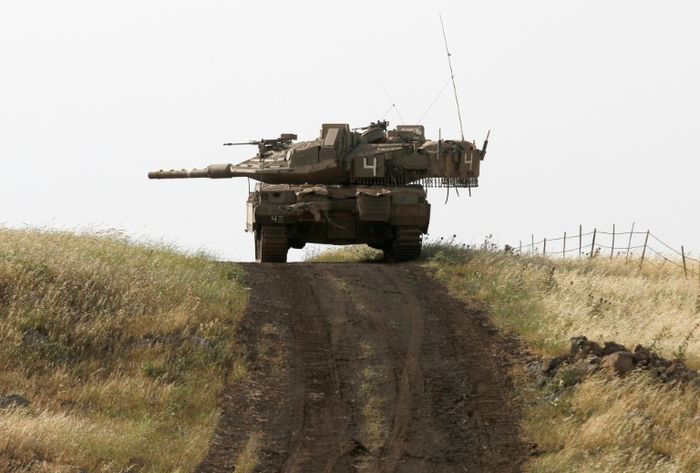 A source in the Israeli security establishment cited by Haaretz said it was the largest attack carried out by Israel since it signed a disengagement agreement with Syria in May 1974. It was seemingly the first time Israel attributed an attack directly to Iran rather than its proxies.
The Syrian foreign ministry heralded the attack as a "new phase" of the seven-year long Syrian civil war
Israel continuously asserts that it will not allow Iran to entrench itself in Syria, where it has for years provided military backing to President al-Assad in the civil war. Whilst it does not acknowledge carrying out recent strikes in Syria, it does admit to carrying out dozens of raids in Syria to stop what it says are advanced arms deliveries to Iran's proxy Hezbollah. Israel, however, has frequently reiterated that it is not seeking military escalation with the Islamic Regime.
You need to be logged in in order to post comments. Sign up or log in
The failure of the International community to ostracize Iran for her vouching to eliminate IL reveals the absolute lack of ethics.