Police arrest 8 linked to blast caused by homemade explosive device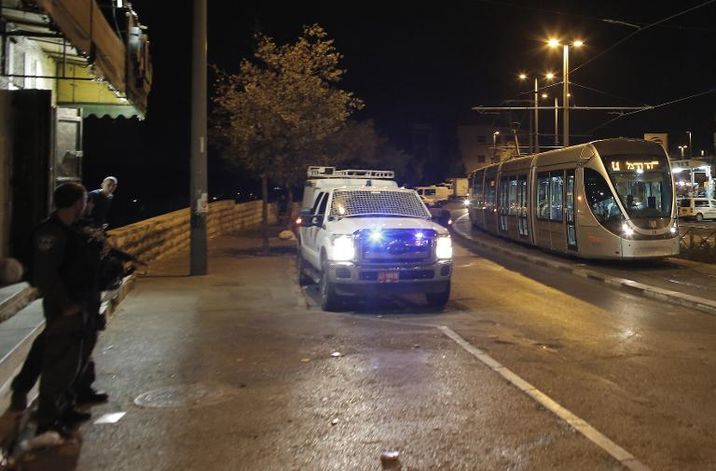 Une voiture de police dans le quartier Shuafat de Jérusalem-Est, le 25 octobre 2014
Ahmad Gharabli (AFP)
Eight people were detained on Thursday in connection with an explosion at a residential building in east Jerusalem the night before that police said was probably caused by the accidental detonation of a homemade explosive device being assembled there.
The suspects were arrested after Police, Border Police, sappers and crime scene investigators arrived to the fourth floor apartment building in the Shuafat refugee camp to investigate the blast and discovered other explosive devices at the scene.
One man was seriously injured in the explosion on Wednesday night and was taken to hospital for medical treatment.