Israeli minister hints at 'large-scale military operation' in Gaza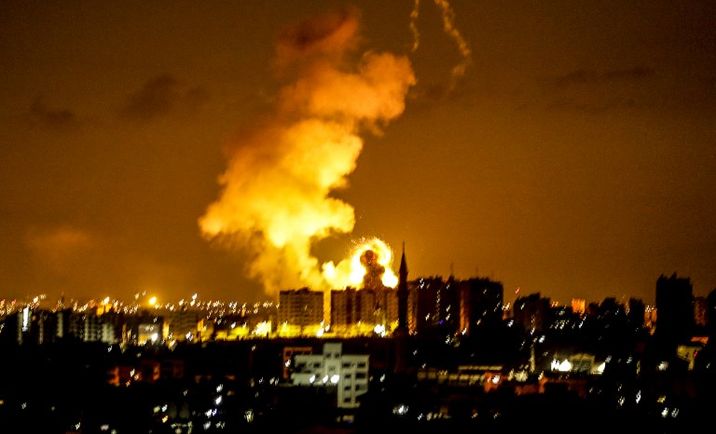 An explosion is seen in Gaza City after an airstrike by Israel on June 18, 2018.
(AFP / MAHMUD HAMS)
IDF assess that Hamas is working to push clashes as close to Israel's "red line" as possible
Public Security Minister Gilad Erdan said Thursday that Israel may be forced to launch a "large-scale military operation" in the Gaza Strip in response to continued launching of burning kites into Israel.
"I don't want to launch an operation, but there is a good chance that we will have no other option but to go in so that we can create durable deterrence," he said on Army Radio.
Erdan also remarked that anyone launching burning kites into Israel should be treated like a terrorist and shot regardless of age. "Age doesn't matter, they're terrorists and the danger they create must be prevented," he said.
Justice Minister Ayelet Shaked, who is also a member of the current security cabinet, said on Army Radio that "there is no difference between a burning kite and a Qassam rocket, and we should not tolerate the kites."
Israeli Defense Forces (IDF) assess that Hamas is working to push clashes as close to Israel's "red line" as possible without a clear understanding of Israel's breaking point.
A military source told Haaretz that Hamas is attempting to act within self-imposed boundaries by launching rockets only at night and only toward smaller communities close to the border. Though the incendiary kites and balloons have caused thousands of dollars in damages, their launch rate has been relatively low and sporadic.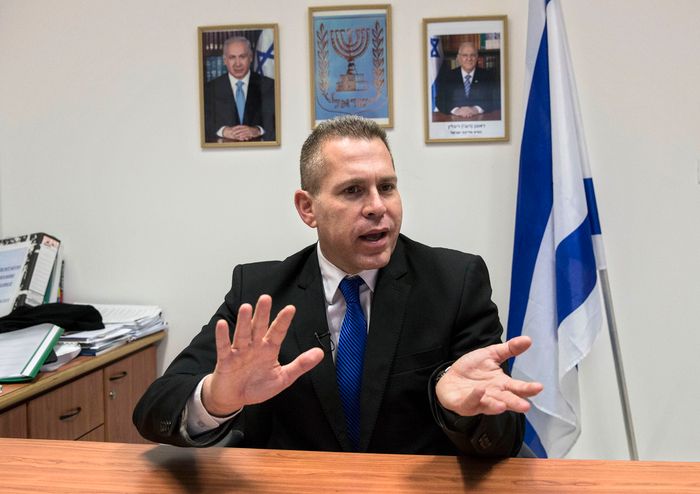 Erdan supported IDF assessments saying, "Hamas is incorrectly assessing when our limit will be reached. If we continue to respond in the way we have been, they will have to stop, because Hamas doesn't want to [get to a point] of confrontation that will [spell] its end in the Gaza Strip."
Following an exchange of rockets and retaliatory strikes Wednesday, IDF spokesman Jonathon Conricus said, "The Hamas terror organization targeted Israeli civilians throughout the night with a severe rocket attack, and is dragging the Gaza Strip and its civilians down a continually deteriorating path," the army said in a statement.
"Hamas is responsible for everything that transpires in the Gaza Strip and will bear the consequences for deliberately targeting its terror at Israeli civilians," it added.
Hamas countered by blaming Israel for heightened violence, saying it had "changed the rules of engagement" by targeting positions in response to kite and balloon arson attacks.
You need to be logged in in order to post comments. Sign up or log in
Only if Hamas and other fanatics are eliminated.