WATCH: Netanyahu praises Iranians' 'courage' as rare protests sweep Tehran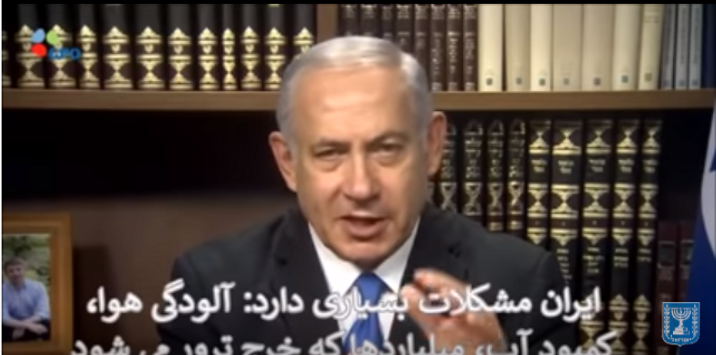 Netanyahu praises Iranians' "courage" in new video published amid rare protests in Iran, June 27, 2018
YouTube Screenshot
Israeli Prime Minister Benjamin Netanyhau offered praise to Iranian citizens for their staging of rare protests over the past three days sparked by the collapse of the rial on the foreign exchange market earlier this week
In an English video subtitled in Farsi, Netanyahu parallelled the "courage" being shown in the streets of Tehran where hundreds have gathered over the past few days in rare displays of mass discontent with the Iranian national soccer team's surprising performance at the World Cup.
"Can you imagine how hard it is to stop Ronaldo from scoring a goal? I used to play soccer, and let me tell you, it's almost impossible. But the Iranian team just did the impossible," Netanyahu says, referring to the Iranian team's dramatic 1-1 draw against Portugal on Monday.
"To the Iranian people I say you showed courage on the playing field. And today you show the same courage in the streets of Iran."
"Iran has many problems. Air pollution, water scarcity, billions wasted on terror. Can you imagine what would happen if the Iranian government, instead of wasting your money on Syria and Yemen and unnecessary wars in the Middle East, would start investing it in solving these problems in Iran?"
"The solution to all these problems is the Iranian people. That's why I offered medical aid to save Iranian lives after a devastating earthquake. That's why I opened a Farsi Telegram group to teach water conservation to Iranian farmers. And that's why I'll never stop advocating for peace with the Iranian people," Netanyahu says.
The video published Wednesday was the latest of Netanyahu's attempts to appeal directly to the citizens of Iran, whom he has repeatedly encouraged to topple the Islamic regime hellbent on Israel's destruction.
Earlier this month, Netanyahu published a video to his social media channels with "an unprecedented offer to Iran" to provide its citizens with Israeli water technologies to combat persistent drought in the country.
Iran has faced mounting economic woes since the United States in May pulled out of a 2015 nuclear accord between Tehran and world powers that lifted international sanctions in exchange for a scaling back of the Islamic republic's atomic program.
Iran's currency has plunged almost 50 percent in value in the past six months, with the US dollar now buying around 85,000 rials on the open market.
Apart from the rial's collapse, the Iranian private sector has long been starved of investment, its banking system is crippled by bad loans, and record levels of unemployment have left a third of under-30-year-olds out of work.
Protests since Monday have also seen rare public anger at the Iranian regime's intervention in foreign conflicts throughout the Middle East. Videos posted on social media showed some protesters chanting "Death to Palestine," "No to Gaza, no to Lebanon" and "Leave Syria and think of us" at some rallies, and "We don't want the ayatollahs" and "Death to the dictator" at others.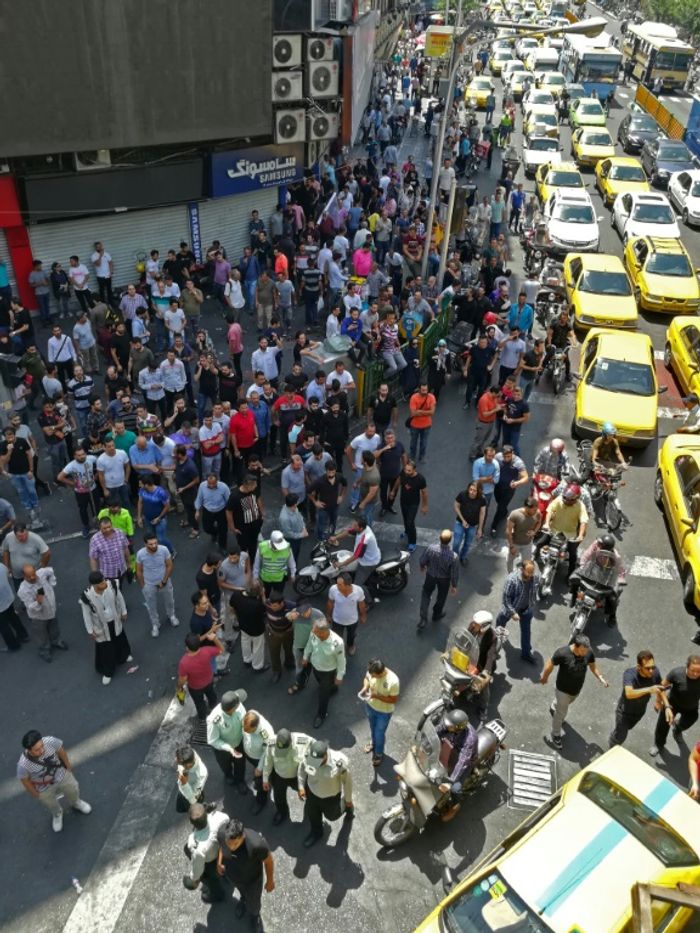 Israel's defense minister Avigdor Liberman added fuel to the protests with a Persian-language post to his own social media accounts on Tuesday, criticizing Tehran's financial backing of terrorist groups throughout the Middle East amid a financial crisis at home.
"Citizens of Iran, where is your money going?" Liberman wrote.
"Today, despite the financial difficulties at home, the Iranian regime is pouring billions of dollars into Syria, Hezbollah, Islamic Jihad, Yemen, and Shiite militias in Iraq," the posts said, adding that Tehran has to date invested $14 billion in Syria alone.
"Just to let you know…" the post trailed off provocatively, before adding congratulations for Iran's "excellent performance in the World Cup."
The pressure on Iran's economy since US President Trump withdrew from the 2015 nuclear deal on May 8 has been more severe than originally forecast, Haaretz reported earlier this month.
Israeli leaders have reportedly been presented with intelligence which shows that the effects of the US withdrawal from the 2015 nuclear deal has also caused a greater rift between Iranian moderates and hardliners.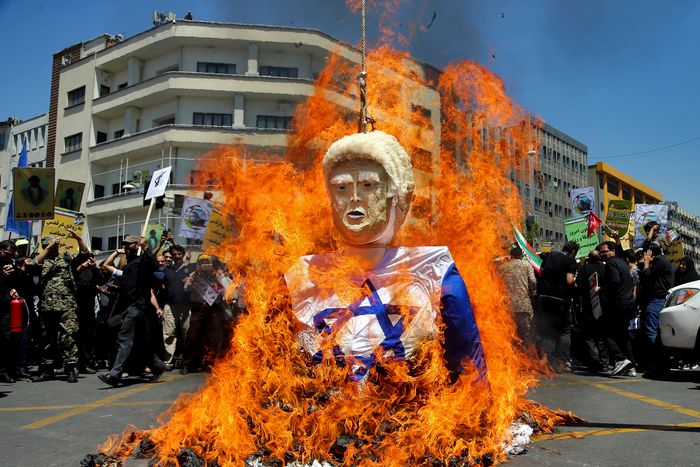 In the face of the public show of discontent, officials sought to reassure Iranians while President Hassan Rouhani dismissed the demonstrations as "foreign media propaganda," and accused the US of waging a "psychological, economic and political war" on Iran.
"Even in the worst case, I promise that the basic needs of Iranians will be provided. We have enough sugar, wheat, and cooking oil. We have enough foreign currency to inject into the market," Rouhani said, according to the Reuters news agency.
US sanctions against companies doing business with Iran will go into effect in November, however, and several companies doing business with the Islamic Republic have already reacted to Trump's withdrawal causing even greater stress to Iran's economy.
Iran is still hoping to save the nuclear deal with the remaining signatories, but it has also warned that it will start enriching uranium again soon if an agreement is not reached.
You need to be logged in in order to post comments. Sign up or log in
The reservoir for Islamofascists is gigantic.
Iran has NEVER stopped working on nuke tech.