Israel delivers 'life-saving' aid to Syrian refugees in Syria's Golan
The UN has warned that more than 750,000 lives are at risk in the south
The Israel Defense Forces (IDF) on Friday delivered humanitarian aid to Syrian refugees to four different locations on its southern border with Israel in a special overnight operation but Defense Minister Avigdor Liberman said no-one would be allowed to take refuge inside Israel.
Tens of thousands of Syrians have fled a massive bombardment in the country's south as the government of President Bashar Al-Assad begins a ground offensive to recapture rebel-held areas.
The Israeli operation took place over several hours in which 300 tents, 13 tons of food, 15 tons of baby food, three pallets of medical equipment and medicine, along with thirty tons of clothing were transferred to several thousands of Syrians civilians fleeing the hostilities.
"The IDF has provided life-saving humanitarian aid to Syrian civilians through Operation 'Good Neighbor' for several years, as a good-will gesture, while maintaining a policy of non-intervention in the Syrian conflict," said the IDF statement. "The initiative's activities have been reinforced in light of the difficult situations civilians living in the Syrian Golan Heights face."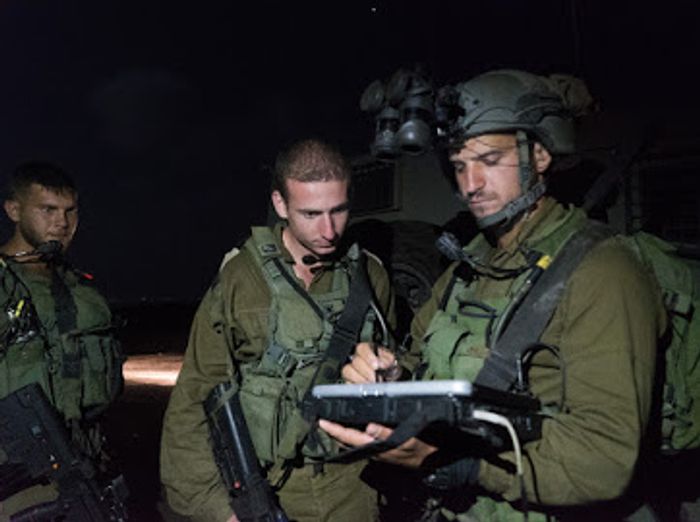 The UN has warned that more than 750,000 lives are at risk in the south, which is meant to be protected by a ceasefire put in place last year by Russia, Jordan, and the United States.
But southern Syria saw its bloodiest days yet this week after a barrage of Russian strikes on the rebel-held towns, part of the government's offensive in the strategic region.
With Moscow's help, Al-Assad's army has battered the south for more than a week with air strikes, rocket fire and crude barrel bombs.
Calls for Israeli refuge
In the face of the mounting crisis, a Druze opposition MK proposed setting up temporary refugee camps for the tens of thousands of refugees nearing Israel's northern border.
"The situation on the Syrian Golan Heights cries out for a creative solution," said Zionist Union MK Saleh Saad, reported the Times of Israel on Friday. "The State of Israel cannot remain indifferent to the humanitarian situation of the displaced citizens."
However the Israeli defense minister reiterated the defense establishments opposition to the proposal on Friday.
Despite the readiness to hand out aid Israel "will not accept any Syrian refugees in our territory," Avigdor Liberman wrote on Twitter.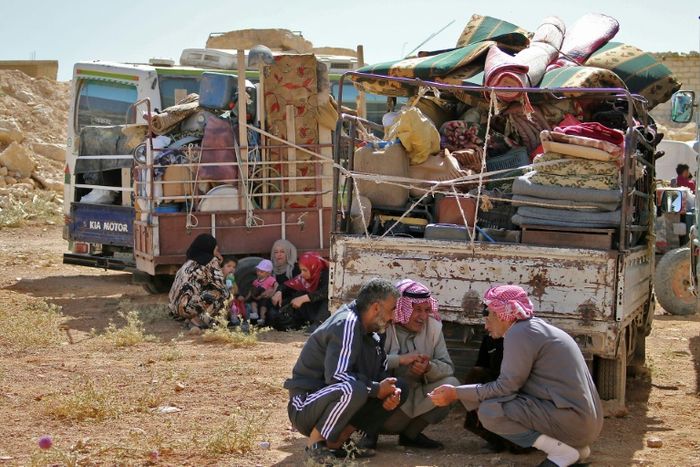 Residents of the Israeli-annexed Golan Heights had mixed views on the idea of accepting Syrian refugees when asked by i24NEWS Friday.
"We need to do everything necessary to save these people," said a resident of of Marom who identified himself as Jeki.
"Yeah they were once our enemies but it's a chance to show the other side -- these poor people -- that we are not what they were taught, the enemy with horns, that we are basically people like them."
However another local, Marcus Galante, said that prevailing anti-Israel attitudes in Syria made him doubt the wisdom of taking in those fleeing the battles.
"... even if we don't see them as our enemy -- I'm talking about the innocent people in Syria -- [...] I'm not sure they feel the same way about us."
A pledge early last year by Israel to take in a symbolic 100 Syrian refugees never materialized.
Syria's southern border is a prized region for nearly all stakeholders in Syria's war due to its strategic geographical position bordering both Jordan and the Israeli Golan Heights, while also lying in close proximity to Damascus.
One of the reasons for Israel's concern and strategic attacks on its border with Syria is the presence of Iranian forces, with speculation mounting recently regarding their pullout as Russia's rhetoric has increasingly converged on the matter.
Read more:
Bloodiest day yet in South Syria raises international concerns
Netanyahu says Israel will continue to take strong actions against Iran in Syria
Trump to demand full Iranian withdrawal from Syria during Putin meet: report