Taylor Force's father says Israeli anti-'pay for slay' law a 'good first step'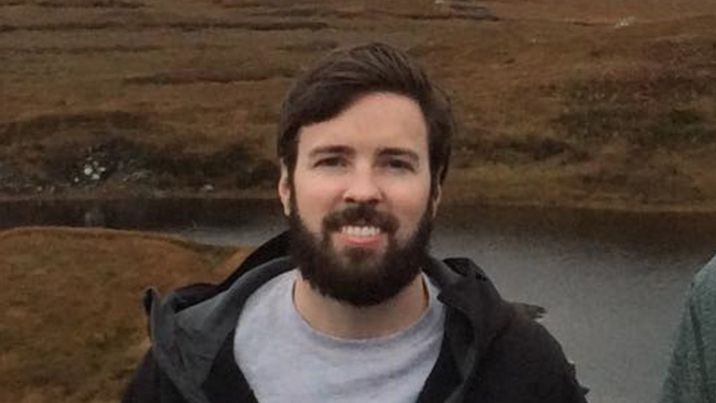 Taylor Force, American student and veteran killed in a terror attack in Jaffa on March 9, 2016
Facebook
A punishing new law passed by Israel's parliament must be only the first step in efforts to stop the Palestinian Authority providing payments to terrorists and their families, the man whose son's murder sparked the legislative push told i24NEWS on Monday. 
Stuart Force's son Taylor, a US citizen, was stabbed by a Palestinian in Jaffa Port two years ago.
In March the US Congress passed the Taylor Force Act, forcing the Trump administration to halt aid to the Palestinian Authority (PA) until the payments to terrorists and their families are abolished.
On Monday a similar bill sailed through the Knesset, slashing transfers of tax revenue to the PA by the amounts doled out in what critics call "pay for slay" policies that encourage terrorism.
"I think it's a really good first step but it just doesn't stop with passing a law," Force said in an interview in Jerusalem after the vote. "You have to make sure it's implemented and try to change the overall context of the situation."
While clarifying that he was not "skeptical" about the law's impact, Force said: "I'm not sure that the President [Abbas] or the Palestinian Authority leadership will change their tune."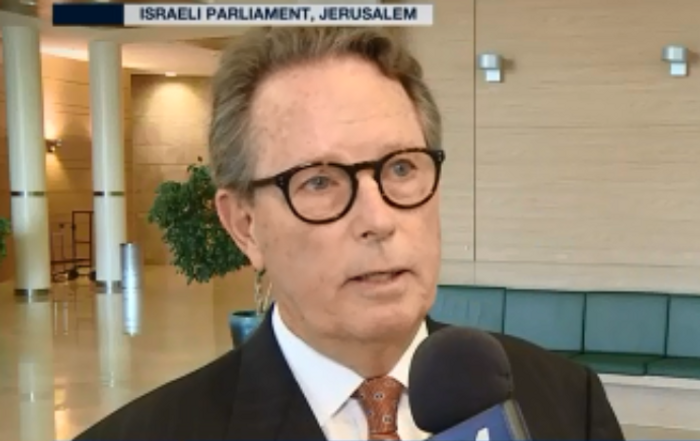 "All you can do is try and hope that changing the behavior may help change the thought process."
"I think, from what I've read, it's going to be a hard process," he said, noting that he was referring to the Palestinians' own "ambiguous" statements that the payment policy.
In 2017, Palestinian payments to prisoners and their families stood at $345 million, according to analysis of the PA budget by the Jerusalem Center for Public Affairs, a think tank.
The center said the amount is equivalent to half of the international contributions to the PA's budget.
Palestinian leaders have argued that the payments are a necessary form of welfare to families who have lost their main breadwinners, and that cutting them would be politically treacherous.
On Tuesday top Palestinian negotiator Saeb Erekat called the Israeli law a "dangerous escalation" and the PA cabinet branded it "financial piracy and theft [of] Palestinian funds, and another clear Israeli violation of signed agreements."
Force's visit to Israel also comes as the implementation of the Taylor Force Act, passed on March 23, churns through State Department bureaucracy.
The act forbids the State Department from releasing aid money to the West Bank and Gaza that "directly benefits" the PA, unless Ramallah terminates the handouts.
"Right now the State Department is a little bit behind on their paperwork showing what they've done to make sure they [the PA] are not paying terrorists but it's government, it doesn't always flow quickly or smoothly," said Force, noting that State have missed a deadline to provide updates about the law's implementation.
He added that the law should not block US humanitarian aid from reaching needy Palestinians.
"I think the best way is to make sure humanitarian aid is actually going and accomplishing humanitarian purposes," said Force.
Also on Monday Australia's government announced it was freezing direct aid to the PA in light of the payments, a move the Palestinians blasted as politically motivated.
Force said he knows that other countries are "informally" discussing legislation similar to Israel and in the US and said he was ready to "continue our work, our efforts, to tell people about our son and about the 'pay for slay' program wherever we're needed to go."
He said he was "appalled" when he first discovered that the PA had a policy of paying convicted terrorists and their families both while they are imprisoned in Israel and after their release.
"I had to calm down a little bit and then I tried to figure out 'now what century are we in'? This may have been the practice in medieval times, but in this century? I cannot understand why something like that exists."
"I relive his life every day. Unfortunately, part of his life was his death but I would remember Taylor every moment whether there was legislation or not, but having a Taylor Force Act and similar legislation being considered other places, gives me a sense of carrying on his life. Because he led a good life."
Stuart Force was interviewed by i24NEWS investigations reporter Eylon Aslan-Levy.