EXCLUSIVE: Israel hosted UAE military delegation to review F-35s, sources say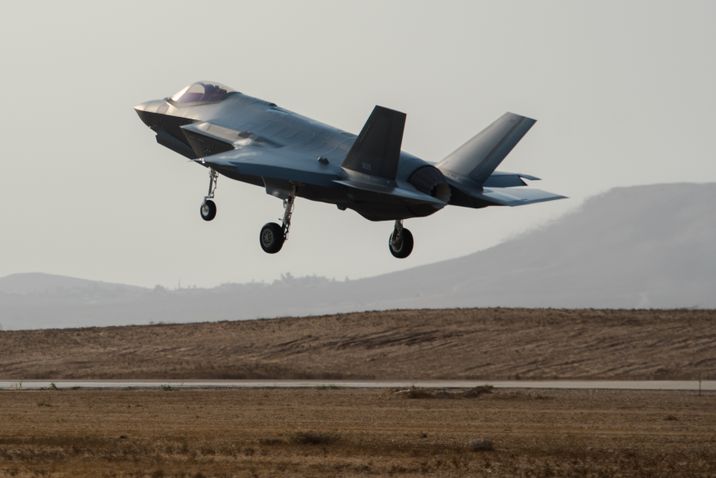 F-35 'Adir' stealth aircraft fighters for IAF 2
IDF Press release: A New Age in the IAF
The Israeli Air Force recently hosted a military delegation from the United Arab Emirates to review operations of the advanced US-made F-35 fighter jets, i24NEWS has learned.
An American delegation was also present at the time of the UAE visit, sources told i24NEWS.
The extraordinary visit comes as the UAE seeks to purchase its own fleet of the advanced F-35 fighter jets, built by US defense giant Lockheed Martin, and amid reports of a burgeoning Israeli-Gulf alliance against Iran.
Hailed as a "game-changer" and a "serious upgrade" by Israeli military experts with a $100 million per plane price-tag, Israel received the first of 50 F-35s purchased from the US in December 2016.
Israel is the only country in the Middle East to have the jet, where they are operated by the IAF's Golden Eagle Squadron, based in the Nevatim Air Base in the center of the country.
In May, the Israeli Air Force (IAF) revealed that it has used its the stealth fighters in combat operations, making Israel the first country in the world to carry out an "operational attack" using the aircraft.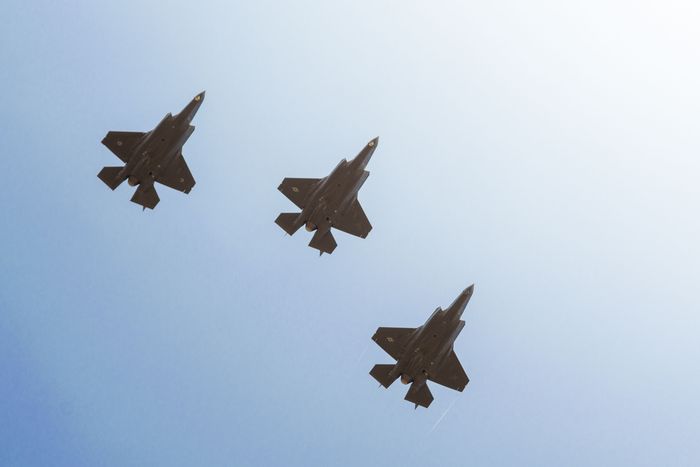 Although the UAE and Israel do not have public relations, reports have hinted at longstanding clandestine ties based on a convergence of a multitude of interests – chief among them stemming mutual foe Iran's expanding influence in the region.
An exhaustive report by the New Yorker magazine published last month detailed deep co-operation in recent years between Israeli Prime Minister Benjamin Netanyahu and Gulf powerhouses Saudi Arabia and the United Arab Emirates alongside an increasingly decaying Israel-US relationship in the last years of former president Barack Obama's administration.
The report detailed, among other things, a 2015 meeting in Cyprus between top Emirati and Israeli officials -- suspected to have included Netanyahu himself -- during which the parties coordinated a joint stance on how to tackle Iran in the face of Obama's imminent singing of a nuclear pact with Tehran.
Israel, along with Saudi Arabia, Egypt, Bahrain and UAE were all in favor of US President Donald Trump's decision in May to scrap the accord.
Netanyahu has repeatedly said that Sunni states have been making overtures to Israel, spurred by the perceived mutual threat of Iran, the Middle East's predominant Shiite power, which both accuse of fueling regional conflicts by supporting armed proxies in Syria, Iraq, Yemen and Bahrain.
You need to be logged in in order to post comments. Sign up or log in
stop the sale. dang autocorrect
The Sunnis must become realistic about the "Pal"! Otherwise it is Taqiyya.