Palestinian indicted for murder of Israeli soldier, Sgt. Lubarsky, in West Bank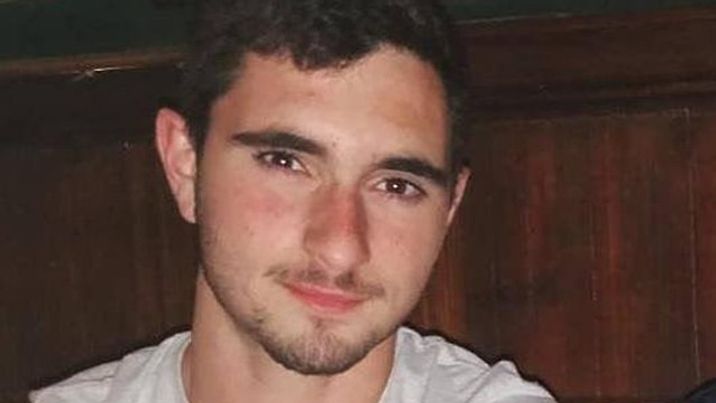 Sgt. Ronen Lubarsky
i24NEWS
An Israeli military court ruled on Thursday to indict a Palestinian man suspected of killing an Israeli soldier during an IDF night raid in the West bank in May.
Islam Yousef Abu Hamid, 32, is suspected of killing Sgt. Ronen Lubarsky, an elite soldier unit who was critically injured after being hit in the head by a "heavy object" during a West Bank arrest operation on May.
After being hospitalized for days, Lubarsky succumbed to his wounds on May 25.
Sergeant Ronen Lubarsky, 20, was hit by a heavy slab thrown from the third story of a rooftop at a group of soldiers conducting an operational arrest of suspected terrorist in the al-Am'ari refugee camp west of Ramallah.
Lubarsky served in the army's elite Duvdevan special operations unit, and was posthumously promoted to Staff Sergeant.
Israeli soldiers regularly carry out nightly raids across the West Bank, routinely detaining suspects wanted for low-level terror attacks, illegal weapons possession, and other security related offenses. Last year 1,380 Palestinian suspects were arrested in similar missions according to Hadashot news.
The Military Advocate General on Thursday requested to keep Hamid remanded until the end of the proceedings against him.
The indictment against Hamid said that he had retaliated for an arrest of one of his brothers in January, and that he attempted to tamper with evidence of the crime scene, by sneaking back to the rooftop to wipe off his fingerprints of one the the marble stones that he was thinking of throwing against the soldiers.
According to Shin Bet, Hamid, who was arrested on June 6, had been jailed in Israeli prison from 2004 to 2009 for committing terror activities on behalf of Hamas.
Shin Bet said in a statement that Hamid's brothers were Hamas members too.
"Islam's (Hamid) brothers are Hamas operatives who have in the past carried out terror attacks in which Israelis were killed, including Shin Bet agent Noam Cohen," the Shin Bet said.
Cohen was killed in 1994 in Hebron when Hamas members opened fire against him while he was driving a car with a Hamas informant.