Ex-IDF commander says Israel was right not to oust Hamas from Gaza in 2014 war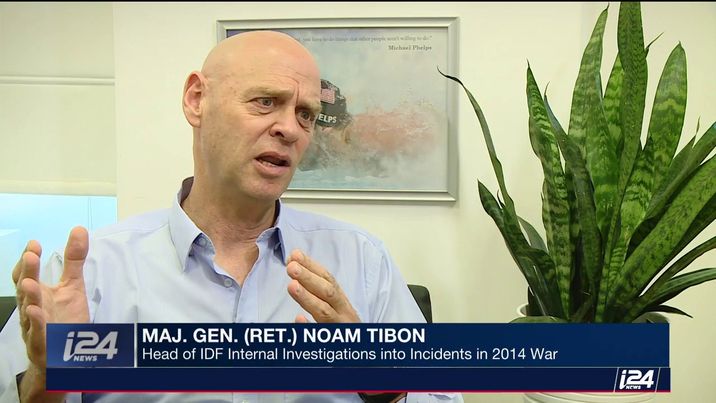 Major General (Ret.) Noam Tibon
i24NEWS
Israel was right not to oust Hamas from the Gaza Strip during its last war with the Islamist group in 2014, the officer who led the Israel Defense Forces' (IDF) probes into the deaths of civilians during Operation Protective Edge, calling for the negotiation of a long-term ceasefire with the Islamist group.
Major General Noam Tibon investigated several high-profile incidents in which Palestinian civilians were killed in devastating 50-day summer war known as Operation Protective Edge, giving him a detailed insight into the anatomy of the conflict.
Since then, military officials and Israeli politicians have vowed that the next flare-up over Gaza will have one aim: to destroy Hamas.
But in an interview with i24NEWS, Tibon argued that instead Israel should invest its efforts into clinching a long-term agreement with the militant group.
"Who will replace them [Hamas]? We have a very bad experience in Lebanon, and we learned from the American experience in Afghanistan, in Iraq," Tibon, now retired, said in an interview, referring to the chaos that followed the American invasions of those countries in the early 2000's.
"And that's why the situation is you have to deal with Hamas." He argued that Israel's aim should be to "create a ceasefire, something like this, a long term ceasefire on the one hand."
"On the other hand, a huge economic development in Gaza: I'm talking about [a] port, I'm talking about [an] airport, and I'm talking about infrastructure. Water, sewage, electricity -- [so] that they will have some hope."
Tibon is one of many Israeli security figures who believe improving humanitarian conditions in Gaza is key to preventing yet another war.
Asked whether Israel can afford to make concessions, including on the question of Hamas' disarmament, Tibon replied: "We are the strong side, yes we can take some risks. You know it must be very careful risks, but yes in order to change the atmosphere, the environment, to help the poor people of Gaza, I think we can take some risks."
Years of relative quiet followed the 50-day-long war in 2014, in which the UN said 2,251 Gazans were killed -- 65 percent of them civilians -- along with six Israeli civilians and 67 soldiers.
Since late last year, however, tensions between Israel and militant groups in the impoverished enclave have been slowly ratcheting up. Rocket fire and incendiary balloons have emanated from Gaza and over 130 Palestinians have been killed by Israeli fire during months-long demonstrations and clashes along the border with Israel.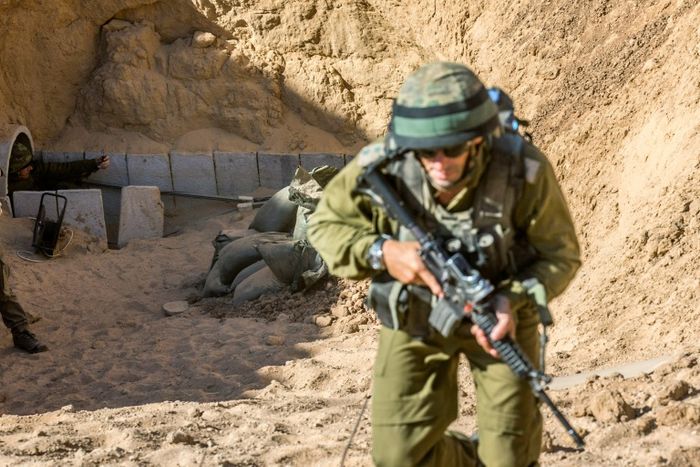 The humanitarian situation in the coastal territory is perilous. Both Israel and Egypt have maintained tight restrictions on the movement of goods and people in and out of Gaza's few crossings, further hindering its ability to rebuild after the 2014 war.
They aim to limit the ability of Hamas -- proscribed as a terrorist organization by most of Israel's allies -- to acquire military equipment and build a health economy that would buttress its rule.
But Tibon worries that another major war might leave Gaza so destroyed that it could not be rebuilt.
"The next operation will create so much damage to Gaza that it will be almost impossible to recover," he said in the interview. But he also says the current lay of the land is similar to the situation before the 2014 war began.
"You know in the situation today where you have irritating fires [from incendiary balloons and kites] or all kinds of things on a daily basis, you need one successful unfortunate terror attack that will hurt Israeli people that can (set alight) the whole region," said Tibon. "And that's why I think the IDF has been very careful with using force."
"Nobody really wanted that operation but at the end of the day it ended with a clash between Israel and Hamas. This clash create a more difficult situation inside Gaza and it didn't solve anything."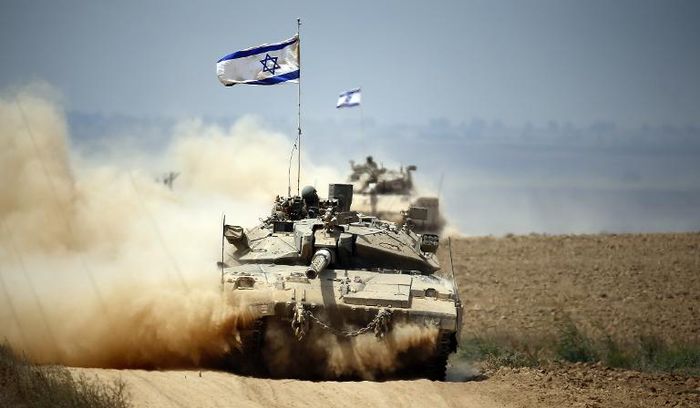 Tibon said a major breakthrough could be a "humanitarian for humanitarian" deal in which Hamas agrees to release Israeli civilians and the bodies of two fallen IDF soldiers in exchange for aid.
"If the people of Gaza are watching me, they will be very smart if they will bring back those bodies of dead soldiers to Israel," he said. "I am sure that the way that many Israelis are thinking about Gaza will change dramatically. And this is free advice that I give to the people of Gaza, as a retired Israeli general. Do it, and you will get a lot of good things for Gaza."
Although they have never officially admitted it, Hamas is widely known to be holding the bodies of two fallen soldiers Hadar Goldin and Oron Shaul, as well as two mentally ill civilians: Avera Mengistu and Hisham Al-Sayeed.
Probing civilian deaths
Throughout the fighting in 2014, Israeli forces faced the challenge of fighting militants embedded in residential areas, leading to a soaring civilian death toll and several particular incidents that grabbed headlines around the world.
Tibon led the Israeli army's internal investigations into some of the more controversial cases.
"In most of the incidents that we investigated there were really good reasons why it happened and what were the orders. In some cases we saw that people made mistakes and this can happen as well. In some cases they didn't obey the orders, and in those cases it moved to the legal field."
In one infamous incident, four Gazan children playing on a beach were killed when an area near a Hamas naval base was bombed. They were wrongly identified as militants.
"It was a place used for the Hamas navy force, and they were moving in a strange way, and it was a mistake," said Tibon.
"We used every source, Palestinian sources, press, whatever, in order to understand what really happened, what was the mistake, where were the mistakes, did people not obey orders, if it was against the international law, and then if we understood that something went wrong it moved to the legal process."
Interview and reporting by i24NEWS Senior Defense Correspondent Shai Ben-Ari.
See also:
EXCLUSIVE: Ex-PM Olmert says regrets not removing Hamas from Gaza in 2009 war