El Al downplays ultra-Orthodox flight delay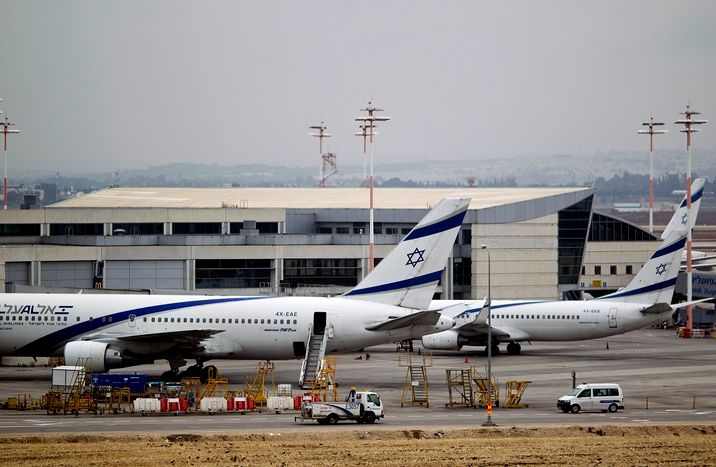 Israeli airliner El Al planes parked at Ben Gurion airport near Tel Aviv, Israel, Sunday, April 21, 2013.
AP Photo/Ariel Schalit
Israel's national airline carrier El Al downplayed claims that a flight last month was delayed for an hour after a group of ultra-Orthodox men refused to take their seats next to women, and instead said the stall was in fact only a matter of minutes.
According to initial reports from passengers on the Tel-Aviv bound flight, the aircraft was delayed for over an hour at New York's John F. Kennedy International Airport.
"While on the El Al plane they were dealing with matters of practical theology and personal faith versus the rights of the individual and civil order, 12 planes from other carriers jumped the line ahead of Flight 002," passenger Khen Rotem wrote in a Facebook post.
According to the Times of Israel, another passenger on the flight in an email to Israeli television and print journalist Sivan Rahav Meir claimed that, "the whole business with the Haredim didn't take more than five minutes," adding that a 45-minute delay had already been announced before boarding.
The incident eventually resolved itself after two women agreed to switch seats so that the ultra-Orthodox men could avoid sitting next to them.
"The details that were reported about the incident were not accurate, to put it mildly," El Al wrote in a response to a Times of Israel blog post by Meir. "In actual fact, the delay was totally unconnected to the incident. The plane's journey to the runway at the airport in New York took about one hour and had nothing to do with the incident."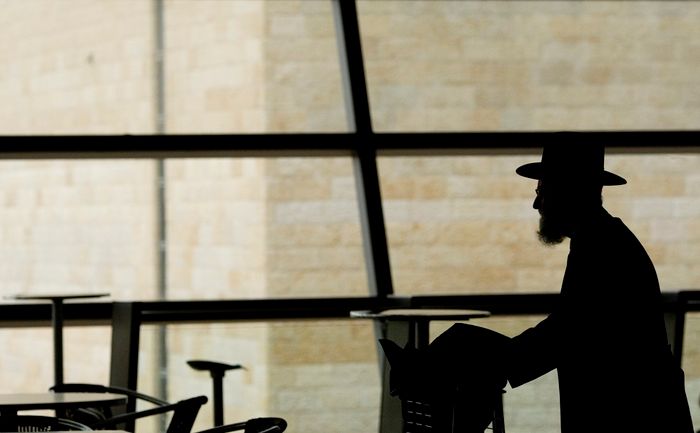 El Al was said to have apologized at the time for any "inconvenience" caused and CEO Gonen Usishkin vowed that if a similar incident would occur again in the future, any passenger who refused to be seated "will be immediately removed from the flight."
Meanwhile, lawmakers and politicians spoke out about the incident. CEO of Israeli technology giant NICE Systems Barak Eilam said his company would boycott the airline accusing it of discriminating against women.
Whilst United Torah Judaism lawmaker Yisrael Eichler threatened a consumer boycott if the airline followed through on its comments to remove passengers unwilling to sit next to women.
Last week, an Austrian Airlines plane was delayed due to similar grievances held by ultra-Orthodox men stalling the plane for almost 40 minutes and causing multiple travellers to miss connections in Vienna.
This is not the first matter of its kind to concern El Al passengers. Last year, Renee Rabinowitz, 83, retired lawyer and Holocaust survivor sued the airline for discrimination after being asked to move on a NY-Tel Aviv fight back in December 2015 after an ultra-Orthodox man refused to sit next to her.
Following the incident, a court in Jerusalem ruled that the national carrier will no longer be allowed to ask passengers to move seats on the basis of gender as it was not in keeping with Israel's anti-discrimination laws
You need to be logged in in order to post comments. Sign up or log in
It's about time ultra religious passengers realize they don't have the right to demand that other passengers be moved for their convenience. Let them form their own private, exclusive airline if they have issues with the rest of the passengers who deliberately choose and pay for their seats ahead of time. It is not only discriminatory but tries to dictate religious doctrine where one doesn't belong!