Kidnapped Israeli-Arab boy transferred to the West Bank, reports say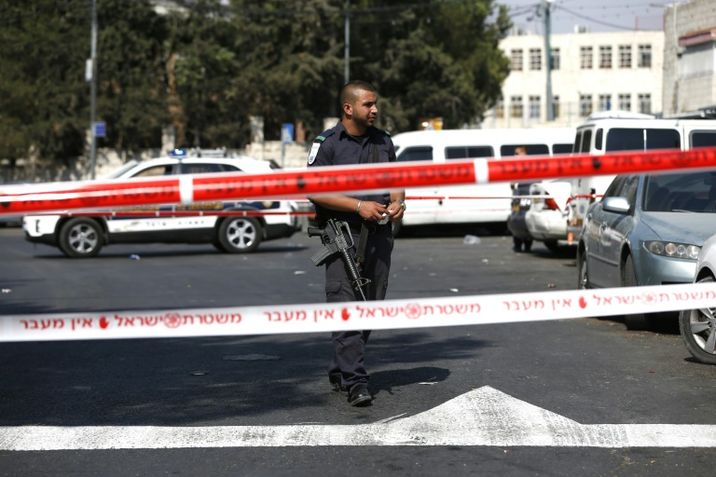 An Israeli policeman stands guard in east Jerusalem
Ahmad Gharabli (AFP/File)
A seven year-old Israeli-Arab boy kidnapped from his home on Tuesday is thought to have been transferred to the West Bank, Haaretz reported as police arrested four people on suspicion of involvement in the case.
Last week Karim Jumhour was snatched in his village of Qalansawe, an Arab city in central Israel.
Video footage published yesterday showed the young boy, accompanied by another child, approach a white vehicle. A masked individual then jumps out from the car and forcibly bundles Jumhour into the backseat before speeding off.
"My wife and the whole family are still in shock," the boy's father said, the Times of Israel reported. "We cannot comprehend what happened. It is good that they didn't kidnap another child."
The four arrested suspects are due to appear at Rishon Lezion Magistrate's Court on Thursday for a heading to extend their remand.
According to a report by Channel 10 on Wednesday, Jumhour is said to be healthy and unharmed. Police, however confirmed they are unaware of his exact whereabouts.
The victim's family said they received a ransom demand from the captors asking for NIS 4 million ($1,090,000). "I don't want to pay," Jumhour's father told Ynet new, "I'm wait for the boy to return home safe and sound."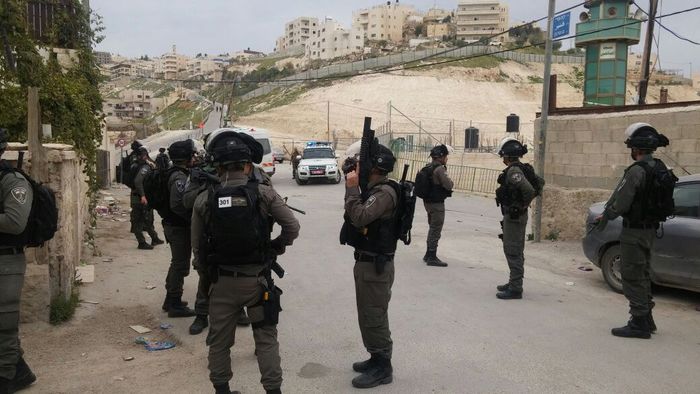 Public Security Minister Gilad Erdan expressed concern about the incident. "I am personally supervising and monitoring the efforts to return him to his family and parents, and the Israeli Police will do all in its power to ensure that he returns safely," he tweeted.
"Kidnapping a child is a terrible crime and one of the most shocking that exists, and we will not accept such a despicable act," he added.
Upon visiting the Juhmour family the day earlier, chairman of the Joint Arab List, Ayman Odeh MK said, "we demand a life of security for the Arab population, there is only one police force in the country and it is impossible that it will continue to treat the Arab communities as a backyard."
While the motive behind the kidnapping is yet to be confirmed, Hadashot news reported that it was performed by a crime family over unpaid debts.
Mayor of Qalansawe, Abdel-Basit Salameh described the abduction as "shocking."
"At this stage we have no details on the condition of the boy. We are waiting to hear good news. The most important thing is that the boy is returned," the Times of Israel quoted Salameh as saying.
The police force has been mobilized for the manhunt, alongside helicopter searches. Checkpoints have also been set up in the Haifa district towns of Baqa al-Gharbiya and Umm al-Fahm.