As it happened: Hamas hit with 'hardest blow' since 2014 war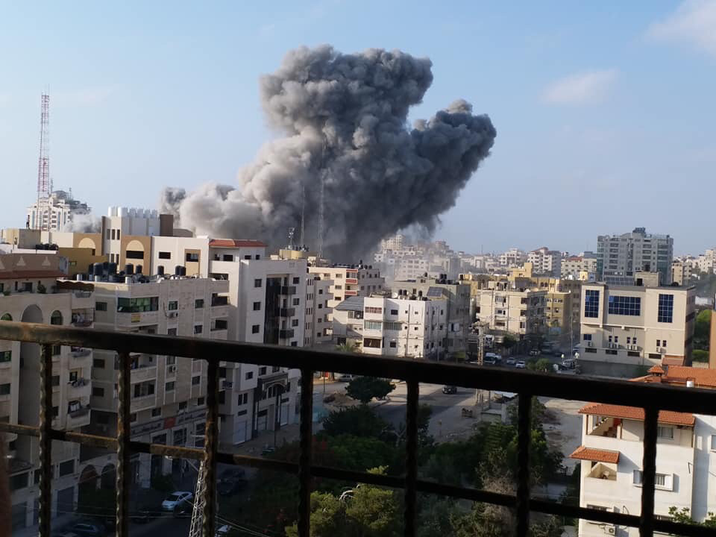 Smoke rises from an Israeli air strike in Gaza on Saturday July 14, 2018.
Supplied
Scroll down for live updates as fierce fighting erupts between Israel and Hamas. All times are GMT.
Two Palestinian teens were killed and four Israelis hit by rocket shrapnel on Saturday as a fierce exchange of fire raged between the Israeli military and Gaza's Islamist rulers, Hamas.
Almost continuous rockets sirens kept Israelis in the country's south just seconds away from shelters as the Israel Defense Forces (IDF) said it had launched waves of air bombardments targeting Hamas that it described as "the biggest offensive strikes since Protective Edge," the last major war between the two foes.
Hamas spokesman Fawzi Barhoum said the group was responsible for the barrage of mortar and rocket fire on Israel and that they were carried out "in response to the Israeli air strikes".
The IDF said that more than 200 rockets and mortal shells had been fired towards Israel since the bout of hostilities began.
Saturday's conflagration erupted after the IDF carried out an overnight air strike in response to the injury of an Israeli soldier from a grenade thrown by a Palestinian during clashes and protests along the Gaza-Israel border.
Read more:
Israeli, Hamas officials say working on Gaza ceasefire with Egypt's help
Reporting by i24NEWS correspondents and staff.