Bolton: Putin told me 'he didn't have the same interest as Iran in Syria'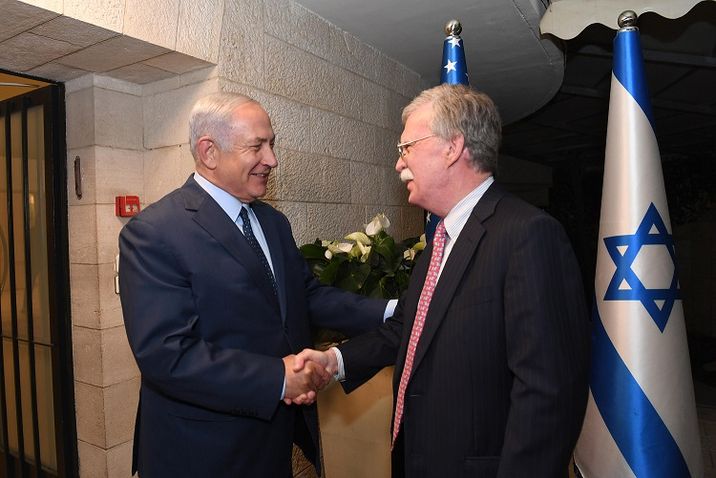 Israeli Prime Minister Benjamin Netanyahu and US National Security adviser John Bolton in Jerusalem, August 19, 2018
Haim Zach (GPO)
Netanyahu and Bolton will meet again for formal talks on Monday, when the two will also address the media
In his first visit to Israel since being appointed US National Security adviser, John Bolton met with Prime Minister Benjamin Netanyahu on Sunday along with US ambassador to Israel David Friedman and his counterpart Ron Dermer for talks over shared concerns regarding Syria, Iran and the Gaza Strip.
Ahead of a joint dinner at Netanyahu's Jerusalem residence, John Bolton said that "the Iran nuclear weapons program, the ballistic missile programs are right at the top of the list" of global challenges.
"I look forward to discussing with you a whole array of topics, but the most important one is how to continue to roll back Iran's aggression in the region and to make sure that they never have nuclear weapons. Many other things, but I think this is a good starting point," Netanyahu told Bolton.
Bolton told Netanyahu that he was delighted to be in Israel and that he looked forward to their discussions.
"It's been an exciting year and a half in the Trump administration with some of the things you've mentioned. Obviously we've got great challenges, for Israel, for the United States and the whole world. The Iran nuclear weapons program, the ballistic missile programs are right at the top of the list," the US National Security adviser said.
Earlier on Sunday, Bolton was interviewed by Martha Raddatz of ABC News in Jerusalem at the King David Hotel, where he presented the common goal of the US, Israel and Russia vis a vis Iran.
"The objective of the United States, of Israel — President Putin said it was Russia's objective — is to get Iran, Iranian forces, Iranian militias, Iranian surrogates out of the offensive operations they're in in both Syria and Iraq, and, frankly, to end Iran's support for Hezbollah," Bolton said.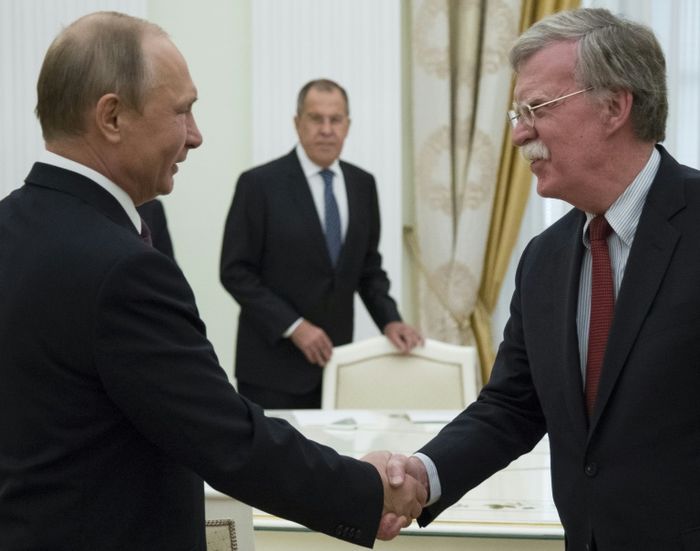 "I think the President's decision to withdraw from the Iran nuclear deal has put a real crimp into the Iranian economy. I think they're feeling it and their capability for the Quds Force or the Iranian Revolutionary Guards to conduct offensive operations in – in the region here and in Yemen as well is reduced," he added.
Bolton's comment about Iran's entanglement in Yemen came the same day as Hezbollah's leader, Hassan Nasrallah met with a delegation of Houthi rebels.
"But I think this is part of the problem with the Iranian regime generally and why it's such a threat to peace and security not just because of its nuclear program, but because of its military operations and its support for terrorism," Bolton told ABC News.
Although Russia and Iran are both backing Assad in Syria, it does not mean that they share interests.
"I think President Putin is very candid in his comments to President Trump, he was to me as well…. He said he didn't have the same interest as Iran in Syria. And that he'd like to talk about ways to get out of them," Bolton said.
Speaking about US policy in Syria, Bolton said it was aimed at "the final destruction of the ISIS territorial caliphate, dealing with the ISIS territorial threat and – and getting Iran back into – getting its forces back into its own territory."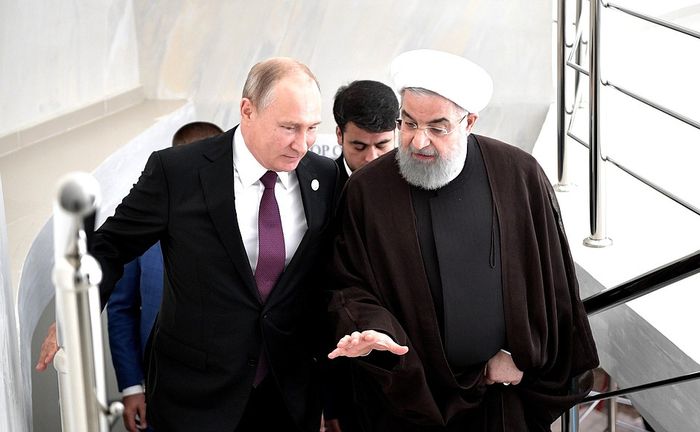 Only days earlier on Thursday, the US and Russia agreed that Iranian forces must leave Syria, however according to a Haaretz report citing a senior American official, Moscow stated that it would be a "difficult task."
Bolton is known for his strong backing Israel and his hostility to the Jewish state's key foe Iran, and once said the idea of a two-state solution to the Israeli-Palestinian conflict is dead.
Netanyahu and Bolton will meet again for formal talks on Monday, when the two will also address the media.
A three-country tour will also take Bolton to Ukraine and Switzerland, where he will follow up with Russian officials on Trump's meeting with Russian President Vladimir Putin last month, the White House has said.
Bolton's visit comes in the midst of months of violence between Israel and Gaza's Islamist rulers Hamas which has brought the two sides to the brink of war on several occasions.
Egypt and the United Nations have been mediating talks between Israel and Hamas for a long-term truce between the two foes.
Israel is also keen to enlist diplomatic support for its campaign to clear Iranian forces from neighboring Syria. On Friday a US official told Haaretz newspaper that an agreement has been reached between Moscow and Washington on the issue.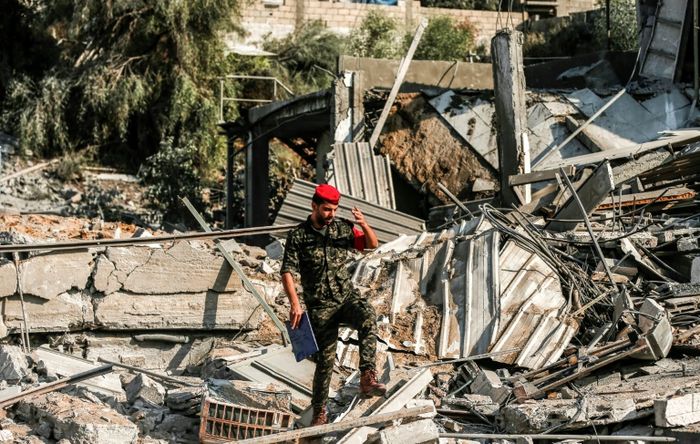 Bolton was known as a sharp-tongued and controversial UN ambassador during former president George W. Bush's administration.
In 2009 he wrote in The Washington Post that the idea of a two-state solution to the decades-long Israeli-Palestinian conflict was "stillborn" and suggested giving the Palestinian territories between Egypt and Jordan.
"We should look to a 'three-state' approach, where Gaza is returned to Egyptian control and the West Bank in some configuration reverts to Jordanian sovereignty," he said at the time.
"Any two-state solution based on the PA (Palestinian Authority) is stillborn," he wrote.
(AFP contributed to this report)