Israel owes Iran $1.1 billion - but will it pay?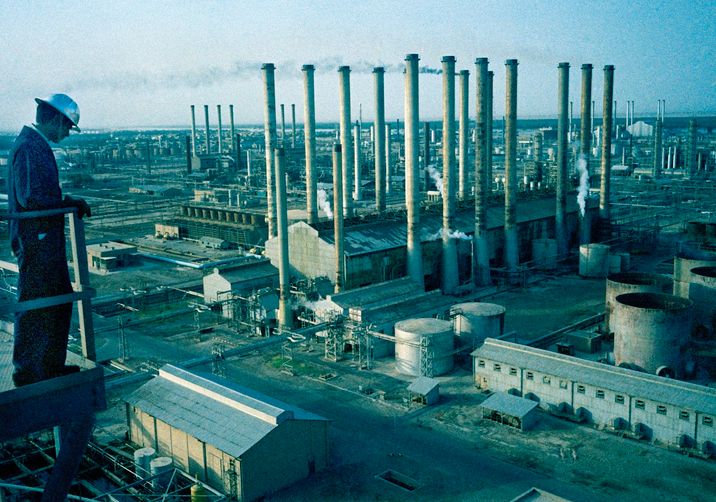 A general view of the oil refinery at Abadan, Iran, July 1971.
AP Photo/Horst Faas
Trans Asiatic Oil (TAO), a state-owned Israeli company, has the distinction of having each and every Israeli ambassador to Iran sitting on its board.
But there's a catch -- they are all dead.
Former envoys Zvi Doriel, Meir Ezri and Uri Lubriani are listed as members of TAO's board despite passing away in 1979, 2015 and 2018 respectively, an inspection of the company register of Panama, where it is incorporated, shows.
While curious, it is not even the most interesting thing about the company, which is not surprising for a firm that came into being as a joint venture between the now vicious rivals Israel and Iran.
TAO's even bigger claim to fame: it owes the Iranian National Oil Company (NIOC) $1,123,709,315 (plus constantly accumulating interest).
The end of a friendship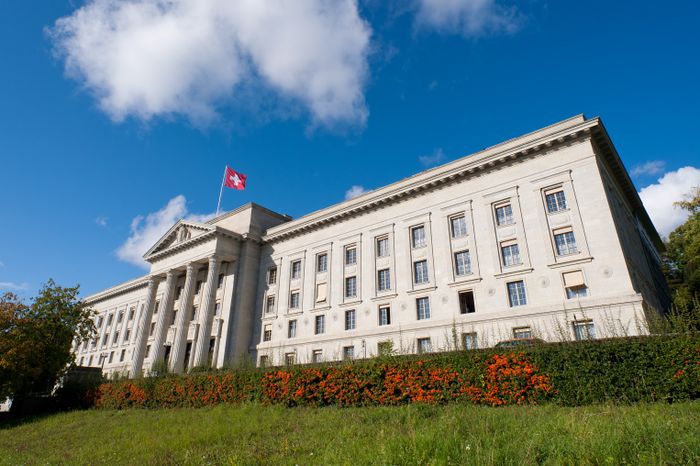 In the late 1960s, TAO and the National Iranian Oil Company together built an oil pipeline from the southern Israeli port of Eilat on the Red Sea to the Mediterranean city of Ashkelon. The pipeline allowed Iranian oil which was blocked by Egypt from passage through the Suez Canal to be marketed in Europe.
When the Shah was swept from power by the Islamic Revolution in 1979, Iran's relationship with Israel collapsed. Since the early 1990s, Iran has pursued Israel through international arbitration over their claims that Israel failed to pay for several oil shipments it received after the revolution.
In June 2016, Switzerland's Federal Supreme Court upheld the outcome of landmark proceedings in that country, ordering TAO to pay Iran an eye-watering sum of $1.2 billion. It could be just the beginning: another arbitration claim worth several billion more is also inching along.
Israel has said that domestic laws against trading with the enemy prohibit it from transferring the money to Iran. Meanwhile, the stakes surge ever higher as the hefty sum accrues more and more interest.
For Iran, around 17 years of legal slog and undoubtedly staggering fees for Swiss lawyers might have been the easy part. Tehran still needs to somehow force Israel to cough up the cash.
In the Middle East's current constellation, it's an almost unimaginable scenario.
If Iran really wants to get its hands on the money, it can try to seize Israeli assets held overseas, Professor Eric De Brabandere, an expert on international dispute settlement law at Leiden University in The Netherlands, told i24NEWS.
"Israel can't really justify not paying just because they do not have any diplomatic relations or they consider [Iran] an enemy state," De Brabandere said. "The whole idea of arbitration is that you accept in advance that the outcome will be binding."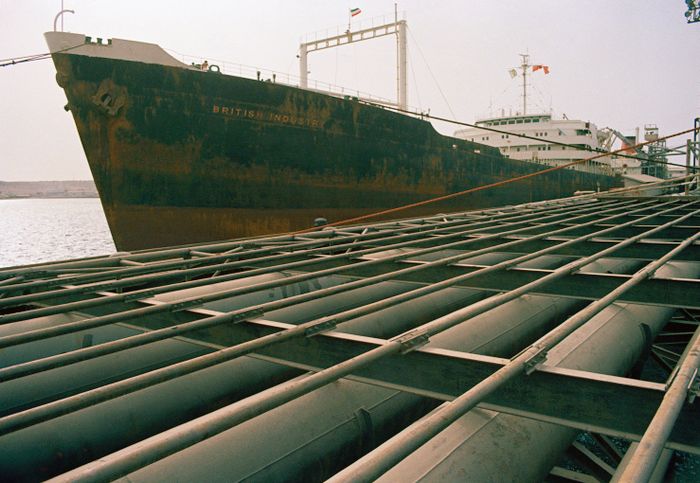 "So Iran can actually try and recover the amount due by Israel under the arbitration award," he said, although noting that unlike in more conventional cases, the prevailing political situation prevents Iran from hiring an Israeli law firm to take up the cudgel in Jerusalem.
The second option is that Iran can try to seek assets held outside of Israel.
While obvious state-owned assets like embassies are protected by diplomatic immunity, things like art collections, private buildings and bank accounts are not.
Iran has experience being on the pointy end of similar legal maneuvers. The US Supreme Court is currently hearing an attempt by victims of a Jerusalem terror attack to seize ancient artifacts held in a Chicago museum in order to enforce the $71m Iran was previously ordered to pay them as compensation.
The problem for Iran is that before they can start trying to repossess Israeli assets, they need to secure recognition of the arbitration award by a domestic court somewhere in the world.
A court can refuse to do so if they are convinced that it would contradict the "public policy" of the state where recognition and enforcement is sought -- a loosely defined concept that could include sanctions against Iran that may prohibit payments to the Islamic Republic.
"I can imagine that Iran will try and find assets located in states that are more sympathetic, politically-speaking, to Iran than to Israel but then the question is of course -- does Israel have assets in those countries?" De Brabandere hypothesized.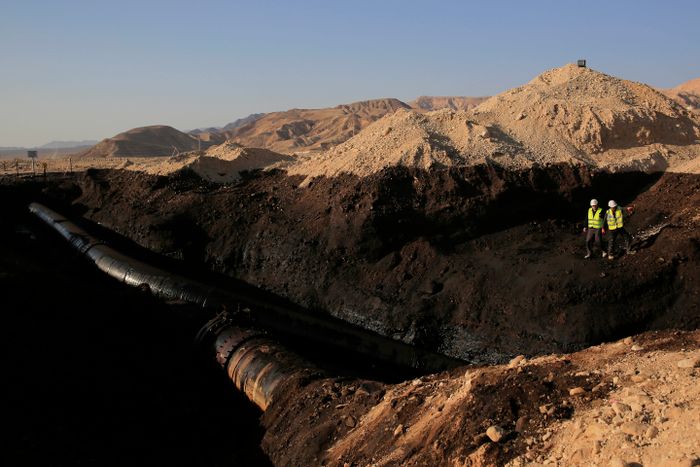 A mysterious company
Iran's prospects of enforcing the arbitrated sum will be boosted if the government of Israel is found liable for the billion dollar award, rather than TAO specifically.
This hinges, though, on the current relationship between the State of Israel and the company. These precise ties are deliberately obscured by Israel.
The company was registered in Panama in 1967. Despite being wholly owned by the Israeli public, its operations are shrouded in secrecy. All articles that mention it must be passed through Israel's military censor before publication.
Alongside the three now-deceased ambassadors, its board of directors features at least two people described in histories of the period as Mossad agents.
i24NEWS was unable to find information on the board's five other members: A Sivan, A Doriel, Avigdor Baor, JJ Nahmias and Ezra Yehudai.
When asked if the company's filings were up-to-date and to describe its present activities, a spokeswoman for TAO said she could not answer questions "for the known reasons."
In a sign of its enforced obscurity, the spokeswoman was not initially aware that her role involved representing the company.
The Israeli finance ministry did not respond when asked if Iran has made any enforcement attempts to claim the arbitration award or comment on the exact ownership structure of TAO. It noted its previous statement, however, that Israel is prohibited by law from transferring funds to Iranian entities.
There are few privy to the details of the arbitration proceedings. While Iran has fought a decades-long campaign against Israel through proxy forces and terror attacks, to which Israel has reportedly retaliated with targeted assassinations and cyberattacks, envoys of the two have been ensconced in no doubt salubrious Swiss legal offices.
"During all the years that Iran calls for the extermination of the State of Israel -- burning its flags, having the parades in the streets -- in one room sat an Israeli arbitrator and an Iranian arbitrator," noted attorney Yoav Harris, a maritime law expert with J John Harris & Co. and Prof. Bein & Co in Haifa.
"In my opinion, Iran acknowledged that Israel is a legitimate business partner and you can have disputes or have discussions with it," Harris said.
The National Iranian Oil Company did not respond to a request for comment.
Swiss lawyer Wolfgang Peter was reported by the Global Arbitration Review to have acted for the Iranian National Oil Company in the successful arbitration. In response to a request for a comment, he wrote: "unfortunately, these matters are very confidential, therefore I am not yet in a position to comment on the questions raised."