IDF arrests suspect in latest West Bank stabbing attack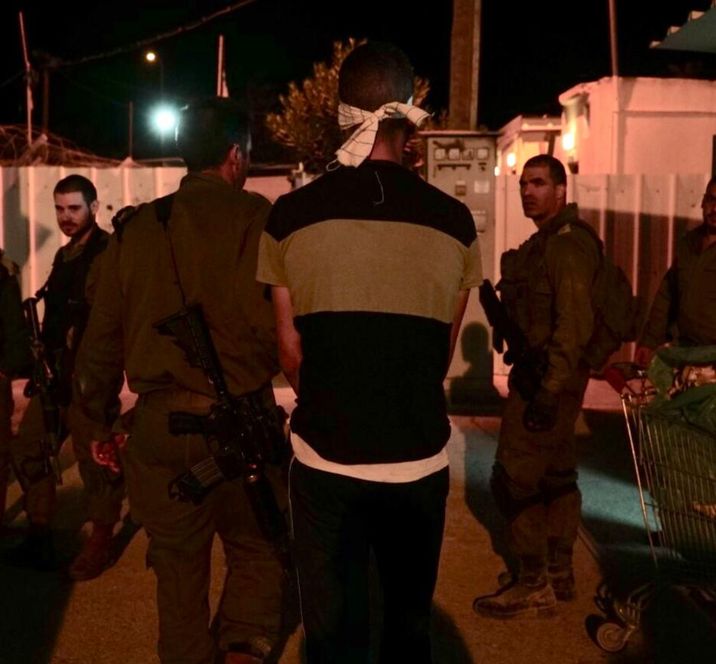 The arrest of the 19-year-old suspect in West Bank stabbing attack
IDF Spokesperson
The Israel Defense Forces on Thursday arrested a 19-year-old Palestinian suspected of committing a stabbing attack that moderately wounded two Israelis outside an army base in the West Bank, Israeli police confirmed.
"Following the intelligence and operational activity of the general Security Service [Shin Bet] the Border Patrol Unit of the [Israeli] Border Police in cooperation with the Israel Defense Forces arrested the terrorist who committed the stabbing attack in the Samaria Brigade Square," said a police spokesperson in a statement.
The stabbing occurred earlier on Thursday in the northern West Bank after which the attacker fled in an escape vehicle according to some reports.
The IDF said that an Israeli reserve soldier was moderately wounded in the attack. Medics said the soldier, in his 30's, suffered stab wounds to his upper body, and was evacuated to hospital for treatment.
A second Israeli woman, 26, was being treated at the scene after being lightly injured in the foot by shrapnel from IDF gunfire, after nearby troops opened fire at the assailant.
The suspect remains to be named but was identified by Shin Bet as a 19-year-old from the village of Jamma'in.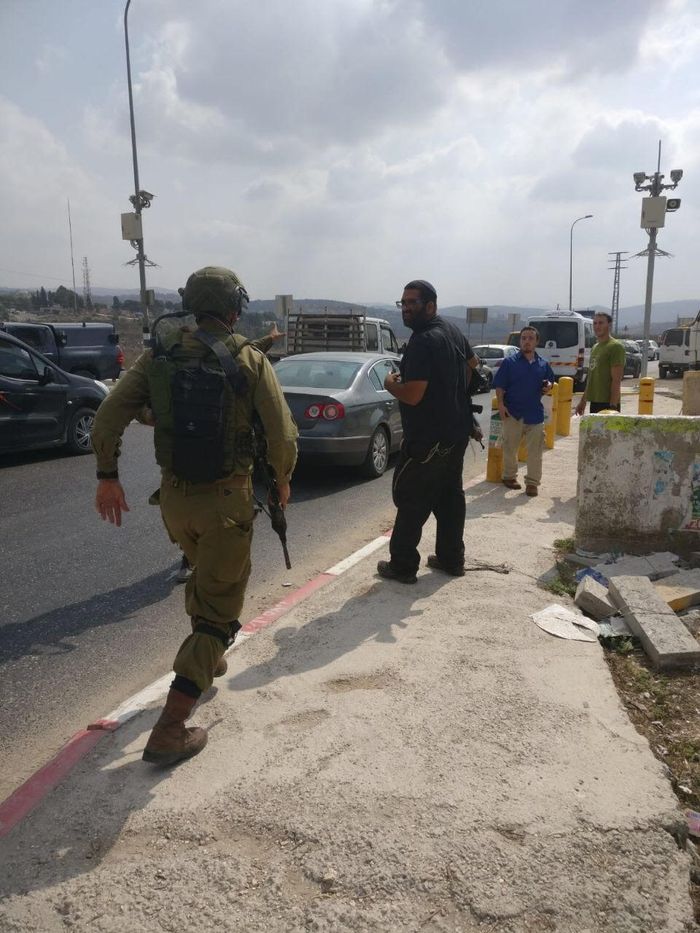 The incident comes less than a week after two Israelis were shot dead by a Palestinian gunman in a brutal attack at a factory in Barkan, also in the northern West Bank.
Twenty-three year-old assailant Ashraf Na'alwa arrived to the offices of the Alon Group factory in the Barkan industrial zone and shot dead 28-year-old Kim Levengrond Yehezkel and 35-year-old Ziv Hajbi with an illegally manufactured Carlo-style submachine gun. Na'alwa managed to flee the scene of the attack, prompting a massive manhunt.
On Thursday security forces arrested Na'alwa's sister Fayrouz as operations continued in the village of Shuweika.
The army has launched an investigation into how Na'alwa was able to smuggle his weapon into the gated industrial park and into whether he had bound Levengrond Yehezkel with the intention of taking her hostage.
Palestinian militant groups praised the attack, calling it revenge for Israeli "crimes" towards the Palestinians.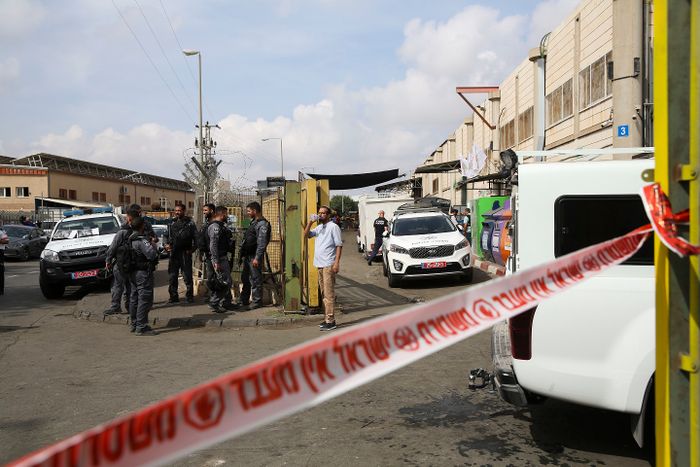 The Palestinian Authority Security services were said to be assisting the search for Na'awala, a Palestinian security official told the Times of Israel.
Hundreds of mourners attended the funeral of Levengrond Yehezkel, mother to an 18-month-old son who was buried in her hometown of Rosh Ha'Ayin on Sunday evening and the funeral of Hajbi, a father of three, on Monday afternoon who was laid to rest in Nir Yisrael.
Agriculture Minister Uri Ariel called on Prime Minister Benjamin Netanyahu to convene the security cabinet in light of the incident.
"We must restore deterrence immediately in order to end the Jewish bloodbath," Ariel wrote on Twitter.