Israel upholds ban on US student refused entry for 10 days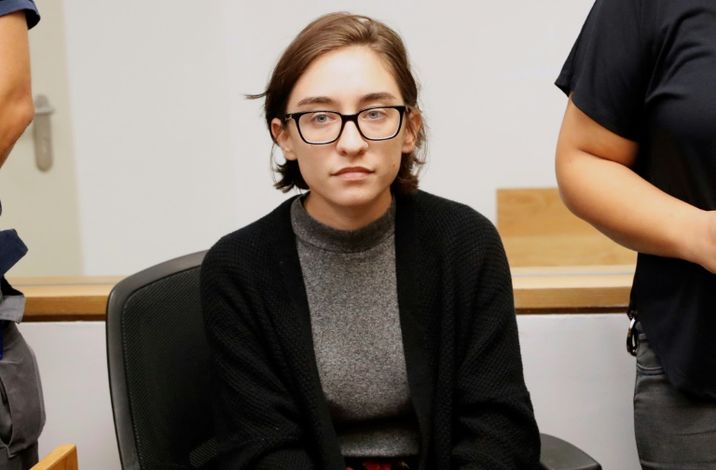 US student Lara Alqasem sits for a hearing at the Tel Aviv district Court on October 11, 2018
JACK GUEZ (AFP)
The university said it regretted the decision, which only squanders an opportunity to fight Israel boycotts
An Israeli court Friday upheld a ban on a US student refused entry and held for 10 days over her alleged support for a pro-Palestinian boycott campaign.
The court ruled, similar to a previous administrative appeal decision, that the decision to prevent her entry into Israel because of her past involvement in BDS was "within the scope of administrative reasonableness".
The ruling also stated that "any self-respecting state defends its own interests and those of its citizens, and has the right to fight against the actions of a boycott... as well as any attacks on its image."
She is considering asking the Supreme Court to hear her appeal, according to her lawyer Yotam Ben Hillel.
The case of Lara Alqasem, 22, has been one of the most public since a 2017 Israeli law banned entry to supporters of the Boycott, Divestment, Sanctions (BDS) movement, which advocates a boycott of Israel over its treatment of Palestinians.
Her lawyer called it a "sad day" and said that Alqasem "regrets the verdict....She is reading the verdict and considering her next steps."
The ruling did not state whether Alqasem needs to go home, but her lawyer added that in any case that her deportation -- in line with a court decision -- cannot take place before 0700 GMT on October 14.
Alqasem was barred entry to Israel last Tuesday despite having been granted a student visa by the Israeli consulate in Miami to study in a masters program at the Hebrew University of Jerusalem.
Israel's Population Immigration and Border Authority initially said the decision to bar Alqasem's entry was due to her "boycott activity" while officials from the Ministry of Strategic Affairs claimed Alqasem was a member of the National Students for Justice in Palestine (SJP) campus group, which calls for boycotting Israel over its policies towards Palestinians.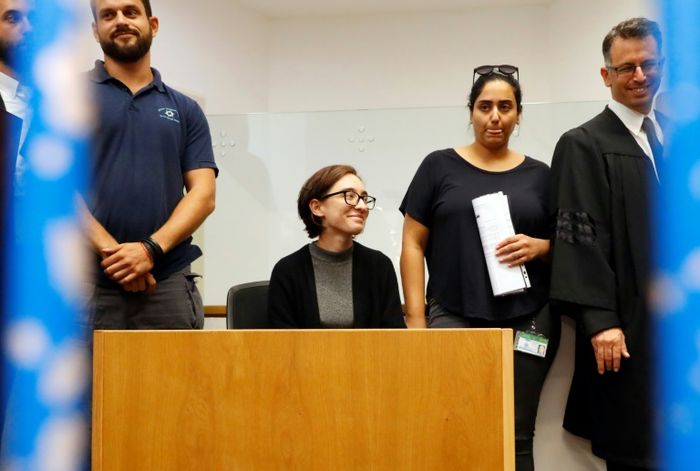 She has been held at an immigration facility since her arrival at Ben Guiron Airport last week, choosing to challenge the entry ban rather than fly back to the United States. Israel has disputed that she is being "detained" saying that she reserves the right to fly back to the US at any point and allow attorneys to handle legal proceedings on her behalf.
Alqasem's lawyers argued Thursday that she was only briefly associated with SJP and though she served as the president of her campus' branch of the national organization from 2016-2017, it was nonetheless a nominal role.
State lawyers charged in response that Alqasem was active in SJP, whose national chapter is an active proponent of BDS, for a period of four years. They also raised suspicion regarding her deleting various parts of her social media presence since her arrival in Israel.
In a rare move, the Hebrew University of Jerusalem -- where Alqasem had intended to spend a year studying -- requested to join her appeal and the university senate released a statement calling to permit her entry to the country.
The university said it regretted the decision, which actually forgoes an opportunity to push back against boycotts of Israel.
"The student decided to come to study and live in Israel despite the principles of the boycott and even declared her opposition to a boycott of Israel. We believe that the decision of the ministers, the strategic affairs minister and the interior minister, to deport her from Israel is wrong and does not advance the struggle against BDS. On the contrary, it undermines the efforts of Israeli academy to attract foreign students and researchers to international programs," the Hebrew University said in a statement Friday.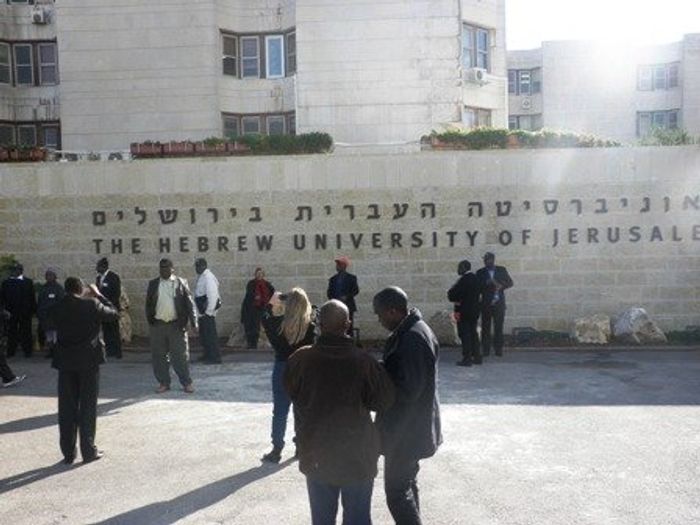 Israel's Strategic Affairs minister Gilad Erdan has said that he would review the deportation order against Alqasem if she were to publicly denounce BDS, but defended Israel's handling of her case.
The US State Department has said that the American embassy in Jerusalem has offered consular assistance to the Florida student of Palestinian descent.
elieve that is right for the security of the state of Israel and that is more important than whatever the New York Times or other newspapers around the world will say about our policy."
Two outspoken Jewish conservative New York Times journalists aired their criticism of Israel in a piece published Wednesday entitled "Why Is Israel Scared of This Young American?"
The Palestinian Authority's Foreign Ministry also issued a statement condemning Israel's decision, calling it "the ugliest form of political terrorism."
The Union for Reform Judaism (URJ) and the liberal Jewish lobby group J Street on Wednesday joined calls for Israel to permit Alqasem's entry to Israel, characterizing her deportation as undemocratic.
"The Reform Movement categorically opposes BDS. But at the same time, we believe this type of blunt and short-sighted approach toward activists who pose no security threat is inconsistent with Israel's commitment to an open and free democracy," URJ said.
"Targeting BDS supporters — or those who merely have critical political views — and banning them from entering Israel does not counter their arguments or stem the global tide of concern for the Palestinian people. It only undermines Israel's democracy, international legitimacy and long-term future," J Street wrote in a letter to Erdan.
A professor of Jewish language and culture who taught Alqasem in Florida wrote in a letter to the editor of Israeli newspaper Haaretz that she was "an outstanding student, curious, with an open mind".
Dror Abend-David added that she was "someone who very much wanted to study international relations in Israel to develop her own opinion on the conflict."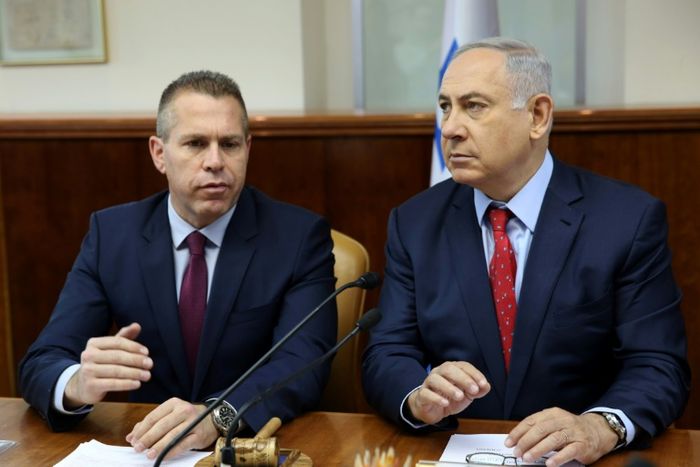 Under Israeli law, customs and security officials are allowed to bar individuals who support boycotts of Israel or advocate against Israeli settlements in the West Bank from entering the country.
Alqasem's case is the latest in a series of cases drawing criticism of an Israeli law barring boycott supporters that opponents say violates freedom of expression. Israeli authorities have also come under criticism in recent months over what some have seen as the politically motivated questioning of certain foreigners seeking to enter the country.
Her detention came less than a week after Deputy Attorney General Dina Zilber said the Shin Bet security service would no longer ask those detained at border crossings about their political views, following a month-long inquiry.
The practice came under scrutiny earlier this year, after two prominent US writers, who are also vocal critics of the Israeli government, detailed their experiences being questioned by the Shin Bet agents while trying to enter the country.
(AFP contributed to this report.)