Israel, Russia agree on same-sex couple adoption restrictions: report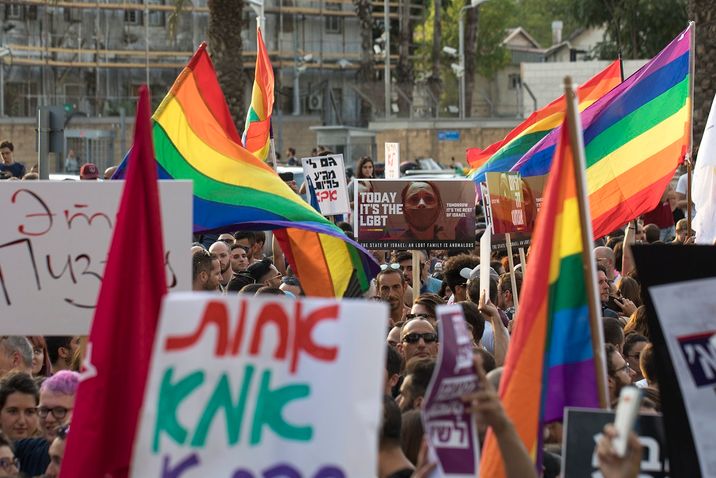 Israelis hold flags and signs during a demonstration supporting adoption by same sex couples in Tel Aviv, Israel.
AP Photo/Dan Balilty
Israel has committed to full compliance with a Russian law barring same-sex couples from adopting Russian children as part of agreements reached this week pertaining to an adoption framework between the two countries, Israel's public broadcaster Kan reported Sunday.
Russia does not recognize same-sex couples and banned them, along with single parents, from adopting children in 2014.
Israel has complied with the ban since at least 2017 at the request of private Israeli adoption agencies amid concern that, if it did not, Russia could close its borders to all adoption requests.
Russia is the primary adoption channel for Israelis -- who are barred from adopting children in many other countries -- accounting for half of all adoptions in Israel since 2007.
Earlier this week, Deputy Prime Minister Maxim Akimov said that Israel and Russia were nearing a final agreement on an adoption framework between the two countries following a session of the Russian-Israeli commission for trade and economic cooperation, the state-run TASS news agency reported.
Israel's Ministry of Labor and Social Affairs would not comment on restrictions pertaining to LGBTQ adoption, but said that the two countries had "reached understandings" to promote the signing of a treaty for adoption between states "based on mutual respect of the law in each country," Kan reported.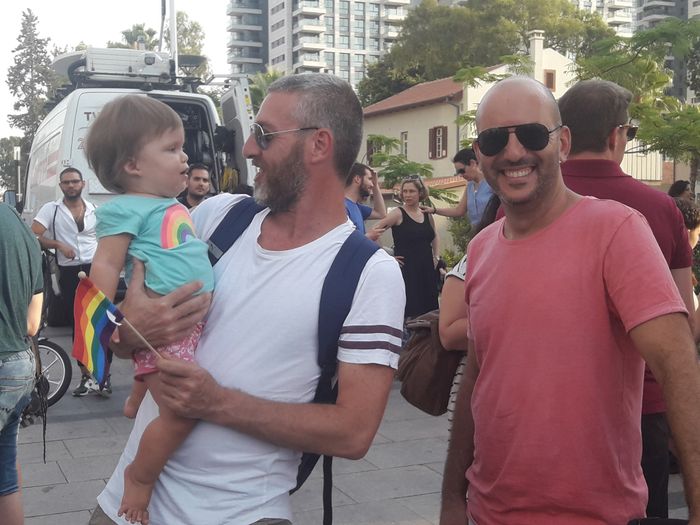 Julien Bahloul, spokesperson for the Israel Gay Fathers' Association, expressed regret that Israel had agreed to comply with the Russian law while apparently also reneging on its promise to end its own same-sex adoption ban.
"It is sad that the Israeli government has decided to cooperate with a law that is clearly homophobic, knowing that in Israel gays cannot adopt while the Israeli government promised to change the law," Bahloul told i24NEWS.
"We see that there are many promises from the Israeli government to open the way to the surrogacy for single fathers, to change the adoption law to allow same-sex couples, but in reality nothing has changed," he said.
Israel last year committed before the High Court of Justice to passing legislation that would end a ban on adoption by same-sex couples by June 2018. A draft bill was proposed by the government in June, but has remained stagnant since.
The long-simmering issue exploded onto the political arena a year ago when the government responded to a High Court petition by LGBT rights groups saying that the state would not change the discriminatory policy, adding that having gay parents would be "baggage" for the adopted children.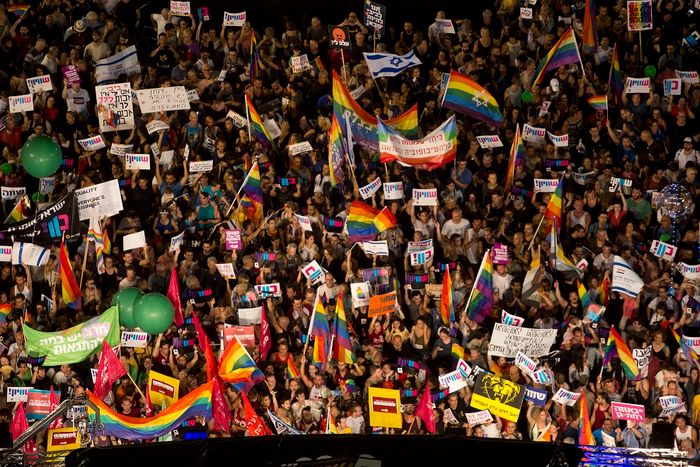 In another blow to the LGBTQ community, Israeli Prime Minister Benjamin Netanyahu earlier this year voted against extending surrogacy to same-sex couples -- precluding gay men from fathering children through a surrogate mother.
"There is hardly any country in the world where homosexuals can adopt. It's not for nothing that Israelis turn to surrogacy. It's because the path of adoption is virtually 100% plugged," Bahloul said of the matter.
Bahloul said that he was not hopeful that Netanyahu would make progress on the issue of same-sex adoption or surrogacy, and said that the Gay Fathers Association would, in anticipation of upcoming elections, "fight for the subject of gay rights to be on the agenda of the next government."
For years the government has recognized children adopted from abroad by gay couples, but options have dwindled as formerly popular surrogacy and adoption destinations like Thailand and Russia threw up obstacles or even imposed outright bans.
Israel has been considered a trailblazer when it comes to gay rights in the Middle East, but same-sex relationships remain a taboo among religious conservatives who prop up Netanyahu's right-wing coalition government.