Netanyahu opens Knesset session: defends Israeli democracy, slams Abbas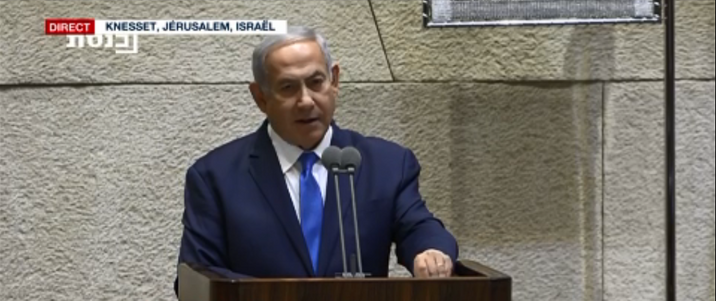 Benyamin Netanyahou lors de son discours à la Knesset le 15.10.2018
i24NEWS
Prime Minister Benjamin Netanyahu touted Israel's diplomatic and economic achievements over the past decade as he opened the Knesset winter session on Monday making special mention to applaud the US administration for its staunch support and pour equal condemnation on Palestinian President Mahmoud Abbas.
Trumpeting accomplishments on the domestic front, Netanyahu described the last ten years as one of "growth, security, stability and political flourishing" noting specifically the "transport revolution", growth in employment and the cap on housing prices.
Diplomatically he hailed the burgeoning ties with a host of different nations including Japan, China and India as well as with some Arab countries; which he said he believed would "gradually become more open." With Japan, he said trade ties had increased 40 times in just four years.
"I am in direct, frequent contact with Russian President Vladimir Putin," Netanyahu said, as part of an effort to confront the"complex, very difficult challenges in our region." The countries have been operating delicately balanced direct military coordination in Syria, in an effort to limit accidental clashes due to conflicting interests.
"This is very important for Israel's security," Netanyahu added.
In particular, Netanyahu praised US President Donald Trump for his support for Israel which he said had allowed relations between Israel and the US to reach "new heights" in the fields of security, intelligence, diplomatic coordination and at the United Nations.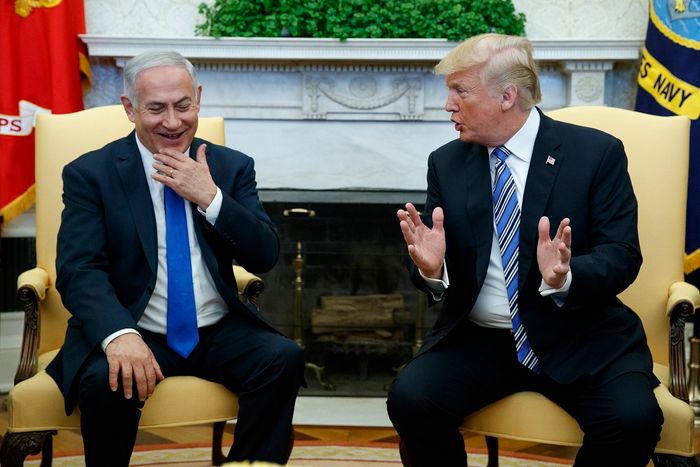 Although lending a word of thanks to former President Barack Obama for his generous military support, Netanyahu emphasized the welcome shift in Washington's policy towards the Jewish state which saw the long-awaited move of the American embassy from Tel Aviv to Jerusalem.
"We've never had such cooperation with the largest world power," Netanyahu.
Touching on a matter of mutual importance for the US and Israel, Netanyahu explained that his "most important goal is to counter Iran's aggression" and its efforts to harm Israel."
"We are working against Iran's regime militarily in Syria, even in these very days, and President Trump is working against it economically around the world," the prime minister continued. Israel has has repeatedly vowed to take action to prevent the establishment of an Iranian military presence in Syria. Meanwhile, the US was preparing to impose its second round of punitive sanctions on November 4 after pulling out of the nuclear deal in May.
Although Netanyahu claimed a willingness to "renew relations with the Palestinian Authority" he slammed President Mahmoud Abbas for his failure to condemn the "brutal and cruel" killing of two Israelis - 28-year-old Kim Levengrond Yehezkel and 35-year-old Ziv Hajbi - last Sunday in the West Bank.
"Not only have I not heard a condemnation, but the precise opposite is happening," he said referencing the continued PA payments for the families of terrorists.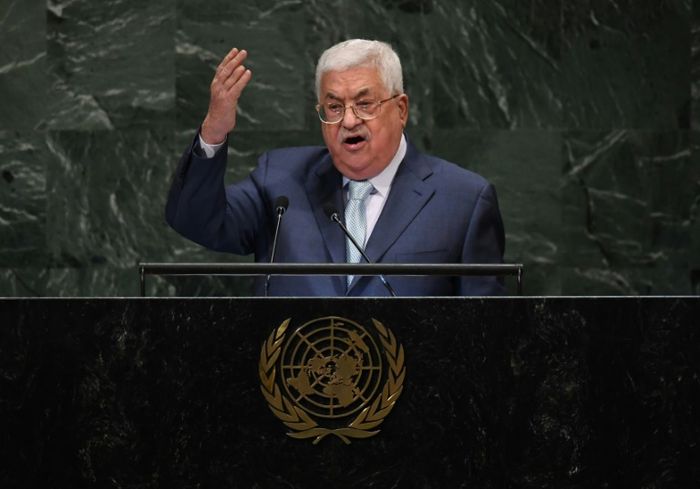 "The obstacle to peace is not by us — it's by them," Netanyahu said, adding that "peace is our utmost goal."
Defending the controversial Jewish nation state law - a bill passed earlier this month which declares the Jewish people's "unique" right to self-determination within its border - Netanyahu insisted that it did not infringe on minority rights.
"There isn't and will not be any discrimination against anyone," Netanyahu said addressing the Knesset.
Arab citizens, who make up some 17.5 percent of Israel's more than eight million population, have strongly criticized the law. Left-leaning lawmaker, Druze, Arab and Bedouin leaders have sent petitions claiming the bill violates international law, disregards collective rights and works to enshrine inequality. Abbas has called the bill "racist" and inevitably leading to an "apartheid state."
"It's your right to criticize, to propose changes or amendments; constructive criticism is crucial in democracy," Netanyahu said, promoting Israel as the only democracy in the Middle East.
Whilst the specter of early elections loomed, Netanyahu made no mention of the matter during his speech. Elections in Israel are scheduled for November 2019, but a number of issues in the past year have threatened to dissolve the coalition earlier.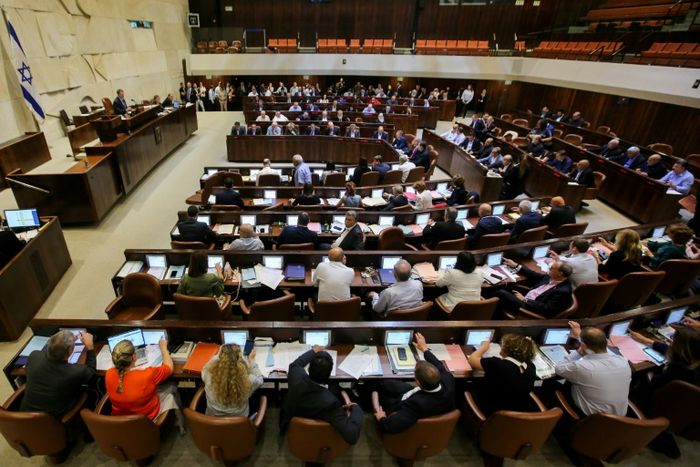 The Prime Minister did however, say that he hopes to advance the ultra-Orthodox enlist law with recognition of the importance of both Torah study and "the unity of the nation." This bill is widely divisive and has rocked the stability of the coalition. It has the propensity to bring down the government due to ongoing disagreements.
Amid Netanyahu's speech brimming with political rhetoric, shouts from opposition MK's echoed throughout the chamber. Head of Meretz Tamar Zandberg and Joint [Arab] List MK Ahmad Tibi were escorted from the chamber.
Netanyahu responded by calling the opposition for being "disconnected from the public."
In her address following the Prime Minister's speech, Leader of the Opposition Tzipi Livni said she hoped that this was the last government Netanyahu would rule. She then went on to slam him for using "incitement" for "cynical" political game that was "causing people to hate their brothers."
"It's not loyalty to the state that you want, it's loyalty to you," she ended.