Israel urges US governors to penalize Airbnb for pulling settlement listings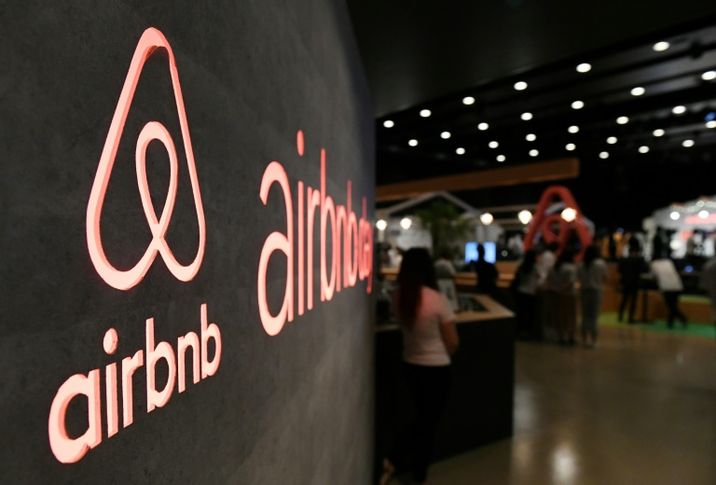 Sharing-economy star Airbnb has sent tremors through the hotel industry
Toshifumi KITAMURA (AFP/File)
Twenty-six US states have anti-BDS legislation
Israel's strategic affairs minister has penned letters to five US governors urging them to penalize Airbnb under anti-boycott laws over its decision to remove listings for rental properties located in Israeli settlements in the West Bank from its platform.
Letters sent by Strategic Affairs Minister Gilad Erdan to New York Governor Andrew Coumo, California Governor Kerry Brown, Illinois Governor Bruce Rauner, Missouri Governor Mike Parson, and Florida Governor Rick Scott and governor-elect Ron DeSantis call for the lawmakers to "speak out against the decision of Airbnb, and to take other relevant measures including economic measures against the company."
Erdan, who oversees efforts to combat the Boycott, Divestment and Sanctions (BDS) movement against Israel, wrote in the letter that in pulling settlement listings from its platform Airbnb had adopted BDS's "anti-Semitic practices and narratives."
"Airbnb's announced policy is particularly disturbing when one understands that it is a policy directed only toward Israel. Such a policy has not been applied by the company to any other country or region involved in a national dispute or conflict. This constitutes (one hopes unintentionally) the modern form of an anti-Semitic practice which applies a double standard to Israel in a way that is not expected or demanded of any other country," Erdan wrote.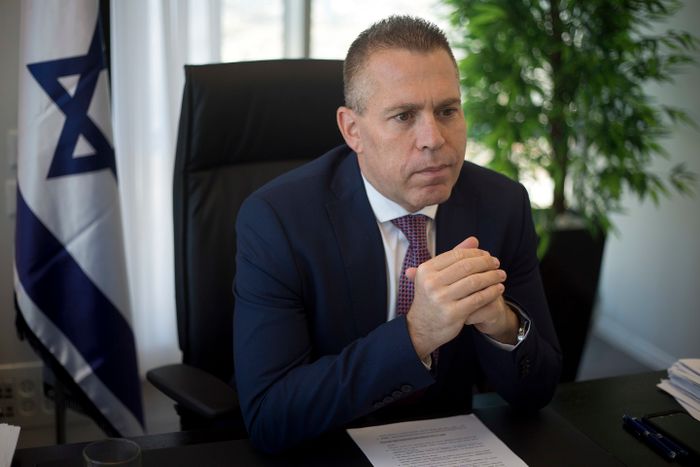 Erdan requested that the lawmakers speak out against Airbnb's decision "and take any other relevant steps, including in relation to commercial dealings" between the company and the state or state employees.
All recipients of the letter -- except for Gov. Mike Parson of Missouri -- govern in states with legislation prohibiting state agencies and employees from doing business with BDS-affiliated organizations.
A total of 26 US states have adopted such laws, but anti-BDS legislation failed to pass in Missouri earlier this year.
Airbnb's decision to un-list some 200 properties in politically disputed territory came ahead of the publication of a Human Rights Watch report criticizing home-share companies that list rentals in settlements as contributing to and benefiting from "serious rights abuses and entrenched discriminatory practices."
"We concluded that we should remove listings in Israeli settlements in the occupied West Bank that are at the core of the dispute between Israelis and Palestinians," the company said of the move.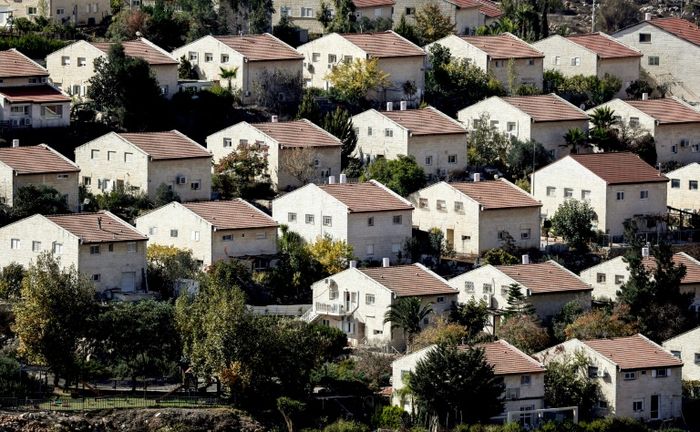 Much of the international community, including the US and the EU, oppose settlement building in the West Bank -- territory the Palestinians see as part of their future state.
Around 400,000 Israelis live in settlements that dot the West Bank and range in size from tiny hamlets to large towns.
Airbnb's decision was welcomed by Palestinians as a "positive step" but drew a harsh response from Israel which immediately threatened legal action against the company.
Critics pointed out that Airbnb maintains listings in other disputed territories including Turkish-occupied north Cyprus, the Moroccan-occupied Sahara, and Tibet.
Airbnb operates in over 190 countries, but their site states that as they are required to comply with international regulations, they do not operate in various countries and jurisdictions.
Due to US sanctions, the Airbnb platform is not available in Crimea, Iran, Sudan, Syria, or North Korea.
See also:
HRW urges Booking.com to follow Airbnb, pull Israeli settlement listings
Israel settler files class action against Airbnb for 'outrageous discrimination'
You need to be logged in in order to post comments. Sign up or log in
November 29, 2018 5:51 PM
You're treading on thin ice there. If your legal rationale were found to have validity, it would endanger the massive U.S. aid to Israel.