Israeli ministers announce new right-wing party ahead of snap election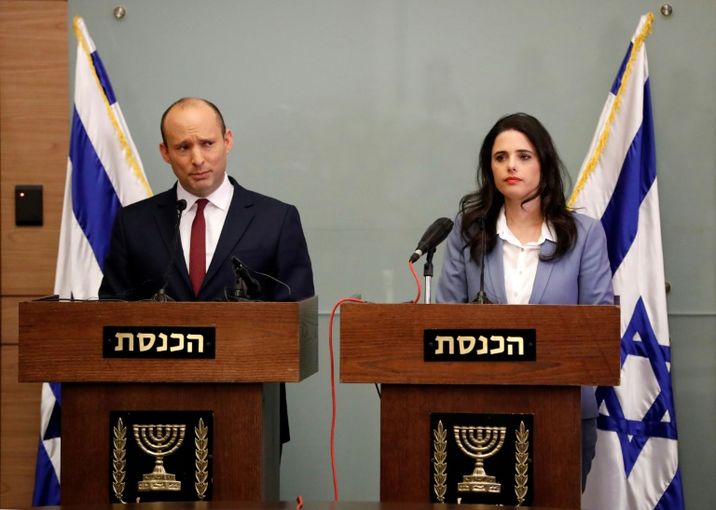 Israeli Education Minister Naftali Bennett and Justice Minister Ayelet Shaked, November 19, 2018
Thomas COEX (AFP)
Two right-wing Israeli government ministers, Naftali Bennett and Ayelet Shaked announced on Saturday a new party aimed at winning over secular voters ahead of snap elections in April.
The Education Minister and Justice Minister said they were quitting the far-right Jewish Home party to found Hayamin He-Hadash which aims to represent the "true right wing," carrying with it nationalistic and Zionist values, according to the ministers in a press conference.
Adding that the party would seek to establish equality between religious and non-religious voters "in a real partnership."
"The new right-wing party is on the right, for the Land of Israel, without compromises, against a Palestinian state," Bennett added.
"We'll regain Knesset seats that have slipped from the Likud to the left — to parties that claim to be right wing but are in fact left. The party will strengthen the right," Shaked added.
Nationalist Jewish Home -- of which Bennett was the head and Shaked deputy leader -- has been part of Prime Minister Benjamin Netanyahu's coalition with eight seats in parliament.
Jewish Home, founded in 2013, has been stagnating in opinion polls after failing to attract support from secular Israelis.
Bennett criticized Netanyahu for failing on security matters, while referring to his own experience as an elite soldier in the Israeli army.
Netanyahu and Bennett have been at loggerheads many times in the past over security issues, such as how to handle rockets being fired by Hamas in Gaza.
Following Avigdor Liberman's shock resignation as Defense Minister last month, Bennett demanded to take over the position, threatening to leave the coalition if Netanyahu refused to appoint him.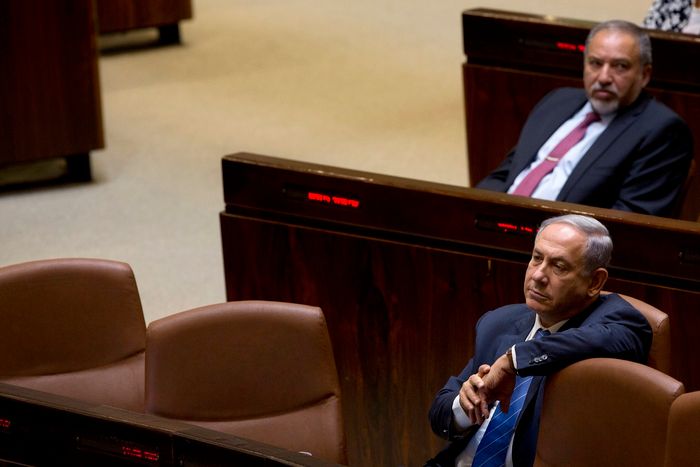 The demand by Bennett, who was backed by his Jewish Home party, was rebuffed by Netanyahu who announced shortly after that he himself would take over the defense ministry portfolio.
Bennett, in a surprise u-turn, climbed down from his threat, acknowledging the backlash it could face.
"I know I'll pay a political price -- not the end of the world, you win some, you lose some," Bennett said at the time.
The now former leader of the national-religious Jewish Home party cited that particular incident as one of many factors which caused him and Shaked to establish their new party.
"In the past year and particularly in recent months that age of our great influence ended. We were forced to fold and remain in the government despite what we believe. Four weeks later when the prime minister decided elections were good for him, he did it, abandoning his previous statements," Bennett said.
Netanyahu's Likud party responded to Shaked and Bennett's announcement on Saturday, saying the only way to ensure a right wing government is to vote for Likud.
Elections in Israel are scheduled for April 9.
AFP contributed to this report.