Israeli opposition leader hopes for alliance with political wildcard Gantz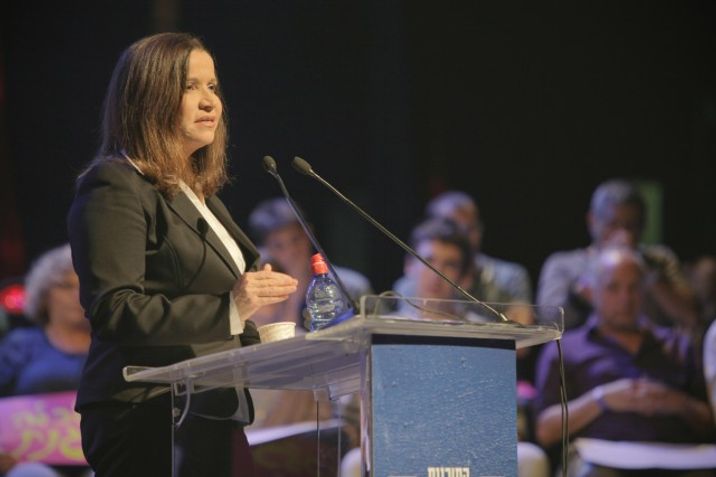 Shelly Yachimovich
Newly appointed Israeli opposition leader Shelly Yachimovich said on Saturday that her Labor party was interested in joining ranks with election wildcard, Benny Gantz and his new party, Hosen Yisrael (Israel Resilience Party).
"I'm making efforts to shore up our ranks. Not only am I not ruling it out. I would like there to be a joining with Benny Gantz's new party at some point," Yachimovich said at an event in Modiin on Saturday.
Yachimovich was appointed opposition leader by Labor party leader Avi Gabbay earlier this week when he announced his decision to break up the Zionist Union alliance with Tzipi Livni's party Hatnuah, effectively removing Livni as opposition leader too.
The opposition leader also used the opportunity to lash out at Netanyahy, saying his legal issues are "a national challenge that presents a danger not only to the rule of law but to Israeli democracy."
Yachimovich added that Netanyahu's recent comments about a possible indictment hearing by Attorney General Avichai Mandelblit "included fascist elements."
Meanwehile, Stav Shaffir, Yachimovich's colleague in the Labor party, also expressed hope in bringing Gantz new party in alliance with Labor, adding she had talked to him "in the past and his positions are that of the Labor party."
Meanwhile, Likud's newest member, former Minister of Housing and Construction Yoav Galant from the Kulanu party, said he knew why Gantz had been relatively quiet so far.
"I think he knows why he's being silent. I also know why he's being silent and thousands of officers who served under our command know why he's being silent. When you have nothing to say, you don't talk," Galant said at the event in Modiin.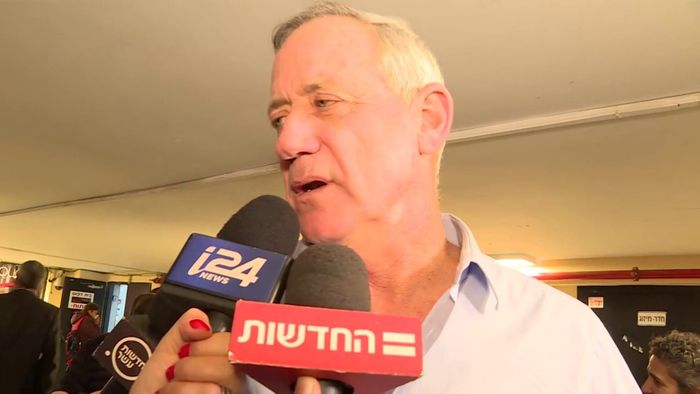 Shortly after Galant's comments, Gantz party issued a statement appearing to hit back at the new Likud member: "The people of Israel need a different discourse, a dignified and different leadership."
In a rare interview with Channel 12, Gantz said Jewish settlements in the West Bank like "the Etzion bloc, Ariel, Ofra, and Elkana will remain forever."
"But [the question is] how we arrange that they remain forever," he added.
The ex-IDF chief said he is most concerned about the "fragmentation and radicalization" of Israeli society.
"Not necessarily between right-left, which is not our big story here, but more one against the other," he said.
Gantz served as IDF Chief of Staff during Israel's 2014 war in the Gaza Strip. Days before a massive rocket barrage hit Israel's southern border communities, Gantz encouraged residents to return to their homes despite sporadic rocket fire.
"I wanted to strengthen the residents of the Gaza border communities," he said, when asked about the incident. Gantz told Channel 12 he still believes in what he said but feels he may have "slipped" in terms of the timing and place of his words.
Saying he has not "run away from responsibility" for his comments, Gantz said a period of relative calm ensued following the war, meaning his remarks at least partially came to fruition.
With less than 100 days until Israel's April 9 elections, Gantz has yet to provide details on his campaign platform or political stance.
Netanyahu has painted Gantz as dangerously left-wing, though Gantz has reportedly expressed trepidation about joining forces with anyone too far left saying that it would not be in line with his values.