Israel police clash with protesters as Jewish terror probe suspects meet lawyers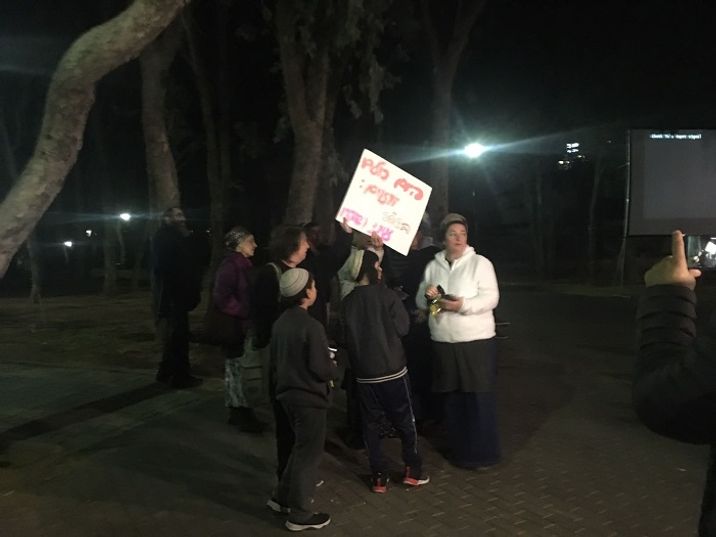 Far-right Israelis protest detention of Israel's detention of 3 Jewish boys
i24NEWS
Israeli police clashed Saturday evening with protesters demonstrating in support of three teenagers detained as part of a probe into Jewish terrorism, as lawyers for the suspects confirmed they met with their clients for the first time since their arrest a week ago.
A gag order on the probe has prevented the publication of details related to their arrest on December 30 by Israel's Shin Bet domestic intelligence agency and Israel Police's West Bank division.
The pro-settler advocacy group Honenu which is providing legal representation to at least one of the teens claimed last week that the teens were prevented from meeting with lawyers and accused authorities of torturing suspects during interrogations.
Hundreds of protesters, including the mother of one of the arrested teens, gathered in front of Prime Minister Benjamin Netanyahu's residence in Jerusalem under the banner "settlers also have basic rights".
One person was arrested after scuffles between protesters and police broke out.
"We have come here to tell the prime minister and the justice minister that we live in a democratic state," Samaria Regional Council chairman Yossi Dagan said. "I call upon the prime minister and cabinet ministers to intervene. We demand the right to an attorney and the prevention of torture like any other citizen."
He claimed that the protest drew participants from across the political spectrum who were opposed to detention of suspects without access to legal representation.
Israeli law allows for the detention of terror suspects without an attorney visit for up to 21 days, subject to a court appeal.
Saturday's protest came following the arrest of another two suspects in a Jewish terror probe earlier in the evening, the right-wing organization said.
At least one of the suspects detained Saturday attended the same religious yeshiva high school in the northern West Bank as the three previously arrested suspects.
Since 2015, Shin Bet's interrogation tactics have made headlines on numerous occasions after defendants in an arson murder that killed three members of a Palestinian family claimed they had been tortured.
The Shin Bet has warned of a growing threat of Jewish extremism, saying in recent years that they were currently investigating an 'anti-Zionist organization' with a vision of "overthrowing the government of Israel through violent means (including the murder of Palestinians), starting a rebellion in order to crown a king, undermining relations between Israel and other countries, kicking out non-Jews and harming minorities."