Esteemed diplomat and former Israeli Defense Minister Moshe Arens dies at 93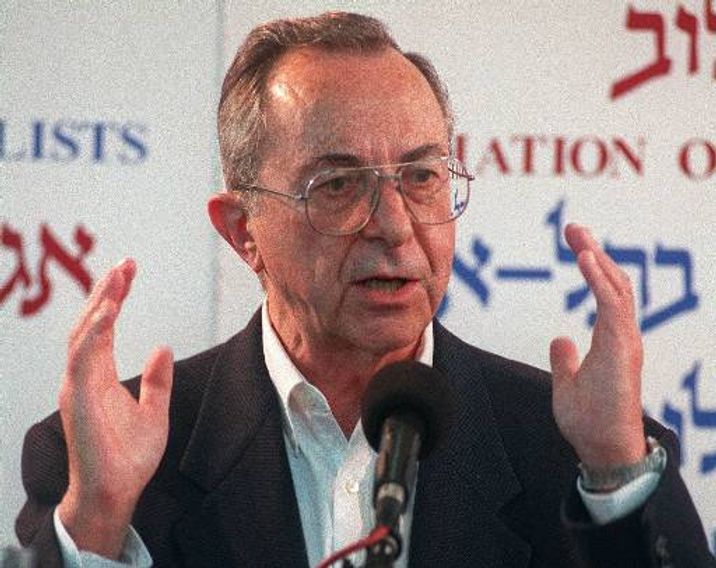 Moshe Arens
AP Photo/Nati Harnik
Considered to be a protégé of Arens, Netanyahu mourned the loss of an Israeli patriot on Monday
Former Israeli Defense and Foreign Minister Moshe Arens died Monday at the age of 93.
A veteran member of the right's Likud party, Arens was commemorated as a "gentlemen" of Israeli politics, who, like the founders of the Likud party, was inspired by the Jewish Revisionist Zeev Jabotinsky.
Prime Minister Benjamin Netanyahu, considered by some to be Arens' protégé in the political system, mourned the loss, remembering the minister as a true patriot and close friend.
Arens served as Israel's ambassador to the United States in 1982 during Ronald Reagan's presidency. After his appointment to the role, Arens brought a young Netanyahu to work for him in Washington.
"Misha, my teacher and mentor, was an outstanding student of Zeev Jabotinsky. In this framework he knew my father, who was present at his wedding to his dear wife Muriel. Since then there has been an abiding bond between our families. I watched Misha do amazing things to build up the standing of the State of Israel time and again – as ambassador in Washington, Foreign Minister, Chairman of the Knesset Foreign Affairs and Defense Committee, and Defense Minister," Netanyahu said in an official statement on Monday.
"Several weeks ago I visited Misha in his home He was lucid as always, sharp as a razor, marvelous in the splendor and nobility of his soul, an exemplar. There was no greater patriot. Moshe Arens' great contribution to our people and our state will be remembered forever. Rest in peace Misha; you were very dear to me," the prime minister's statement concluded.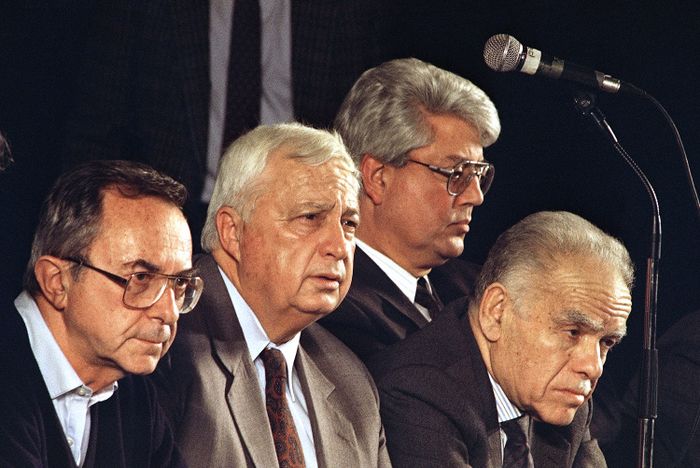 Dan Meridor from the Likud party also commented on the death of Arens on Monday in an interview with i24NEWS.
"I lost a very close friend. We met over 40 years ago in what was then the Herut party. Misha was a unique person. Although he was very clear about his positions, he was very soft spoken. He was respected all over the place and had what we call a gentleman behavior. In tough political issues he would always keep calm," Meridor told i24NEWS. 
"He was a very important defense minister and changed the army in many ways, shaping Israel's defense doctrine for years. And he was a very good foreign minister as well. He showed how you can combine the two aspects that shape Likud, namely nationalism and liberalism. Arens devoted his life to the Zionist project but not at the expense of equality for the Arab citizens of this country" Meridor added. 
Arens served as a perennial fixture of Israeli politics from his election to the parliament in 1974 until he lost his parliament seat for a final time in the 2003 elections.
After his election to the Knesset, he served as chairman of the Defense and Foreign Affairs Committees.
In 1982, Arens served as Israel's ambassador to the United States for a year before returning to Israel and assuming the role of defense minister. Then Prime Minister Menachem Begin initially asked Arens to be defense minister in 1980, an offer he declined because he did not want to oversee the evacuation of the Israeli settlement of Yamit in Sinai.
In 1979, Arens voted against the the peace treaty with Egypt, arguing that it would be unheard of to return a territory like Sinai to a hostile country that Israel had defeated four times in wars.
"The Egyptians attacked us four times, in the War of Independence (1948), in the (1956) Sinai campaign, the Six-Day War (1967) and the Yom Kippur War (1973). They were defeated four times. You will not find any other example in history of an aggressor getting back everything that it lost in war. It's neither logical nor reasonable," Arens said at the time.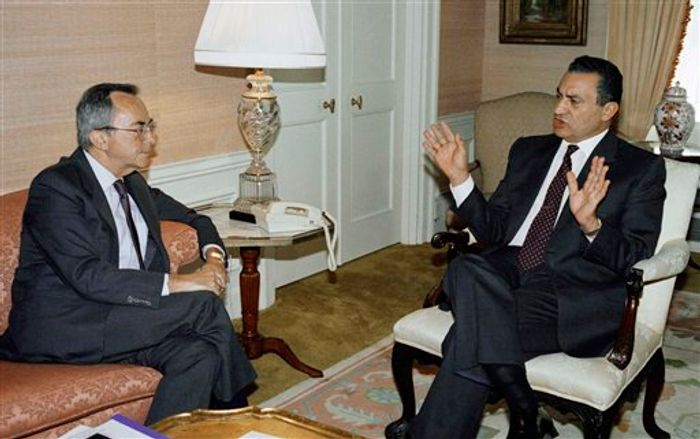 Arens, who studied mechanical engineering at Massachusetts Institute of Technology and aeronautical engineering at the California Institute of Technology, played a significant role in the the advancement of Israel's aircraft industry.
As Deputy Director-General at Israel Aircraft Industries, Arens contributed to and oversaw major projects, including the development of the Kfir combat aircraft.
Israeli President Reuven Rivlin also paid his respect to Arens on Monday, saying the Likud legend "worked day and night for the security of the State of Israel and its citizens."
"Misha worked his entire life in various key positions to consolidate and develop the State of Israel. As an Irgun member, as a scientist, as an engineer, statesman, ambassador and as an executive in the industries most important to Israel's defense," Rivlin said.