Police open investigation after Israeli teen stabbed in Jerusalem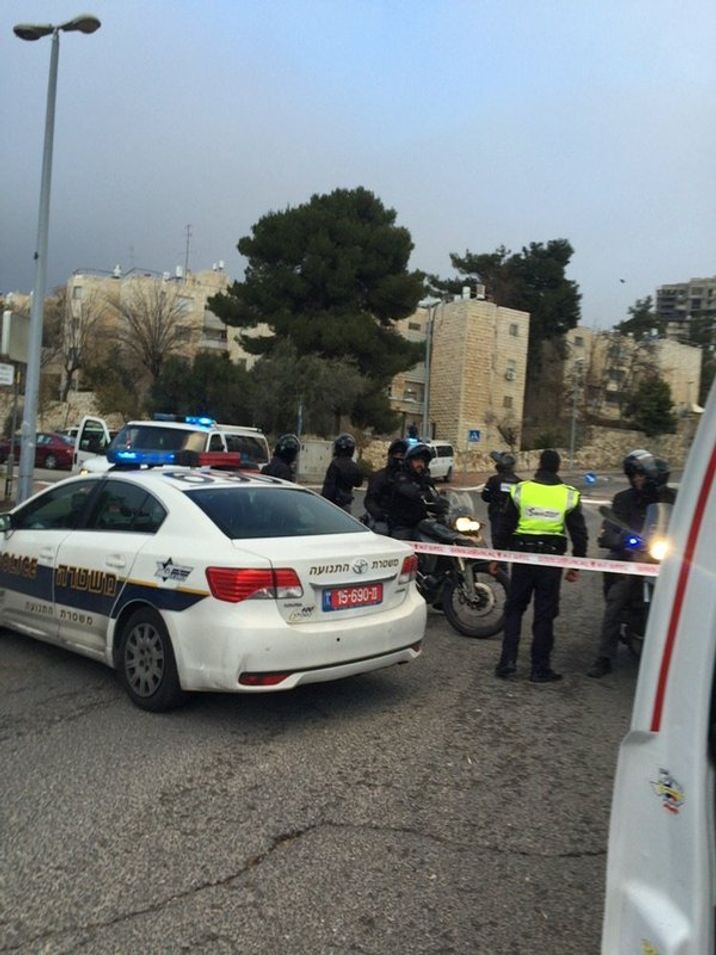 Israeli security forces respond to an attempted stabbing attack in Jerusalem's Harmon Hanatziv neighborhood January 3, 2016
Twitter/Israel Hatzolah
A 14-year-old girl was lightly injured after she was stabbed from behind while standing at a bus stop in Jerusalem's Armon Hanatziv neighborhood on Wednesday.
A police statement said the background of the stabbing was still unclear and units were searching for the suspect, said to be unknown to the victim.
"In Jerusalem's Armon Hanatziv neighborhood, a teenager was injured lightly after being stabbed by a suspect that used a sharp object and fled the scene," a police spokesperson confirmed.
The girl was injured in her neck and hand while waiting at a bus stop on her way to school. After the assailant fled the scene, the girl returned to her home and alerted her mother, who called emergency units.
The injured was taken to Shaare Zedek Medical Center in Jerusalem for treatment.
Later the same day, an Israeli woman was lightly injured in the West Bank after suspects in a Palestinian vehicle blocked her car and smashed the window with a hammer. 
Israeli police said in a statement they were searching for suspects who fled the scene. 
The incident is under investigation as a possible attempted robbery.