Arab lawmakers, citizens of Israel protest against Qalansuwa home demolitions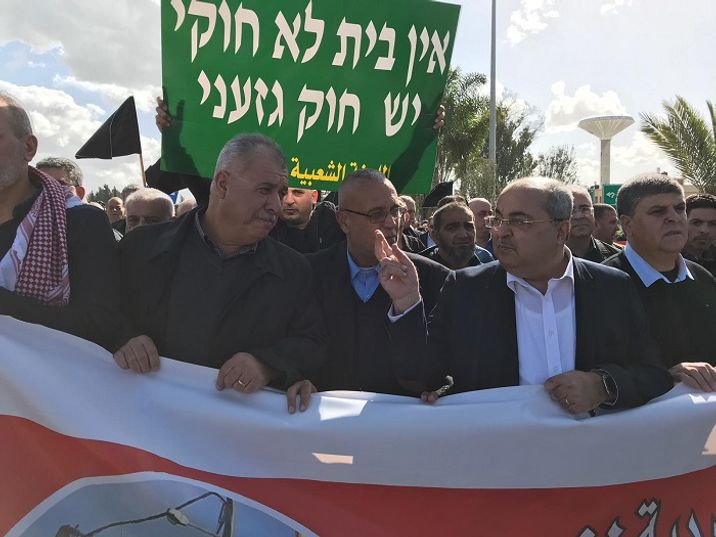 Arab-Israeli lawmakers join protesters in Qalansuwa where over a dozen houses are set for demolition
i24NEWS
A number of Arab-Israeli lawmakers on Friday joined several hundred Arab citizens of Israel in protesting the impending demolition of 17 homes in the centrally-located town of Qalansuwa.
Qalansuwa -- an Arab town within Israeli borders where over a dozen buildings built without legal permits have been demolished in recent years -- is a flashpoint for demonstrations against the government's home demolition policy.
In January, Israel's Planning and Construction Committee issued their decision that 17 homes in Qalansuwa were built illegally, but residents of the town - including the mayor - say that if the demolitions are carried out, they could have drastic consequences.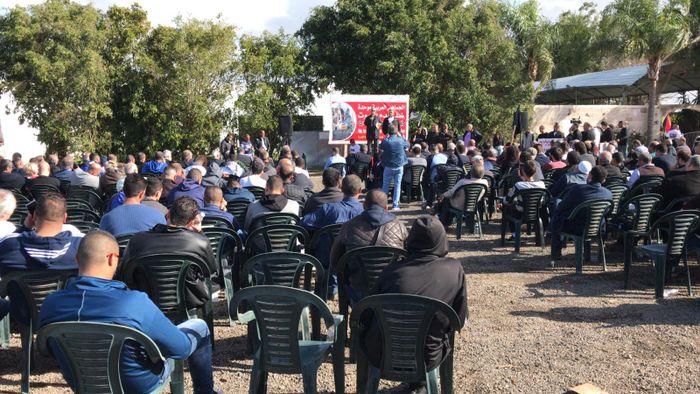 Critics of the policy have said the government uses demolition of homes in Arab towns as a means of appeasing right-wing Israelis outraged by the demolition of illegal Jewish outposts in the West Bank such as Amona.
"If the situation remains this way, there will be intifada here," Qalansuwa mayor Abdulbast Salameh told Israeli news outlet Ynet.
The protest was organized by High Follow-Up Committee for Arab Citizens of Israel, which supports resident's claims that buildings set for demolition were constructed on privately owned land upon which the government has no right to infringe.
"The government of Israel continues its hostile policy toward Arab citizens, this time through housing demolition according to unjust laws," Ayman Odeh, chairman of the Hadash party, said while speaking at the demonstration.
"Today we say from Qalansuwa: We are the owners of the land, and we will not stop fighting for our rights to land, housing, education, and daily life."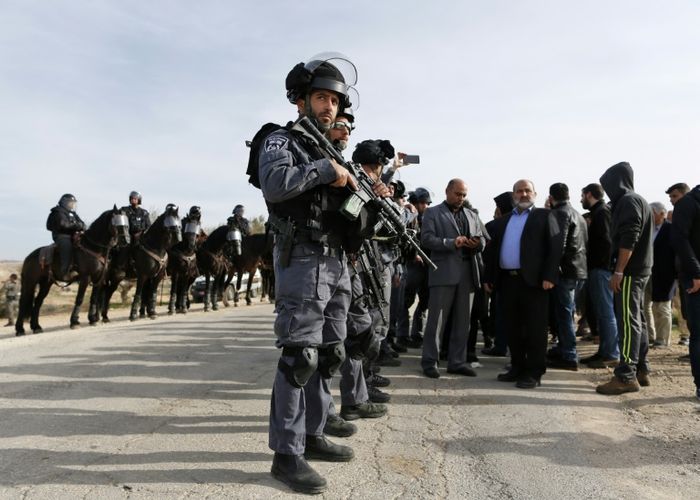 At present, thousands of homes in Israel are scheduled for demolition, with many accusing Prime Minister Benjamin Netanyahu's government of selectively carrying out demolitions in Israel's Arab communities in order to distract the public from the ongoing police probe into his alleged criminal dealings.
In 2017, eleven homes in Qalansuwa were demolished, with authorities claiming that they had been built illegally without permits on agricultural land not zoned for buildings.