'I am going to beat Netanyahu,' proclaims Gantz in first full media interview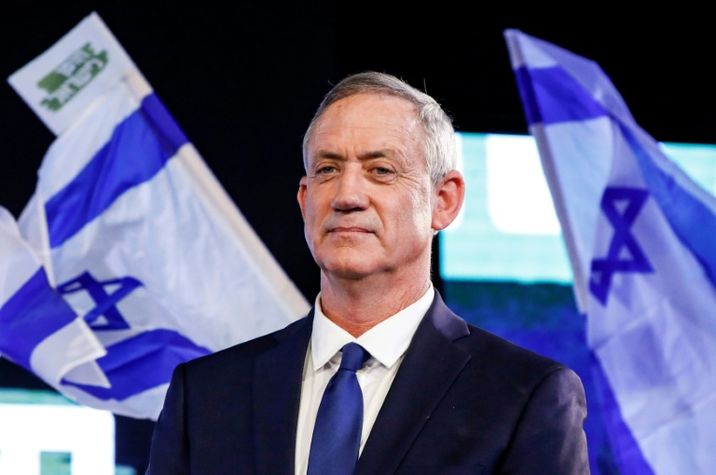 Former Israeli chief of staff Benny Gantz attends an electoral rally in Tel Aviv on January 29, 2019
Jack GUEZ (AFP)
Gantz said he would not preclude teaming up with either ultra-Orthodox or Arab parties if they are 'Zionist'
Following the full publication of his first media interview on Friday, Netanyahu's top challenger for the premiership continues to confound his opponents by toeing the line between characteristically leftist and right-wing politics.
"I am going to be prime minister" and "I am going to beat Benjamin Netanyahu," he pronounces matter-of-factly.
In his first interview since the launch of his Israel Resilience party's campaign for the April national election, Benny Gantz said that Israel should not rule over the Palestinians and expressed support for the 2005 disengagement from the Gaza Strip.
"We must find a way not to rule over other people," Gantz told his dual interviewers, one of Israel's legendary singers Shlomi Artzi and right-wing journalist and comedian Hanoch Daum.
In response to a question regarding his running mate, chairman of the newly established Telem party, Moshe Ya'alon, who on Sunday said that Israel has the "right to settle every part of the Land of Israel".
Pressed on which side of the political spectrum he occupies, the discreet yet commanding former Israel Defense Forces (IDF) chief of staff, dodges the issue by stressing that "the central question is always the security question," adding that he is "bringing people with different beliefs and opinions together."
The interview will only add fuel for detractors who tag him as lacking substance and failing to advance any real political agenda.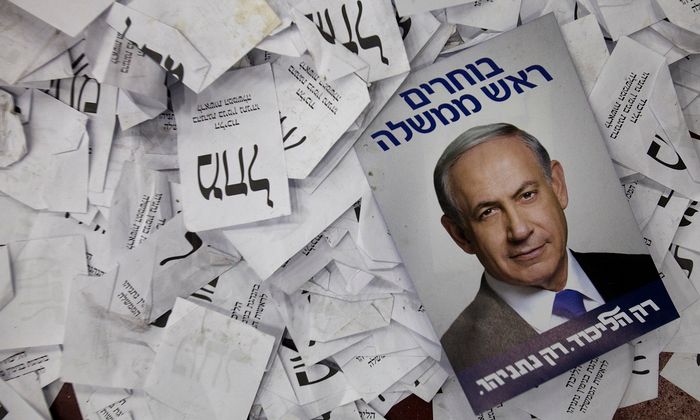 His interviewers asked whether his statement of "strengthening the settlement blocs" suggested that wildcat outposts should therefore be removed, but Gantz took the opportunity to preach that a good negotiator does not reveal too much ahead of time.
"All of us have experience in the world of negotiations," Gantz replied. "I don't think that ahead of time I need to speak in too much detail about what I think and what I don't think. I can tell you what I'm driven by. I'm driven by what's in Israel's interest.
While Netanyahu claimed this week that the Palestinian Authority (PA) endorsed the head of the new Resilience Party after Yedioth released snippets from the interview, it turns out Gantz was not shy to criticize the leadership and conveyed a readiness to act should it choose not "to wake up" from its diplomatic slumber.
"I won't go into questions that are not currently relevant," he added. "If the Palestinians will one day decide to wake up and join a diplomatic process that is being carried out with the support of countries in the region, with international support — welcome. But I'm not waiting," he said suggesting that he was prepared to take unilateral action.
But the prudent politician left his audience guessing though he did seem to provide fodder for his right-wing opponents who accuse him of supporting a disengagement plan.
"I said I'm not waiting," Gantz added. "I didn't say it would be unilateral and I don't mean that it will be unilateral. We will do something constructive. Up until now, my profession has been to destroy, now my role is to build. I will not wait, I will build," he proclaimed.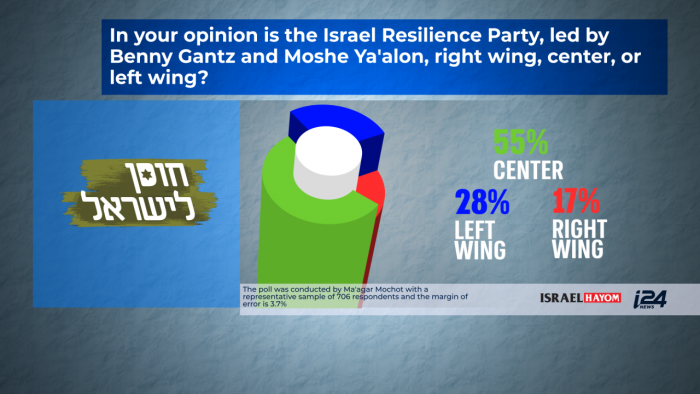 Education Minister Naftali Bennett and Justice Minister Ayelet Shaked's New Right party thanked the former IDF chief for "removing the mask," after the initial quotes were released Wednesday. "Benny Gantz is surpassing [Labor Chairman Avi] Gabbay from the left and wants to expel more Jews from their homes during a unilateral disengagement from Judea and Samaria," the tweet read.
"A Gantz government will not take any unilateral steps related to evacuation of communities," Gantz's resilience party rebuffed in its now-familiar equivocal fashion that could be interpreted as espousing continued Israel entrenchment in the West Bank or as stressing the need for consensus with the Palestinians in any future disengagement.
His strategy to straddle both sides of the political aisle appears to be working if that is in fact how he wishes to be perceived by the Israeli public -- a new poll by i24NEWS and Israel Hayom revealed Thursday that over half of Israelis consider the Gantz-led Israel Resilience party in alliance with Moshe Ya'alon to be a centrist political party,
Despite he deflecting specific suggestions of political alliances during the interview, Gantz said he would not preclude the possibility of teaming up with either ultra-Orthodox or Arab parties as long as they were "Zionist."
"We told you Benny Gantz would form a leftist government with the help of [Arab lawmakers]", a spokesman for Netanyahu's Likud faction charged on Wednesday.
He reiterated that he would refuse to join forces with Netanyahu should he be indicted.
The towering former military chief also discussed some personal matters, describing himself as a "traditional secularist" when it came to religion.