Israel could lead the way for therapeutic use of MDMA: report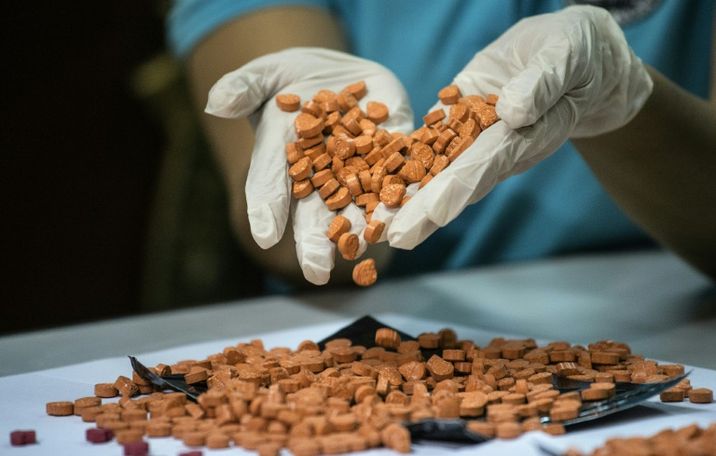 Further research must be done to determine whether MDMA therapy offers any real benefit to mainstream psychotherapy
NOEL CELIS (AFP/File)
The FDA found the use of MDMA to be a "'breakthrough' treatment in 2017, but approval could take several years
The party drug that goes by its chemical name MDMA (short for 3,4-Methyl​enedioxy​methamphetamine) previously branded as ecstasy, may have therapeutic value, according to emerging studies that will include a research trial by Israel's Health Ministry, Haaretz reported on Sunday.
MDMA will be administered to about 50 patients in the approved program who have been diagnosed with post-traumatic stress disorder in the course of psychiatric treatment.
Although the drug is classified as a "dangerous drug" in Israel, the health ministry approved a "compassionate use" trial that will see it administered to dozens of patients suffering from Post-Traumatic Stress Disorder (PTSD) due to a lack of effective treatment alternatives.
The drug works by saturating the brain with serotonin, the chemical associated with happiness known to fill recreational users with feelings of euphoria and energy.
The decision to administer the study comes after Israel's health ministry confidentially sent a representative to study the drug in the United States with the California-based Multidisciplinary Association for Psychedelic Studies (MAPS).
The US Food and Drug Administration (FDA) found the use of MDMA to be a "breakthrough" treatment in 2017, expediting the process of its approval that would come in 2021 if all goes to plan.
Through its upcoming clinical trial, Israel could find itself ahead of the pack, similar to its allowance of marijuana for medicinal use, which continues to find approval throughout the world.
"We are preparing the ground," Haaretz quoted Dr. Keren Sarfati, the representative of MAPS in Israel leading its research on the use of MDMA.
"If we see positive results in the third stage and the FDA in fact approves the treatment in another two years, we want to have treatment centers and caregivers ready so we can start immediately. It's so urgent because of the major suffering that post-trauma victims experience – suffering that can also lead to suicide – and at the moment, they have no remedy," Dr. Sarfati said.