Israeli right slams TV host who said IDF returns children as 'human animals'
After receiving a number of death threats, Kotler has been assigned a security detail
Israel's Channel 13 TV anchorwoman Oshat Kotler is under an onslaught of criticism from right-wing politicians and media personalities after she said Israeli soldiers sent to the West Bank come back "human animals" on a Saturday night broadcast.
Her remarks were in response to a report on a group of Israeli Defense Force soldiers who were charged in the revenge beating of a number of Palestinian detainees after two soldiers in their battalion were killed.
"They send children to the army, to the territories, and get them back human animals. That's the result of the occupation," Kotler said.
Over 2,000 complaints were filed by viewers in response to the well-known TV host's comments.
Kotler will also reportedly meet with Channel 13's CEO in order to further clarify her statements.
After receiving a number of death threats, Kotler has been assigned a security detail.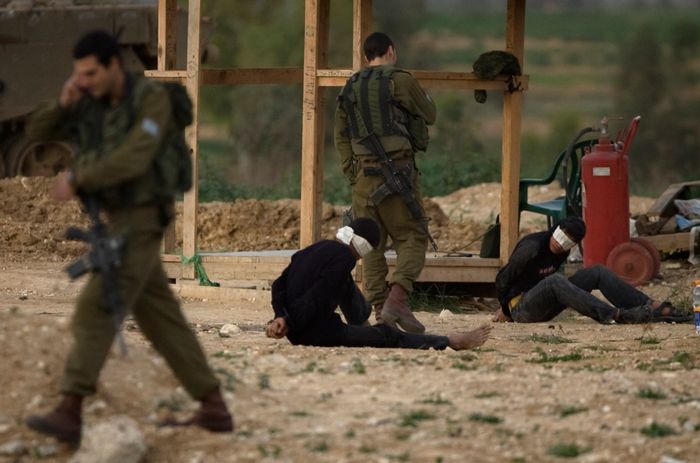 Later in the show, Kotler referenced her previous remarks: "I would like to stress: my children, and their friends, they're all combat soldiers in the territories. My criticism was directed only at those soldiers led by our control over the Palestinians to hurt innocent people."
"Those who really listened and didn't run to rail against me on the web understood that I'm in fact in favor of leniency toward the indicted soldiers, because we sent them into this impossible situation," she said.
"Yesterday I thought I did not hear correctly when I turned on the television. I heard an infuriating statement against IDF soldiers by a senior journalist, a news anchor. I would like to say that this statement is inappropriate and must be condemned - in a firm and comprehensive manner," Israeli Prime Minister Benjamin Netanyahu said in response to the broadcast at the opening of his weekly cabinet meeting on Sunday.
"I am proud of IDF soldiers. They are protecting us and we are carrying out the supreme humanitarian and moral mission of defending our people and protecting our country against those who want to slaughter us. The journalist's words deserve all condemnation," Netanyahu said.
Education Minister and co-chief of the Hayamin Hehadash (New Right) party, Naftali Bennett, wrote: "Oshrat, you're confused. IDF soldiers give their lives so you can sleep peacefully. Human animals are the terrorists who murder children in their beds, a young girl on a walk or a whole family driving on the road. IDF soldiers are our strength. Our children. Apologize."
Bennett's right-wing nationalist party later tweeted it planned to file an official prosecution request with Israel's attorney general, claiming "her affronting comments which slander IDF soldiers" are grounds for defamation charges.
After immense backlash, Channel 13 issued a statement: "Oshrat Kotler is a journalist with strong opinions and she expresses them from time to time, like other journalists on our staff who hold other opinions. Oshrat expressed her personal opinion only."
Former Brig. Gen. Ilan Paz, who used to head Israel's civil administration in the territories, came out in support of Kotler.
"As the commander of two brigades in the territories, I can determine as firmly as possible that the occupation is corrupting," Paz wrote in a Facebook post.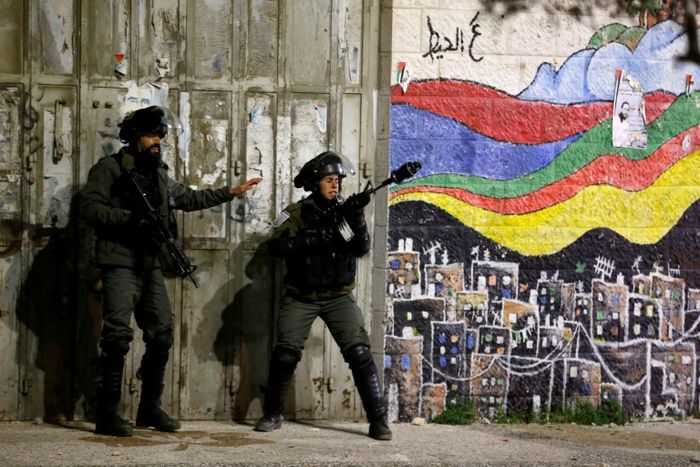 "It does not mean that every soldier passing through there becomes an insensitive criminal, but it is certainly possible to relate to Oshrat Kotler's statement in principle," he concluded.
Left-wing Meretz party chairwoman MK Tamar Zanderberg also defended Kotler, tweeting: "How miserable and predictable is the attack on Kotler's just statements. We don't want a reality of occupation and violence? It must be changed. Closing our eyes and then scolding the messenger, that's no solution."
Peace Now, a left-wing Israeli NGO aimed at combating Israeli settlement and military presence in the West Bank as the main obstacle to any future peace agreement between Israel and the Palestinians.