Pride and prejudice in the village of Arraba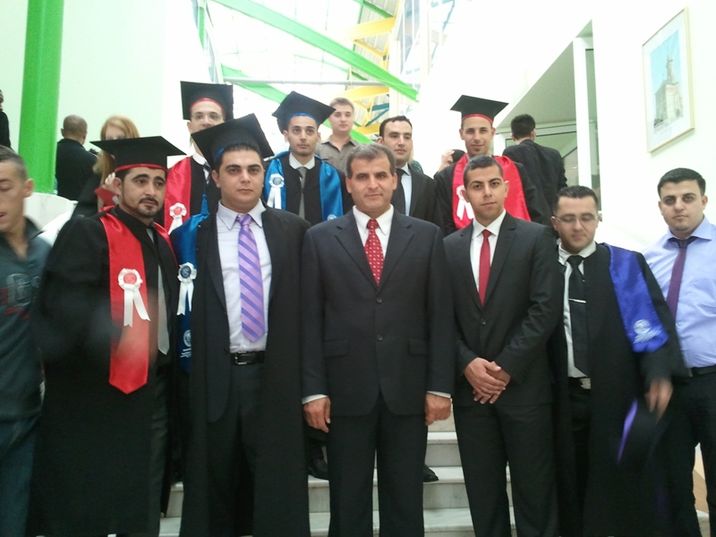 Medical school graduates from Israeli Arab village of Arraba
I24News
This Arab community in the Galilee boasts one of the highest number of doctors per capita in the world
Thirty freshly minted medical school graduates returned home last week from Eastern Europe and Jordan to the Lower Galilee village of Arraba. The reception held for them was nothing unusual. Last year 26 students from the village graduated from medical schools, making the community of 24,000 a world leader in terms of doctors per capita.
"Arab admiration for the medical profession is known: we want our sons to be doctors, our husbands to be doctors, and our used car to come from a doctor. But 30 doctors a year from a community with 24,000 inhabitants is an overwhelming love for a profession, and that deserves examination," Makbula Nassar, a journalist and presenter of current affairs programs on radio Shams, wrote last week on the Sikha Mekomit news site.
The village has more than 150 physicians working in this field, more than six doctors per thousand inhabitants, which brings it close to the world record holder Qatar - and far ahead of the Israeli and OECD average of around 3.3 per 1,000.
For Arraba, it begins in high school. The percentage of matriculation certificate holders in the village has reached 60.0%, well above the national average of 53% - which includes the Jewish communities.
But admission to study medicine is difficult - only one of four Israeli candidates gets a spot at the country's five medical schools with their 400 slots - and therefore hundreds each year choose to study abroad.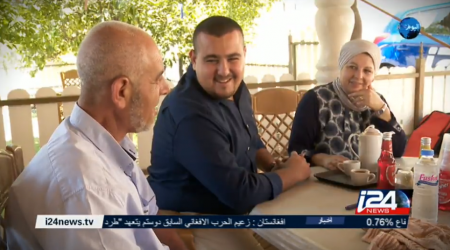 Imad Yassin, a medical student at the University of Constanta in Romania, says that "students from Arraba don't feel weird in this country. We have friends and family and people from our village who are studying at the university where I study. Whereever we go in Romania or even outside Romania we come across students from Arraba, so we do not feel alienated here."
Romania has become the country that receives the most students from Arraba. More than 15 young people from the village are preparing to leave for Constanta in the coming days after being accepted to university there, and will join the dozens already enrolled for medical and other studies.
Some 500 Israelis, Jews and Arabs, go abroad each year to study medicine - but only about half come back. Most Arab citizens actually do return despite the difficult licensing process they must undergo in order to work in their profession here.
Nassar Nassar who holds a Bachelor of Medicine from the Technion – the Israel Institute of Technology in Haifa - explains the difficulties faced by young Arabs seeking to study medicine in Israel. One of the main obstacles, he says, is the psychometric exam, which is translated into incomprehensible Arabic making it difficult for Arab examinees. The same applies to the acceptance tests for medical schools, he says.
According to the Central Bureau of Statistics, Arraba is included in the group of localities that rank second on a socio-economic scale from 1 to 10. This means it is one of the more impoverished villages in Israel. However, families insist on investing what little they have, and much of what they don't, in the education of their children.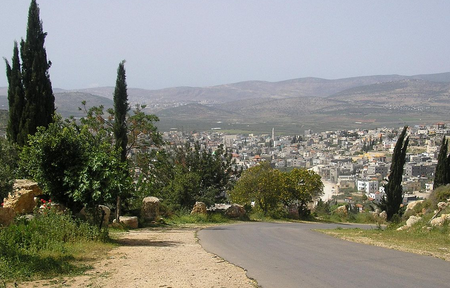 Bakar Yassin, whose son Imad studies medicine in Romania, says that tuition alone at Constanta is 5,000 euros a year, not including living expenses. Since there are no scholarships, parents are forced to pay for it all. Yassin finances his oldest son's preparation for Israel's state exam in medicine as well as the studies of his second son Imad in Romania.
And the burden doesn't end there. Doctors who pass the state exam and get a license to practice often have to work and live outside the village. The nearest hospital is a 50-minute drive from Arraba and like many Arab villages, there is almost no public transportation.
Omar Nasser, a former mayor of Arraba, confirms that he and a number of mayors from the region have for many years been demanding that a hospital be built to serve residents of the area, about 80,000 in number, and employ local professionals. So far, they have been turned down.
And yet, as the data indicates, the difficulties do not discourage the people of Arraba. On the contrary. One explanation is that Arabs have trouble getting hired in many areas - for example in high-tech industries, many of which are related to the defense establishment. Other areas, such as banking and finance, are almost closed to them by prejudice - whether by managers or clients. In medicine, however, discrimination is less powerful than the growing shortage of doctors.
Journalist and activist Nassar has another explanation. "There is nothing more majestic than medicine, a status symbol on one the one hand and on the other hand a profitable profession, providing two vital Arab needs: pride and survival."
Mohammad Khateeb is a news editor on the i24news web and resident of Arraba.
You need to be logged in in order to post comments. Sign up or log in
Those med school psychometric exams: if they really are incomprehensible when translated into Arabic, I would suspect that the original reflects a 'Western' mindset or world view. The corresponding Arabic/Middle East version doesn't fully overlap, hence the confusion. I suggest a deeper semantic analysis to come up with a better Arabic version. I don't even want to THINK about the possibility of non-overlapping values systems!
@Richard Rosenblatt: Dude, those students did not even think about writing the Israeli version of SAT. They're all alumni of some "9th" tier Eastern European or Jordanian Medical schools. I personally know a few of them that did not even achieve the full mandatory credits required in order to receive a full high school diploma, but still applied, got in, and graduated from these schools. When they came back to Israel, they failed the Israeli boards 4 or 5 times. Unfortunately, people in my community do not appreciate the hard working students that work their butts off trying to get into the program of their dreams (Which of course is not Medicine) at a top tier Israeli university, or an American/Canadian Ivey league school. IDK! what it is with Arabs and the title "doctor."