Ultra-Orthodox school refuses to host President Rivlin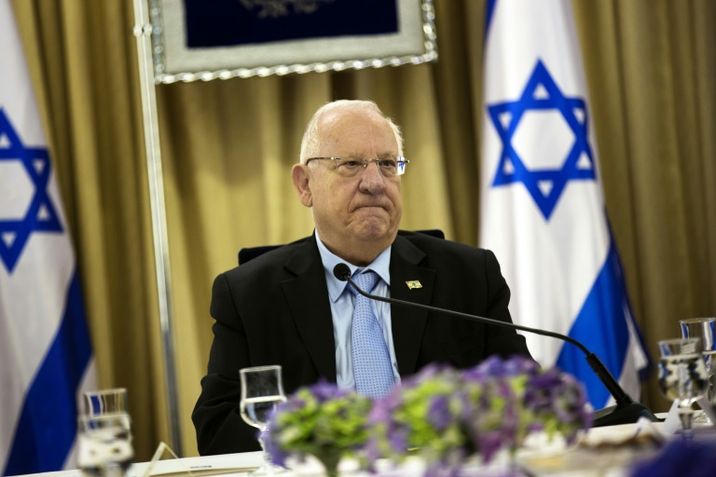 Israeli President Reuven Rivlin has been threatened after he condemned "Jewish terrorism"
Menahem Kahana (AFP/File)
Decision follows Rivlin condemnation of Jewish terror; far-right activist attacks defense minister's car
An ultra-Orthodox Jewish school has refused to let President Reuven Rivlin address the kids at the start of the school year due to his strong condemnation of the July 31 stabbing attack by an ultra-Orthodox Jew on participants of a gay pride parade in Jerusalem, which killed a 16-year-old girl. 
At a rally in Jerusalem two days after the stabbing and a day after the arson attack on a Palestinian home killed an 18-month-old baby, Rivlin said: "Flames have engulfed our country. Flames of violence, flames of hatred, flames of false, distorted and twisted beliefs. Flames which permit bloodshed in the name of the Torah..."
In a letter sent to the President's Residence via the municipality, the school's administration wrote that Rivlin's remarks could be seen as support for the LGBT community and thus offend the religious students and their parents, the daily Haaretz reported.
Rivlin was supposed to visit the Jerusalem school next week but was informed on Monday that he not welcome. According to a report on Israel Army Radio, the reason given for the school's decision was "pressure from rabbis" following Rivlin's strong words about Jewish terrorism.
Last year, at the start of his term as president, Rivlin launched the school year at an ultra-Orthodox school in the town of Beit Shemesh, a flashpoint of tensions between the deeply religious community and other residents.
He has wanted to turn this into a tradition, part of his agenda of bridging divides in Israeli society.
The chairman of the Knesset's education committee, himself an ultra-Orthodox Jew, was outraged at the school's decision, suggesting in an interview with Army Radio that the principal should be dismissed. "The minister of education should check whether such a principal can continue to educate our children," said Knesset member Yaakov Margi. "This is very serious, hurtful and insulting. We should be throwing our support behind the president."
Rivlin has been the target of incitement and vicious verbal slurs since he said and wrote that "some among" the Jews had chosen the path of terror. He has been photoshopped wearing a Nazi uniform and an Arab headdress, the same depictions that preceded the far-right campaign against Prime Minister Yitzhak Rabin prior to his 1995 assassination.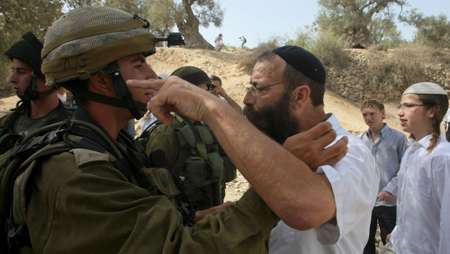 In another sign of radicalization, also reminiscent of the days prior to the Rabin assassination, a prominent far-right settlement activist verbally assaulted Defense Minister Moshe Ya'alon on Tuesday and punched his car.
The incident occurred at the Tomb of the Patriarchs, a site holy to both Jews and Muslims in the West Bank city of Hebron.
"Enemy of the settlements, a hero against Jews and weak against Arabs," Baruch Marzel shouted at Ya'alon who was on a visit to the site.
Marzel, who has often been involved in altercations with Palestinians and Israeli soldiers, was grabbed by Ya'alon's security detail after trying to jump on the car. A close associate of his, Itamar Ben-Gvir, attacked Rabin's car shortly before his assassination.
Read More: http://www.i24news.tv/en/opinion/81131-150806-mr-president-don-t-ignore-threats-it-takes-only-one-crazy-jew
You need to be logged in in order to post comments. Sign up or log in
Israel is a democracy and it is their choice to choose..fair enough.