Polygamist Israeli lawmaker on list of hacked infidelity site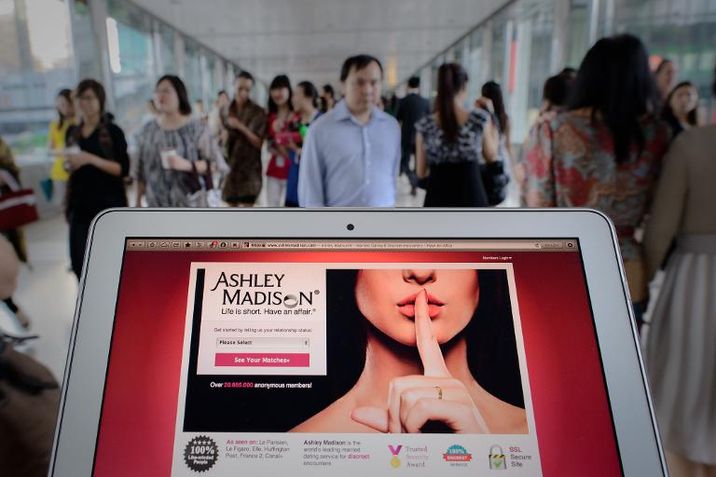 The Ashley Madison dating website displayed on a laptop in Hong Kong on August 20, 2013
Philippe Lopez (AFP/File)
Bedouin Knesset member Taleb Abu Arar: "I have two lovers at home, why would I need more?"
Bedouin MK Taleb Abu Arar's official Knesset email address has been discovered among the 36 million email addresses registered to affair website Ashley Madison released by hackers, Israeli media reported on Wednesday.
Abu Arar, who already has two wives, denied that he was a member of the infamous site, and according to The Jerusalem Post, plans to file a complaint with the police.
"Someone signed up with my e-mail address in order to sully my good name," Arar said, demanding the site reveal the source of the alleged registration.
"I have two lovers at home, why would I need more?" Arar said to an Israeli radio interviewer.
According to the Post, his email was first found by an Israeli blogger for the site Isreallycool.com
In an interview last month with the Knesset Channel, Arar, who has 10 kids with his two wives, said that Bedouin men marry more than one woman "when needed" and that "it is known that there are women who are harmed by polygamy, when the man neglects the first wife, but I'm not neglectful."
When he was asked by the interviewer, Nechama Duek, if his first wife was upset when he married his second, he responded with a question "would divorcing her not have been more hurtful?"
In response to the question by Duek if the second marriage was agreed to by his first wife, he responded "not necessarily."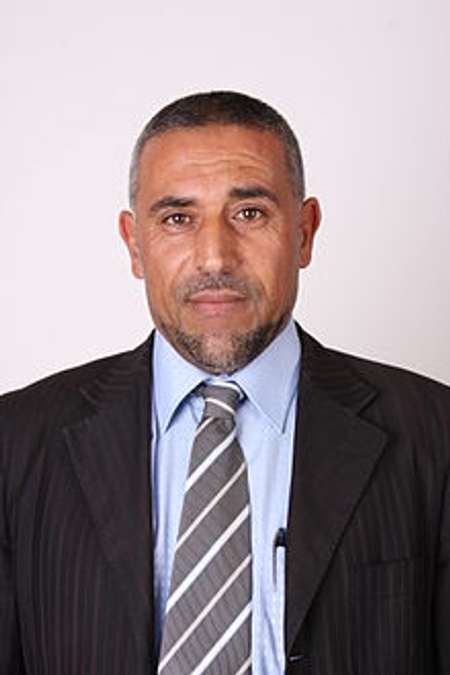 On Tuesday, hackers have released stolen information from some 32 million users of the website Ashley Madison, tech magazine Wired reported.
The data dump Tuesday on what Wired described as the "dark web" included millions of payment transactions, email addresses and phone numbers of people who were registered on the dating site.
The release comes about a month after the data was stolen by hackers identified as the "Impact Team" who allegedly tried to shut the site for cheaters down "immediately permanently."
The group threatened to release customers records, nude pictures and conversations if the site wasn't closed.
Ashley Madison's website is known for its slogan "Life is short. Have an affair." It helps connect people seeking to have an extramarital relationship and is owned by company Avid Life Media.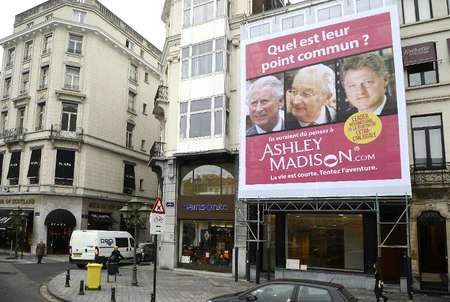 The hacker team appeared to follow through on its threat with a 9.7 gigabyte dump, Wired reported.
"We have explained the fraud, deceit, and stupidity of ALM (Avid Life Media) and their members. Now everyone gets to see their data," the group reportedly wrote in its data dump Tuesday.
"I'm looking for someone who isn't happy at home or just bored and looking for some excitement," said one user in the data, Wired reported, while noting some 15,000 users in the data included government or military email addresses.
Avid Life Media, based in Toronto, Canada, condemned the initial hack calling it a "criminal intrusion."
The company spoke out again Tuesday saying the release of data was an illegal action against the members of the website, Wired reported.
Ashley Madison was temporarily blocked in South Korea by the country's communications commission, but it returned with a surge of users this year.
(staff with AFP)
You need to be logged in in order to post comments. Sign up or log in
Today's reports are definitely tickling my funny bone!