Israel's chief rabbis warn against 'dangerous' Christian event in Jerusalem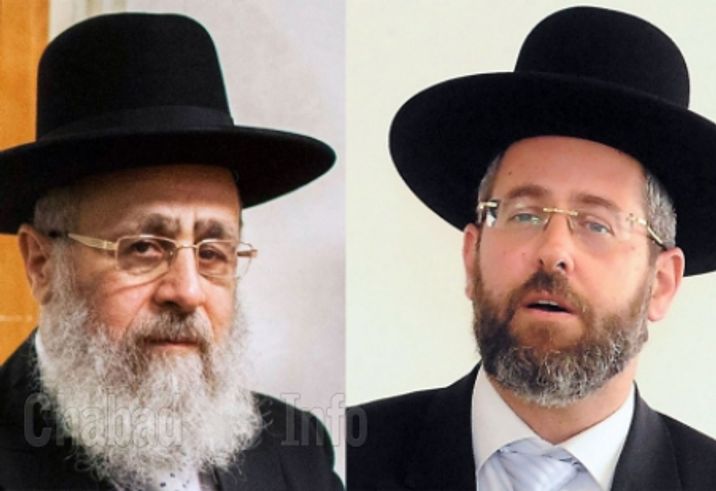 Israel's Chief Rabbis Yitzhak Yosef (L) and David Lau
Conference by pro-Israel Christian organization accused of seeking to convert Jews to Christianity
Israel's top rabbinical authority has claimed that an event organized by the International Christian Embassy in Jerusalem seeks to convert Jews to Christianity.
The chief Chief Rabbinate warned of the "spiritual danger" of the upcoming conference being organized by the pro-Israel Christian group.
"We have learned that missionary elements [working on behalf] of the Christian embassy in Jerusalem are organizing a large conference during the Sukkot holiday," a statement signed by Israel's Ashkenazi Chief Rabbi David Lau and Sephardic Chief Rabbi Yitzhak Yosef read. "Some of this organization's goals are to convert Jews [to Christianity]." 
"Part of this organization's goals is to change the religion of Jews from the religion of Israel and to bring them under the wings of Christianity," the chief rabbis said.
"These same elements see it as their mission to convert the entire world to Christianity, especially the Jewish people," the rabbis continued. 
The ICEJ belongs to the evangelical denomination of Christianity and is considered to be very pro-Israel.
While Lau and Yosef warned members of the Israeli public not to attend the event, they acknowledged that the organization is pro-Israel.
"Even though it is possible that the organizers of this conference are friends of the State of Israel, practically the event expresses a spiritual danger that undermines [the state's] Jewish character," the rabbis wrote. 
The ICEJ's annual week-long conference — titled The Feast of Tabernacles, which coincides with the Jewish festival of Sukkot — draws thousands of evangelical Christians every year. 
In 2014, some 5,000 Christian pilgrims from 80 different countries filled the seats of the Pais Arena.
You need to be logged in in order to post comments. Sign up or log in
September 17, 2015 8:27 PM
Sorry, but with this article I'm giving up. No further reading of i24.
September 17, 2015 9:18 PM
I just hope spain and italy aren't involved, given their history in such matters. ;-)
September 29, 2015 9:12 AM
These are the very same words I heard from Iranian mullahs... when ever they saw someone with a Bible. Extremists are on both sides, only difference is that they are a minority with Jews but a growing majority within the Muslim world.
He is warning those within his same and compatible religious level and genre of Judaism. It doesn't apply as a blanket statement to everyone else. Jehova's Witness, Hari Krishna, JewsForJesus have been peddling their wares in Israel for ages without issue. Israel is a democratic society. Look at the massive monument to the Bahai faith in Haifa. You don't hear the Chief Rabbi sermoning the "Spiritual Danger" of it's existence. No need to cry wolf and take it out of context.