Ben-Gurion's love letters to mistress to be put up for auction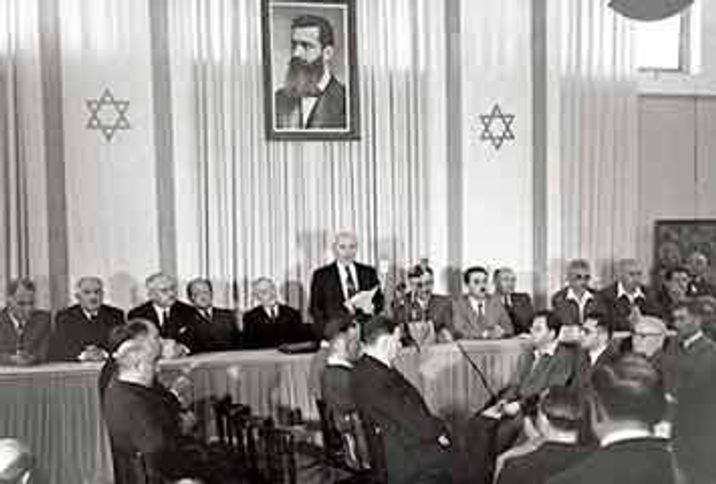 David Ben-Gurion reads Israel's Declaration of Independence on May 14, 1948
Collection of letters, telegrams by Israel's first prime minister to get starting bid of $20,000
A collection of love letters and telegrams written by Israel's first prime minister, David Ben-Gurion, to his mistress are set to be sold at auction later this year with a starting bid of $20,000.
Jerusalem-based Kedem Auction House will hold an auction in December where thirty-eight letters and nine telegrams written by Ben-Gurion to his lover in the 1930s will be sold.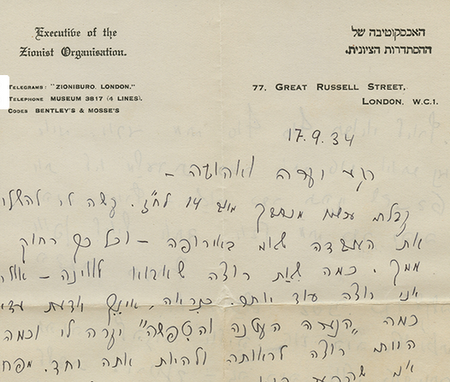 "An interesting collection of letters sent by David Ben-Gurion to Rega Klapholz, a student of medicine in Vienna, with whom Ben-Gurion had an affair in the first half of the 1930s," the auction house wrote on it's website. "The collection comprises nine telegrams and 38 letters handwritten by Ben-Gurion (five letters in Yiddish, the others in Hebrew). In his letters Ben-Gurion tells Klapholz how much he misses her, asks how she was, tells her about his planned trips, tries to set dates with her, and plans her immigration to Eretz Israel. Ben-Gurion wrote the first letters in Yiddish but soon switched to Hebrew and urged Klapholz to learn the language and write to him in Hebrew."
In a letter dated February 1933 Ben-Gurion writes: "Dear beloved Rega, for the past three days my heart is with Vienna, with concern, sadness and love… and Vienna this time means: Vienna and also you… the Viennese workers revealed the shame of the German defeat – and what will happen?... my heart was with you all these days – even when I did not write – what did you feel – are you well and healthy? ... can you continue with your studies until you graduate? ... or maybe you should hurry up and come here?".
In later years, historians have noted that Ben-Gurion had two additional mistresses in New York and London.