Rare amethyst seal engraved with 'Balm of Gilead' found in Jerusalem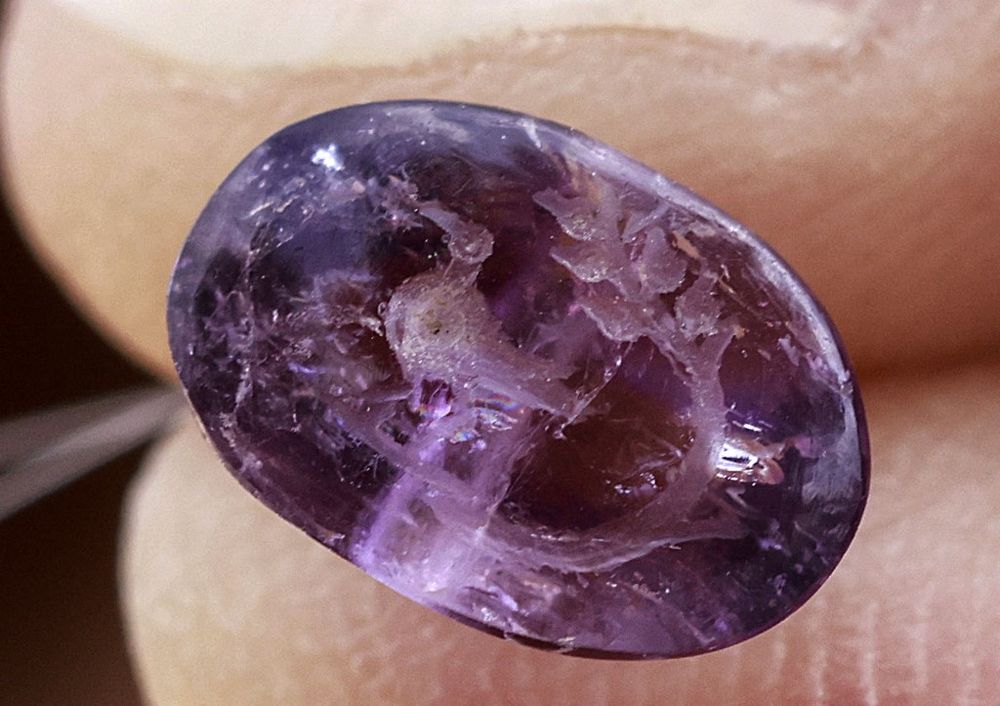 The 2,000-year-old lilac stone bears first known depiction of plant used for incense in Second Temple
Volunteers sifting through the soil during an archaeological excavation at Jerusalem's Emek Tzurim National Park discovered a rare 2,000-year-old amethyst seal engraved with what is believed to be the earliest depiction of a plant used for incense in the Second Temple.
The City of David, the Israel Antiquities Authority and the Israel Nature and Parks Authority jointly announced the find on Thursday.
The plant went by different names, including biblical persimmon, bosem or balsam, or Balm of Gilead.
"This is an important find because it may be the first time a seal has been discovered in the entire world with an engraving of the precious and famous plant, which until now we could only read about in historical descriptions," said archaeologist Eli Shukron, who conducted the excavation on behalf of the Israel Antiquities Authority and the City of David.
According to the Israel Antiquities Authority, the plant is unrelated to the modern fruit and was used during the Second Temple period as an ingredient to produce the temple incense, perfume and other balms and medicines.
Queen of Egypt Cleopatra used the Balm of Gilead for perfume, scholars say.
Some experts also believe that the Queen of Sheba gave the plant to King Solomon, as recorded in the Book of Kings in the Hebrew Bible (I Kings 10:10).
This article received 2 comments