Church of the Holy Sepulchre's altar rediscovered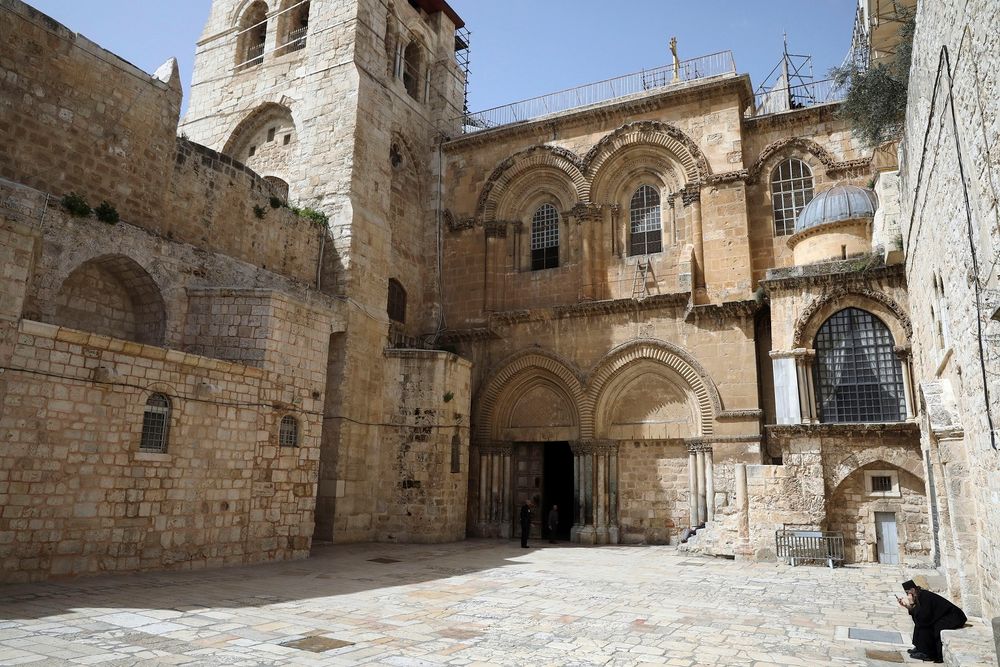 Archaeologists find a centuries-old relic at Christian holy site in Jerusalem
In Jerusalem's Church of the Holy Sepulchre, archaeologists have discovered a centuries-old relic.
It is believed to be an altar used by priests during the Middle Ages.
The stone slab was forgotten, lying upside down in a dark corner of the Christian holy site. However, recent renovations uncovered etched ornaments on the other side of the stone, leading researchers to believe it was once a medieval altar.
"All the eyes of the believers, of the pilgrims, were to this object, right above and around. All the high priests and monks of the church read from this object, from the table of this altar," said Amit Re'em, Jerusalem regional archaeologist at the Israel Antiquities Authority.
Archaeologists presume the relic could date back to the 12th century, when the church was consecrated by the crusaders.
The decoration method is similar to those found inside churches in Rome which are from the same period.
The altar is thought to have been used for masses by Catholic and Greek Orthodox priests until it was damaged by the fire in 1808.
Nowadays, Jerusalem's Christian clergy warmly welcomes efforts to restore religious history.
"Works from people of art and of archaeology contribute to us, contribute to the belief of the church, to the conviction of the church that this is the place of the resurrection, of the Holy Sepulchre," Archbishop Aristarchos of Constantina, chief secretary of the Greek Orthodox Patriarchate of Jerusalem, told i24NEWS.
Israel's Exploration Society says that there may still be relics yet to be discovered and which the world could see by the end of the year.
This article received 0 comments