Archeologists discover ancient moat, hand imprint in Jerusalem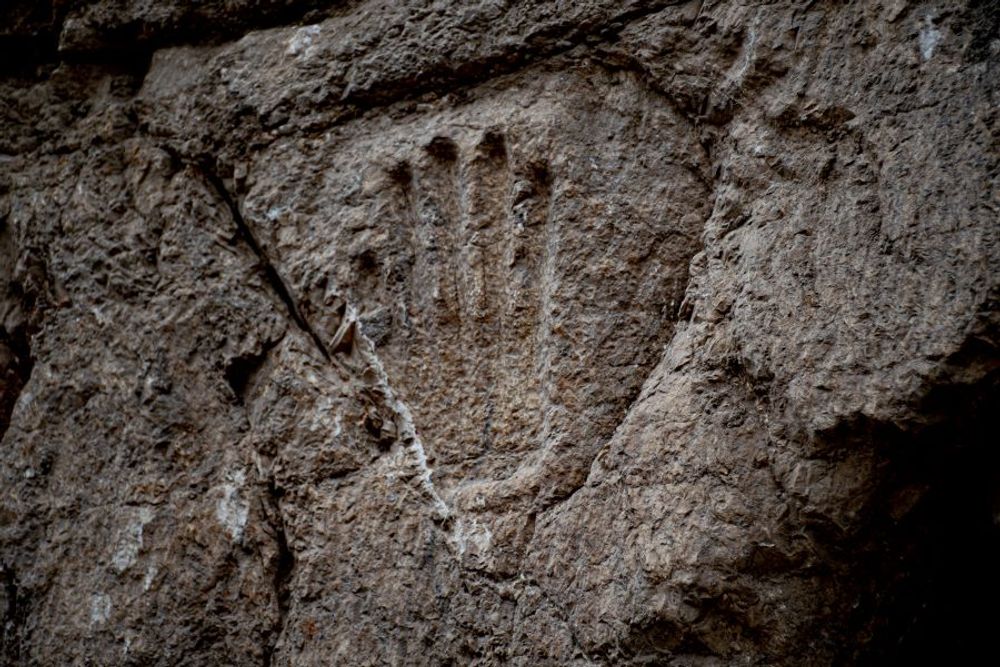 The moat's function was to prevent the enemy besieging Jerusalem from approaching the walls and breaking into the city
The Israel Antiquities Authority (IAA) discovered a deep 1,000-year-old rock-hewn moat and a mysterious hand imprint during excavations near the walls of Jerusalem's Old City. Archaeologists believe their findings are elements of ancient Jerusalem's fortifications.
"In the course of the excavations, part of a deep defensive moat that surrounded the city walls, probably dating from the tenth century CE and possibly earlier, were exposed. An unexplained carved hand imprint was discovered at one spot carved in the moat wall," the IAA's statement said.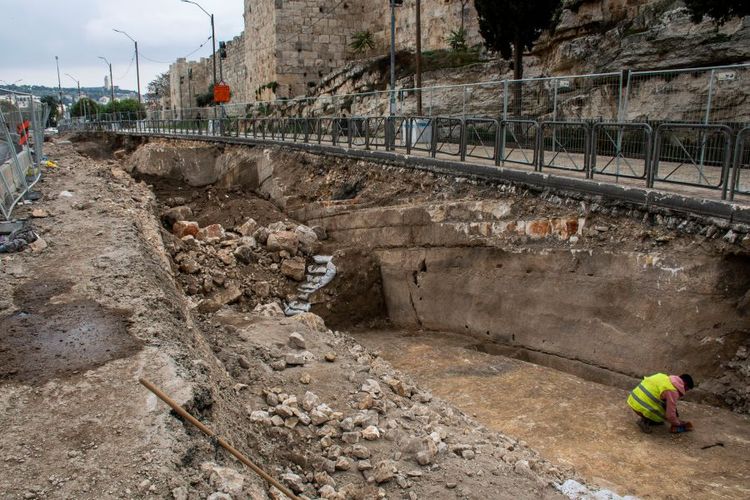 The moat is located just underneath the main Sultan Suleiman Street that runs adjacent to the city walls. It was uncovered by Zubair Adawi, IAA's excavation director.
"People are not aware that this busy street is built directly over a huge moat, an enormous rock-hewn channel, at least 10 m wide, and between 2–7 m deep. The moat, surrounding the entire Old City, dates back about 1,000 years to the 10th century CE or earlier, and its function was to prevent the enemy besieging Jerusalem from approaching the walls and breaking into the city," he explained.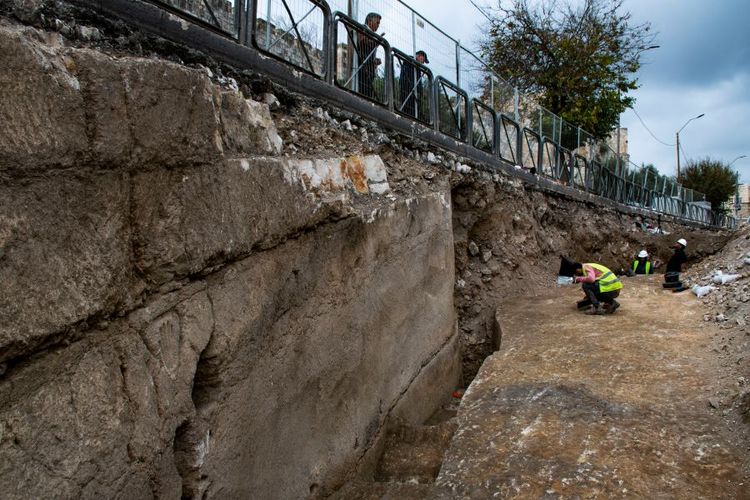 Moats are known to archeologists from European fortifications and castles. They are usually filled with water but the Jerusalem one was dry. According to its width and depth, the moat was used as an "obstacle slowing down the attacking army."
"Many dreamed about and fought for Jerusalem, and the city fortifications are a silent testimony. The archaeological finds enable us to visualize the dramatic events and the upheavals that the city underwent. One can really imagine the tumult and almost smell the battle smoke. We are daily unraveling the intensive military history of the city, and we will make great efforts to exhibit the finds to the general public," said Eli Escuzido, director of IAA.
This article received 0 comments