Ancient mosaic re-uncovered after 40 years along Israel National Trail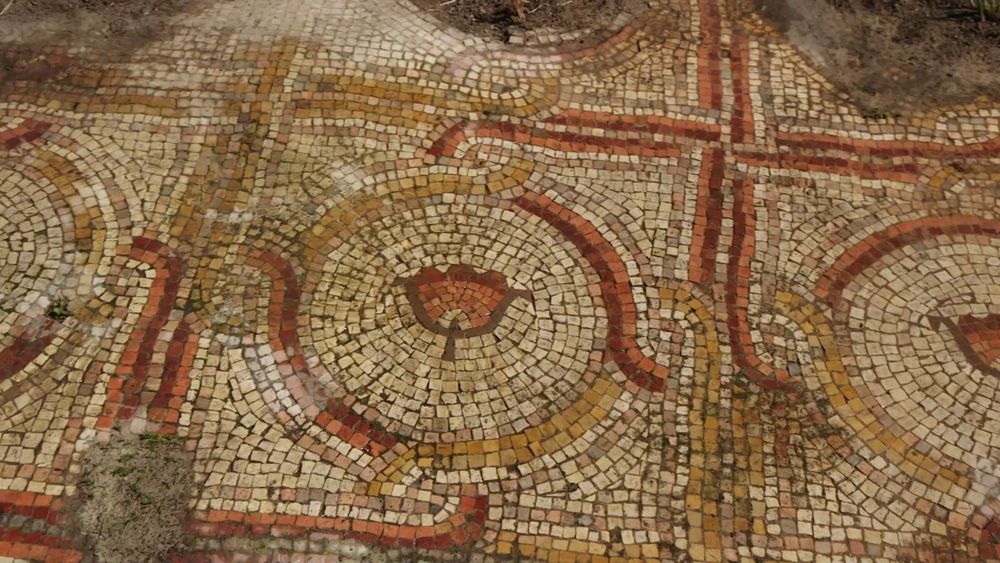 The site was settled from the Iron Age or earlier, archeologists say
A mosaic floor of an ancient church was re-uncovered after 40 years and prepared for visitors along the Israel National Trail, the Israel Antiquities Authority said on Sunday.
The colorful mosaic adorned with flower designs was first discovered in the 1980s in the Shoham Industrial Zone but was not accessible to the public. Now the Israel Antiquities Authority, together with the Shoham Local Council and volunteers, are restoring part of the archaeological site of Horvat El-Bira.
"It's quite feasible that the mosaic artisan sat here and was inspired by the anemones flowering all around him," said Yair Amitzur, Director of the Israel Antiquities Authority Central Region Education Department.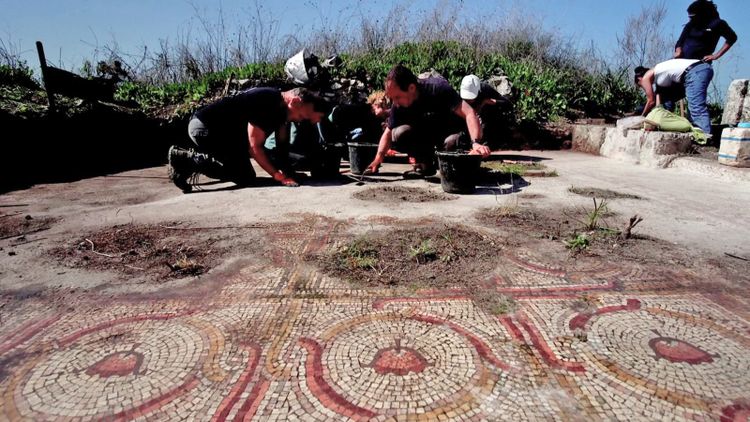 A Roman-period rural villa was originally located at the site. Later, in the Byzantine period, a church was built, located alongside the ancient road that is now crossed by Highway No. 6.
"When we first came to the site, the mosaic was covered over with earth and weeds. Over the last month we have been uncovering and cleaning up the site together with the local community," said Amitzur.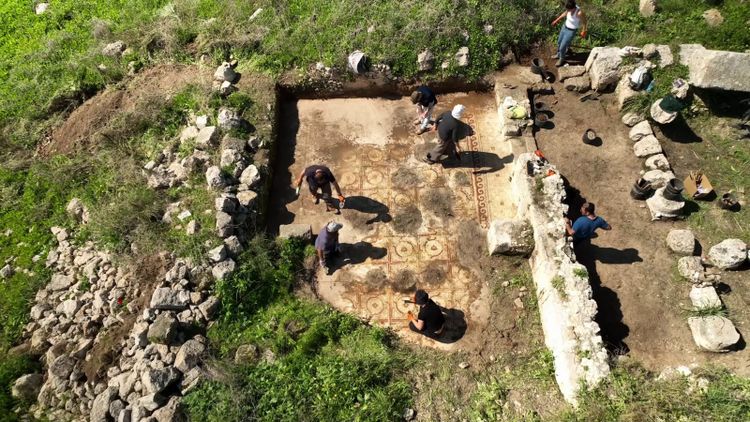 "We are working here amongst a carpet of flowering anemones. One can just imagine that the artist of the flower-adorned mosaic was inspired by the surroundings," he added.
According to Anan Azab, Israel Antiquities Authority Director of the Central District, the site was settled from the Iron Age or earlier, "possibly as early as the Chalcolithic period, and down to the Islamic period."
This means the site could be as old as 1,500 years.
This article received 0 comments