Impressive 1,800-year old gold jewelry goes on display for first time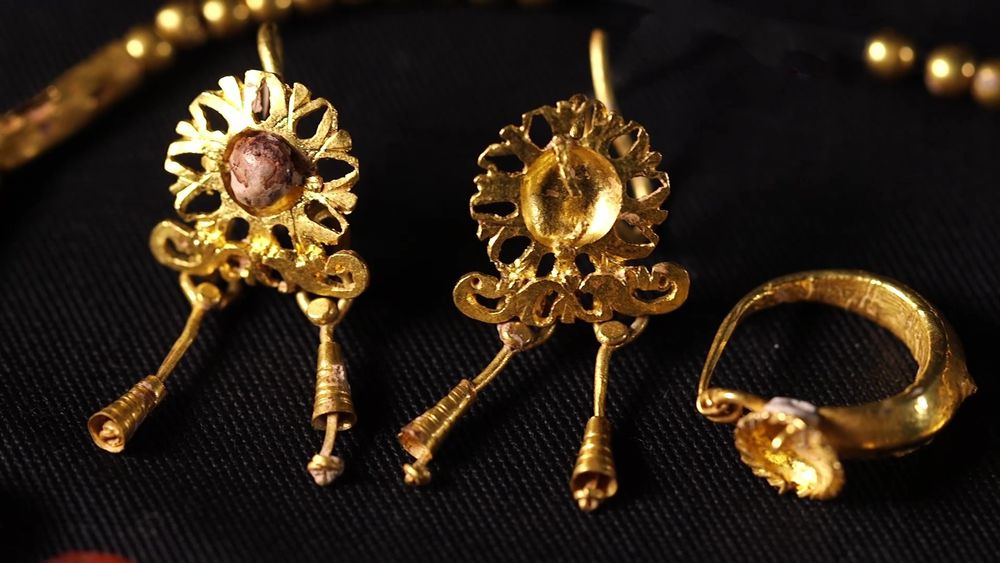 The gold jewelry was worn by young girls as amulets against the 'evil eye'
Pieces of gold jewelry from the Roman period discovered in a burial cave in Jerusalem will be presented to the public on Monday for the first time.
The discovery was made in 1971 during archeological excavations carried out by the Israel Department of Antiquities, but the findings were never published. A review of past research uncovered the remains of a lead coffin discovered on Mount Scopus, "containing jewels including gold earrings, a hairpin, a gold pendant and gold beads, carnelian beads and a glass bead," according to the Israel Antiquities Authority.
"The location of the original reports that gathered dust over the years in the Israel Antiquities Authority archives, and physically tracing the whereabouts of the items themselves, has shed light on long-forgotten treasures," said Dr. Ayelet Dayan, Head of Archaeological Research Department, who heads this project. "The beautiful jewelry that we researched is an example of such treasures."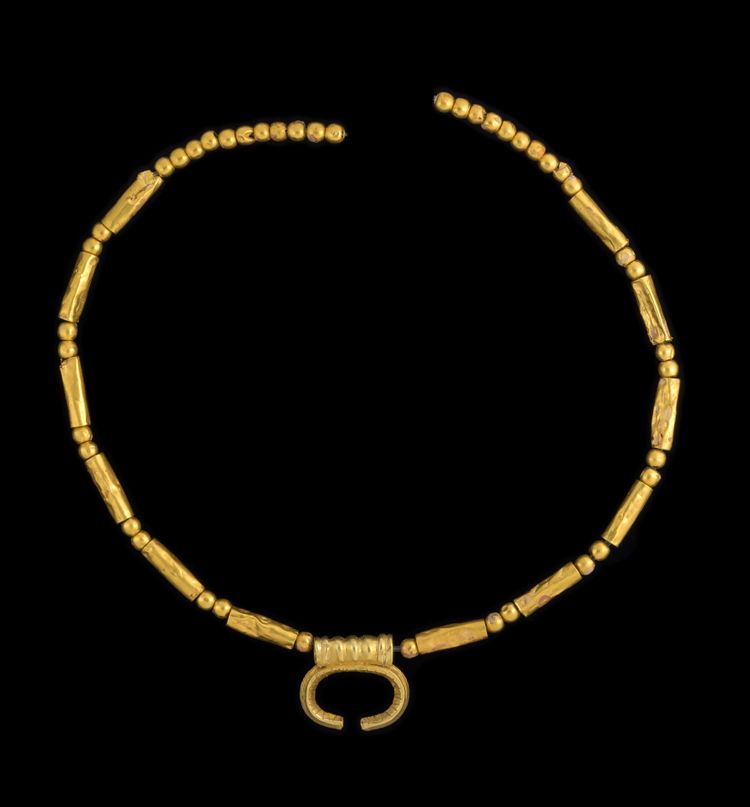 The study revealed that the gold jewelry was worn by young girls as amulets against the evil eye nearly 1,800 years ago. The impressive items that bear the symbols of Luna, the Roman moon goddess, were buried with the girls in order to continue to protect them in the afterlife.
"The interring of the jewelry together with the young girl is touching. One can imagine that their parents or relatives parted from the girl, either adorned with the jewelry, or possibly lying by her side, and thinking of the protection that the jewelry provided in the world to come," said Eli Escusido, Director of the Israel Antiquities Authority.
The items will be presented for the first time at the 48th Archaeological Congress organized by the Israel Antiquities Authority, the Israel Exploration Society and the Israel Archaeological Association. The congress will take place at the Jay and Jeanie Schottenstein National Campus for the Archaeology of Israel, inaugurated in Jerusalem.
This article received 0 comments