Nablus-area cave tells history of conflict and invasion over past 6,000 years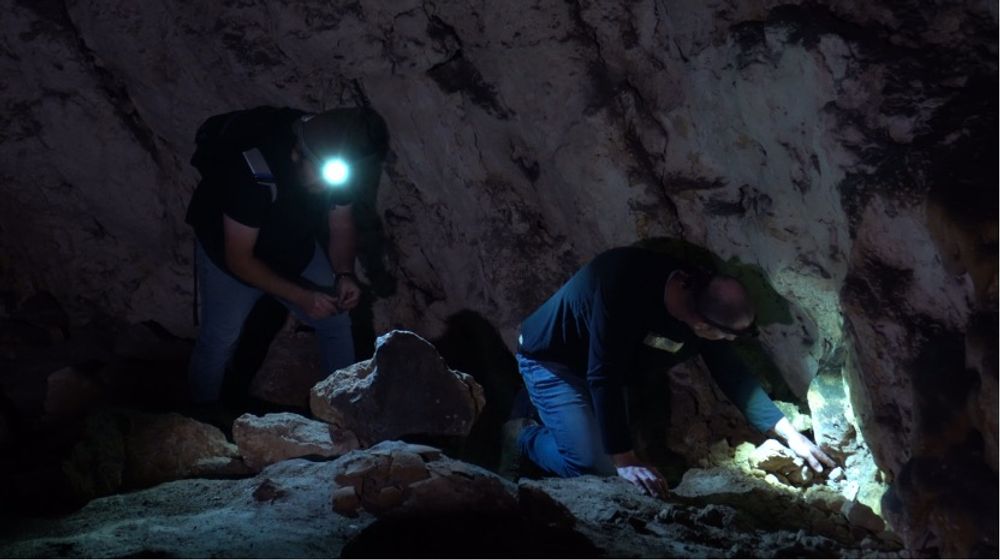 The Ein Jaleb cave is a fascinating time capsule that tells the story of refugees in the Holy Land over generations
The Ein Jaleb cave in the West Bank, near the Palestinian city of Nablus, may look small and insignificant, but in fact it holds secrets from the past 6,000 years of human habitation, according to a recent study.
Led by Dr. Dvir Raviv of Israel's Bar-Ilan University, the study was recently published in the Jerusalem Journal of Archaeology and in the Journal Israel Numismatic Research, shedding light on what seemed to be a refuge cave throughout at least eight different historical periods – from the Chalcolithic age to the Mameluke era.
Dr. Raviv said that people found refuge in the cave in times of conflict and war: "The Ein Janev cave is located in a settled area, not in the desert. We see big halls and water sources," he said.
"On the other hand, this cave has limited access. It is dark and we need to crawl to get to some of its inner parts. So this combination of easy and hard accessibility creates fruitful ground for human activity. We can find standard activity connected to the settlements here, alongside activities of rebels and refugees," he noted.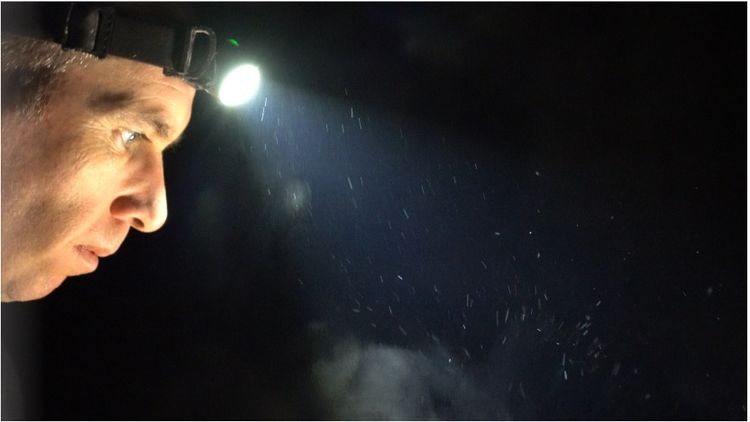 One of the most interesting stories to emerge from his research was the Mongol invasion of the mid-13th century CE, a campaign that reached its peak in 1260 when the Mongols were defeated by Mameluke forces in the famous Ayn Jalut Battle.
Dr. Rafi Lewis, who took part in the research, said the cave provides evidence for the first time that supports the historical accounts of Muslim residents who took refuge from the Mongol invasion. "A year before the Battle of Ayn Jalut, the Mongols were terrorizing the landscape around us," he explained.
"So when we found coins dating back to 1259, it came to my mind that this coin is associated with the battle of 1260. We found evidence that people were hiding here from the Mongol's invasion in the Holy Land," he said.
When crawling down into the cave, there is something else quite unique: the stalactites indicate that the cave has freshwater sources. Pottery sherds and many other items litter the ground, and there is writing on the walls in different languages, including a sign of a cross.
Dr. Raviv noted that there was a chance the cave was used by Jewish refugees in the Roman era during the two most famous revolts: the Great Jewish Revolt of the first century CE, and the Bar Kochba Revolt of the second century. The cave is indeed a fascinating time capsule that tells the story of refugees in the Holy Land over generations.
This article received 1 comments