Archeologists find 2,000-year-old stone 'receipt' in Jerusalem's City of David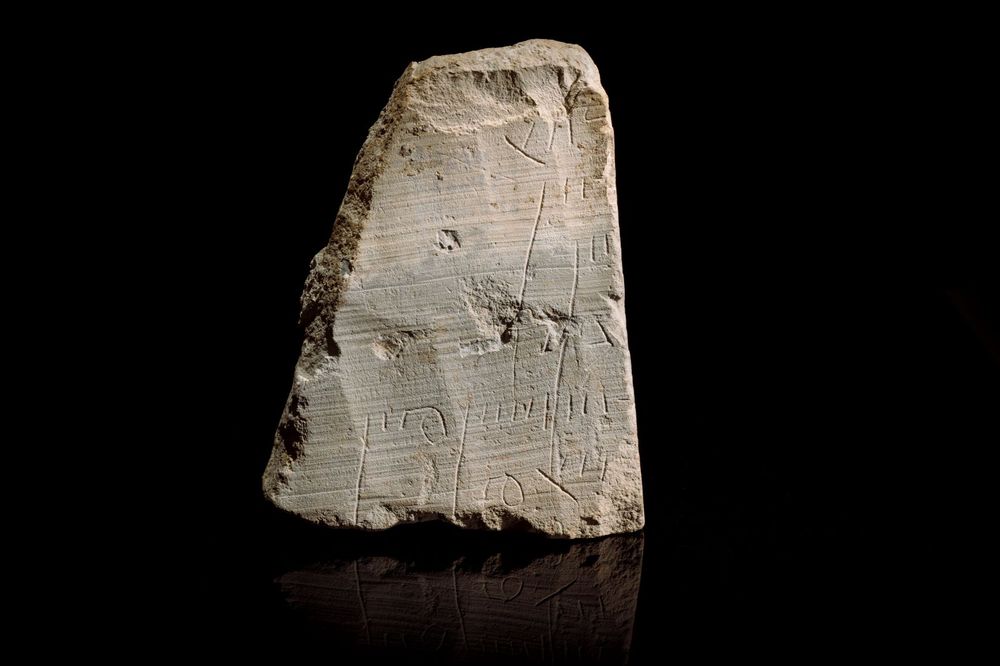 The researchers believe that 'the everyday life of the inhabitants of Jerusalem who resided here 2,000 years ago is expressed in this simple object'
A financial record dating back to the Second Temple period was discovered on the Pilgrimage Road in Jerusalem's City of David, the Israel Antiquities Authority (IAA) revealed on Wednesday.
The small stone tablet is engraved with letters and numbers. It was discovered in what used to be a bustling commercial area of the city.
According to the IAA, the inscription was likely a receipt of a payment instruction. One of the lines ends with the name 'Shimon' followed by a Hebrew letter mem, which stands for 'money' and symbols representing numbers. This is the first such inscription to be revealed to date within the boundaries of the city of Jerusalem at that period.
The researchers believe that "the everyday life of the inhabitants of Jerusalem who resided here 2,000 years ago is expressed in this simple object."
"At first glance, the list of names and numbers may not seem exciting, but to think that, just like today, receipts were also used in the past for commercial purposes, and that such a receipt has reached us, is a rare and gratifying find that allows a glimpse into everyday life in the holy city of Jerusalem," they said.
"The remarkable discovery on the Pilgrimage Road in Jerusalem uncovers another aspect of Jewish life in the city from 2,000 years ago. The unique excavations of the Israel Antiquities Authority in the area position the City of David as a pivotal center in the Jewish people's global historical narrative," said The Minister of Heritage Rabbi Amichai Eliyahu.
This article received 0 comments