Two sarcophagi lids from Ancient Egypt get CT scans in Israel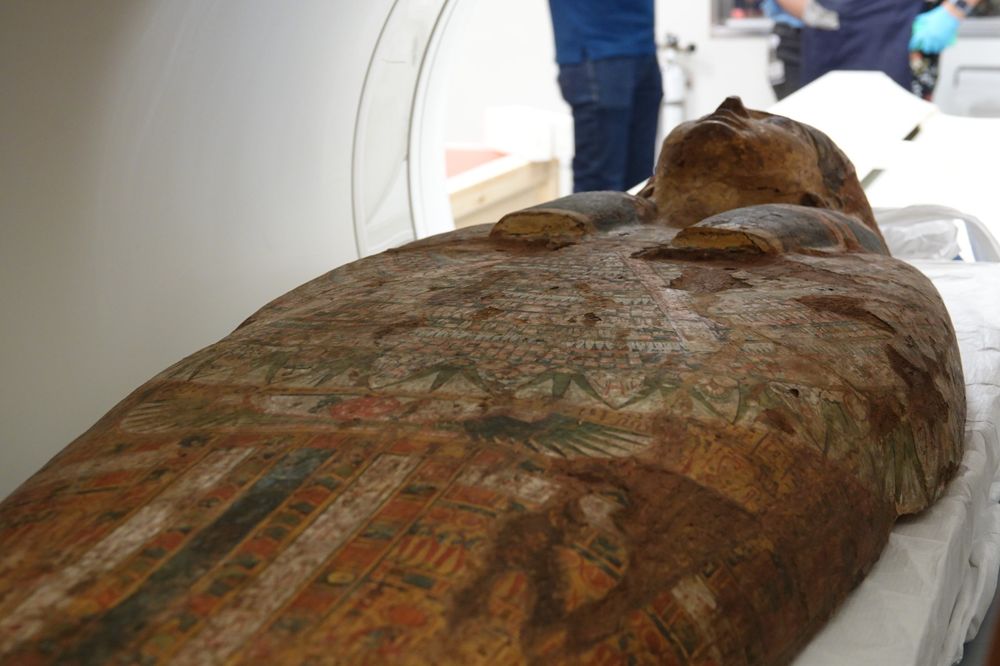 The 3,000 year old artifacts were transferred from Israel's national museum to Shaare Zedek Hospital, in Jerusalem
Two sarcophagi burial containers from Ancient Egypt underwent CT scans at Shaare Zedek Medical Center, in Jerusalem. The nearly 3,000-year-old artifacts were transferred from the Israel Museum after months of careful planning.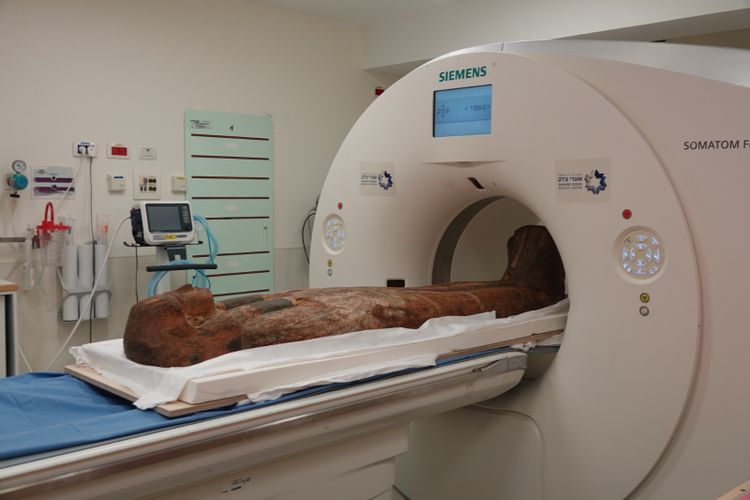 "It's not every day that you take part in a convergence of magnificent history and advanced medical technology," said Shlomi Hazan, the chief radiologist, who used the machine to "scan every millimeter in the coffins, in a program of two energy levels, which is a unique feature of our scanner."
The complex procedure required teams from both the hospital and the museum to take part in the planning, which required highly specialized delivery. Their objective was to determine the artistic process that the craftsman undertook in making the ritual item.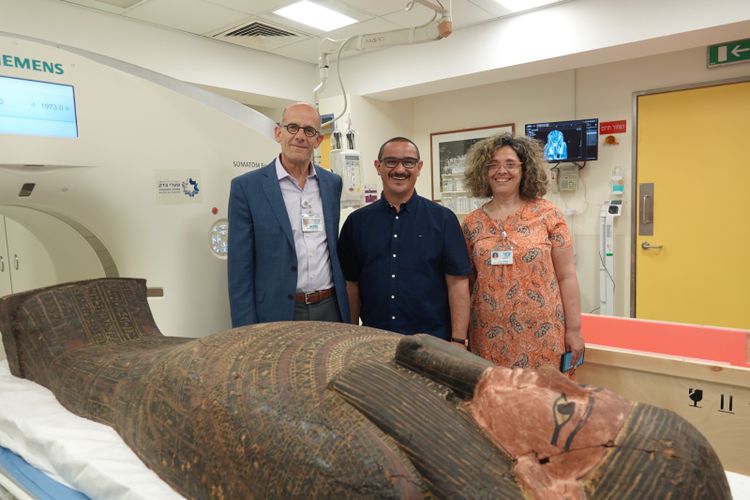 "Through the scan, we identified cavities in the wood that were filled with plaster as part of the preparation for the decoration of the coffins, as well as various parts that were cast entirely from plaster and were not carved directly on the wood," explained Nir Or Lev, curator of Egyptian archeology at the Israel Museum.
The sarcophagi, made of wood from a sycamore tree, were decorated and carved with hieroglyphs and patterns. One coffin belonged to a ceremonial singer to the Egyptian god Amun-Ra, from around 950 BCE. The woman's name, Jed-Mot, was inscribed at the top of the body of text, along with a blessing for the deceased. The second coffin lid belonged to an Egyptian nobleman nobleman Petah-Hotep.
The scan allowed the team to see the separation of different materials, of wood, plaster and empty spaces. "The high resolution showed tree rings in the cross-section, and three-dimensional reconstructions were made on the sections that will help the team discover the composition of the different materials," said Hazan.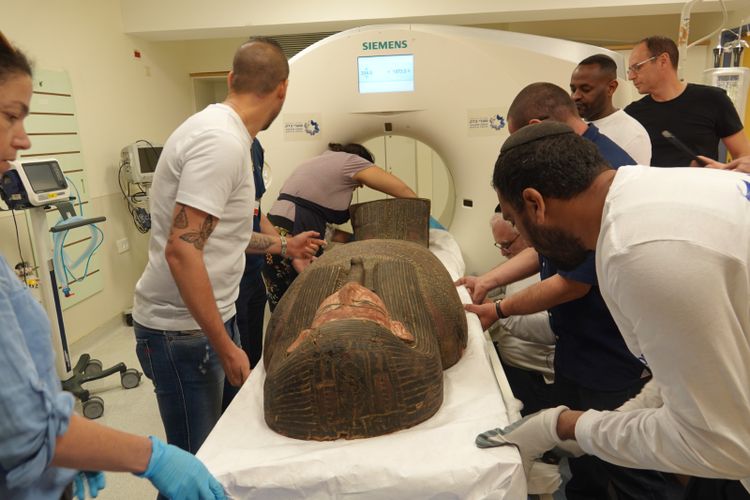 This article received 0 comments