On Tisha B'Av, archaeological discoveries 'reminds us of our past'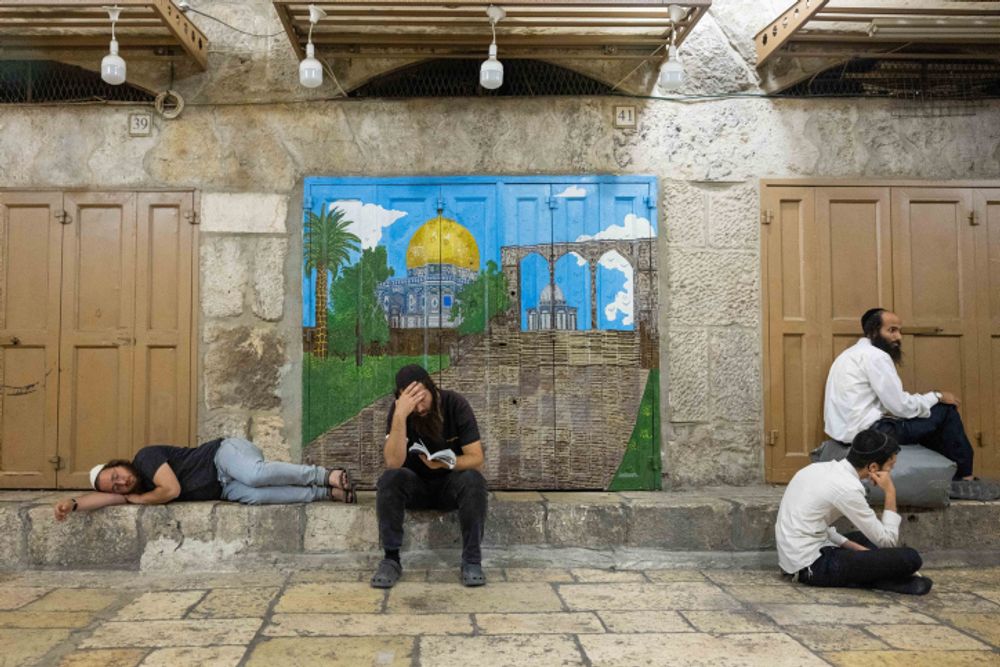 On the saddest day in Judaism, researchers find evidence of the destruction of the Second Temple at the hands of Roman soldiers
After the recent discovery of proof of the destruction of the Second Temple by the Romans in Jerusalem, a senior archaeologist of the Israel Antiquities Authority (IAA) on Thursday shared with i24NEWS why such a find is important.
"All over the place you can see destruction layers – all of it testifying to the destruction of Jerusalem in 70 A.D.," Dr. Filip Vukosavovic told i24NEWS. "Vessels, bowls, jars... It is all there, preserved in situ exactly like it was seconds before it was all destroyed in a violent fire."
This week Jews fasted for Tisha B'Av, marking 1,953 years ago when the Jewish revolt against the Romans culminated in the disastrous defeat in the bridging of the Second Temple Walls, and its ultimate destruction at the hands of Roman soldiers. The fasting day is regarded as the saddest day in the Jewish calendar, and it is thus believed to be a day that is destined for tragedy.
Given intensive archeological work being performed in Jersualem, incredible new finds are lending more evidence to that time period. But there are geopolitical sensitivities, ones that Dr. Vukosavovic is aware of.
"I focus on science. What we find, we document. Hopefully, excavations and research can help us learn about our past to better behave in the present and future. Because as you can see, any extremism isn't helping anybody."
Meanwhile, a 2,000-year-old silver half-shekel bearing the Hebrew inscription "Holy Jerusalem" was discovered in the Judean Desert, the IAA revealed.
The rare coin, dating back to the first Jewish revolt against the Romans, was discovered at the entrance to a cave near Ein Gedi during a cave survey operation.
Yaniv David Levy, a researcher in the IAA's Coin Department, described that the coin features three pomegranates in its center, "a familiar symbol on the Israeli pound, used by the State of Israel until 1980." A goblet appears on the other side, and above it the Hebrew letter indicating the first year of the rebellion, as well as the inscription "half-shekel" for the coin's value.
Levy explained that during the time of the Second Temple, pilgrims would pay a tax of half a shekel to the Temple and that this discovery proves worship of the Temple continued even during the Jewish rebellion.
"The coin is direct and touching evidence of the Jewish rebellion against the Romans – a turbulent period in the life of our people from 2,000 years ago, during which extremism and discord divided the people and led to destruction," IAA director Eli Escusidoaded.
"We have returned here after 2,000 years of yearning, and the city of Jerusalem is back to being our capital, but there is nothing new under the sun, the disputes have not ended. Finding this coin reminds us all of our past, and why we must strive for agreement."
This article received 0 comments