Israeli youth discovers 'magical mirror' during a leadership survival course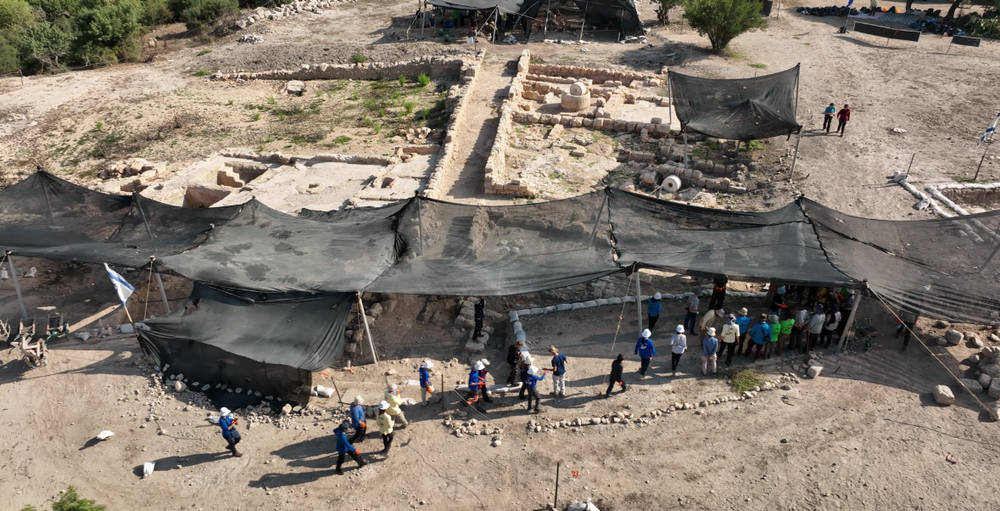 'The young leaders discovered additional finds' says Israel Antiquities Authority Eli Escusido about a program in which history 'comes to life'
An Israeli youth uncovers a Byzantine era "magical mirror" during a "Young Leaders' Survival Course" in the north of the country, a 56 mile trek from the mystical Mount Meron to the highest point in Israel, Mount Hermon.
"During the week-long trek, the young leaders discovered additional finds, including pottery jars, coins, decorated stone fragments, and even a water aqueduct," Director of the Israel Antiquities Authority, Eli Escusido described the eventful mission.
"History, usually taught in the classroom, comes to life from the ground. A pupil who uncovers a find in the course of an excavation will never forget the experience. There is no better way to attach the youth to the country and the heritage," Escusido said about the added intrinsic values.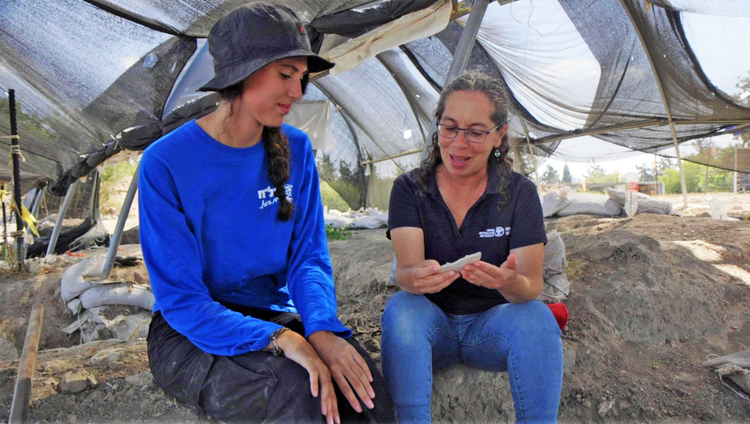 In the blazing heat of a Middle Eastern July, 17-year-old Aviv Weizman and 499 other high-schoolers took part in the joint program by the Israel Antiquities Authority and the Education Ministry's Shelah and Land of Israel Studies, which allowed the group to excavate at the ancient Usha and other archaeological sites.
Weizman described the moment she saw the unusual pottery sherd as just peeping out of the ground between the walls of a building. She showed it to Dr. Einat Ambar-Armon, Director of the Israel Antiquities Authority Northern Education Center, who recognized the find as the plaque of a magical mirror.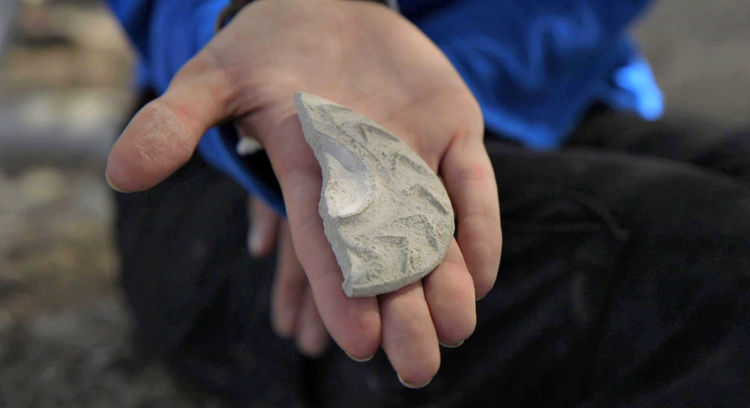 "The fragment is part of a "magical mirror" from the Byzantine period, the 4th–6th centuries CE," Israel Antiquities Authority Curator of the classical Periods, Navit Popovitch, said about the find.
"A glass mirror, for protection against the Evil Eye was placed in the middle of the plaque: the idea was that the evil spirit, such as a demon, who looked in the mirror, would see his own reflection, and this would protect the owner of the mirror."
"Similar mirror plaques have been found in the past as funerary gifts in tombs, in order to protect the deceased in their journey to the world to come," Popovitch explained.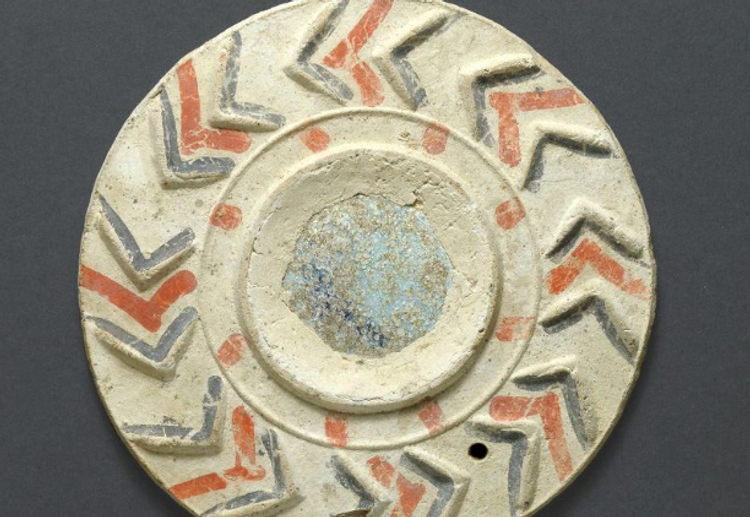 Read more stories like this:
Witches and skulls: Israeli archaeologists find evidence of necromancy
Israeli researchers reveal complex prehistoric human trade 'earlier than assumed'
Excavations unveil ancient graffiti at Jerusalem's Church of the Holy Sepulchre
This article received 0 comments