Archaeologists uncover oldest known gate in Israel, moving back clock on urbanization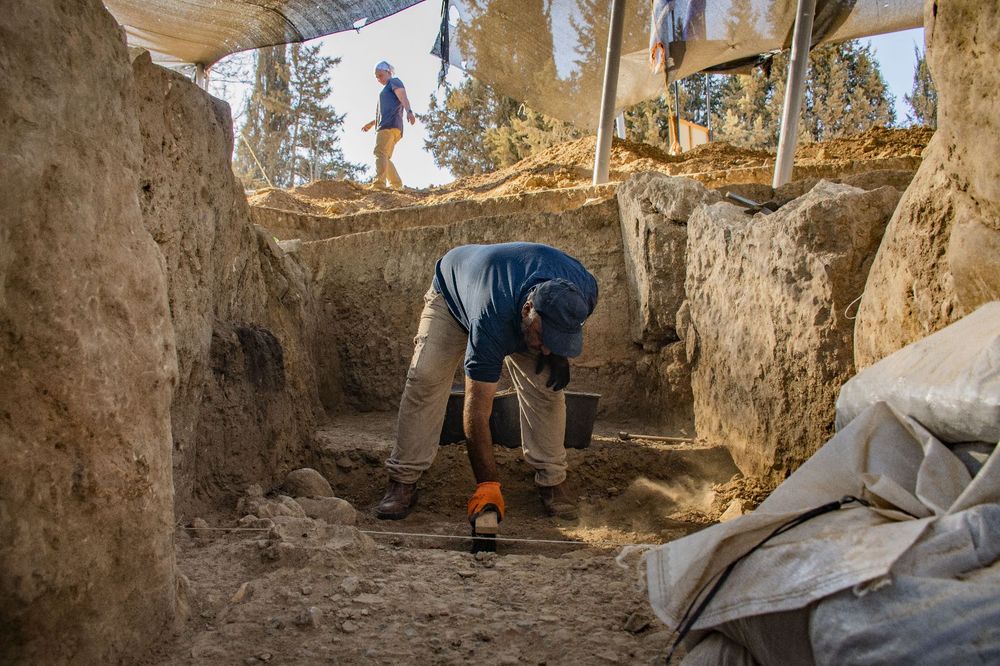 'This is the first time that such a large gate dating to the Early Bronze has been uncovered' says the Israel Antiquities Authority excavation site director
The oldest known gate in Israel was uncovered by archaeologists near the southern city of Kiryat Gat, the Israel Antiquities Authority (IAA) announced Tuesday.
While excavating the ancient city of Tel Erani, the team discovered a 5,500-year-old passageway made of monumental stone and mud bricks, indicating that urbanization in the area began centuries earlier than previously believed.
"This is the first time that such a large gate dating to the Early Bronze IB has been uncovered," the excavation site's director, Emily Bischoff, said.
Tel Erani was already known as a site of early urbanization in Israel, with around 37 acres settled in the Early Bronze Period starting around 3,300 BCE, possibly now as early as 3,500 BCE, but was abandoned at the end of the Early Bronze Period, around 2,500 BCE.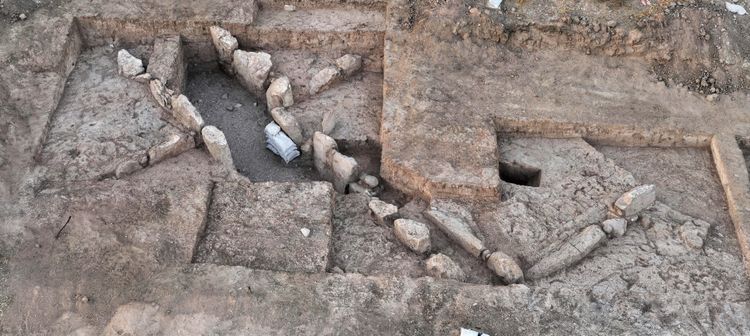 "What's interesting about this gate is it was built partially from mud bricks and partially from monolithic stones, and these stones are larger than me," Bischoff said, adding that the process required the builders to source materials from a great distance, as well as manufacture hundreds or even thousands of mud bricks.
"This was not achieved by one or a few individuals. The fortification system is evidence of social organization that represents the beginning of urbanization," Bischoff explained. "It's the first time people go from living all over the region to living inside the city walls."
"It is probable that all passersby, traders or enemies who wanted to enter the city had to pass through this impressive gate," said Martin-David Pasternak, a researcher with the IAA. "The gate not only defended the settlement, but also conveyed the message that one was entering an important, strong settlement that was well-organized politically, socially and economically."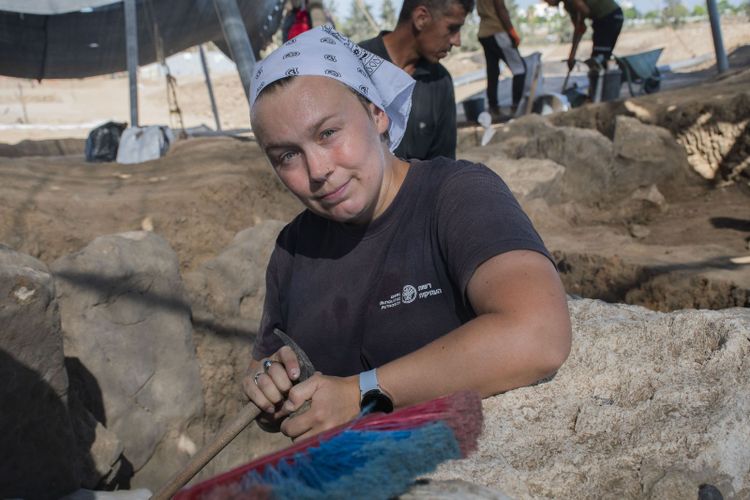 Tel Erani has been the site of several excavations since the 1950s, where archaeologists have uncovered streets, public buildings, and evidence of a drainage system.
Until this announcement, the oldest gate to a fortified city found in Israel was in Tel Arad, near Beer Sheba, which dates to approximately 5,200 years ago.
Read more stories like this:
• Witches and skulls: Israeli archaeologists find evidence of necromancy >>
• Israeli youth discovers 'magical mirror' during a survival course >>
• American archaeologists unearth mosaic in Roman-era synagogue in Israel >>
This article received 0 comments